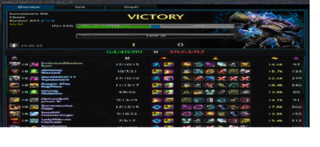 Hey everyone i was just remeniscing on old photos of my LoL playing and came across this one of my first ranked games.
I played Ryze one of my favorite champions of course now i'm 1 10 thanks to some stupid players who couldnt help but feed (sometimes that was me too) but i digress just wanted to show you this and thanks to DusktoGlory fro his help <3 i love people like that makes me wanna press that pretty purple +Rep button <3 love you all.
P.S. Sorry the quality sucks but i promise that it's real.
Read More