Bard Build Guide by mcasterix123

Commend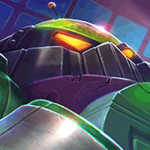 Ability Sequence

2
4
5
7
9

1
8
10
12
13

3
14
15
17
18

6
11
16

Not Updated For Current Season
The masteries shown here are not yet updated for the current season, the guide author needs to set up the new masteries. As such, they will be different than the masteries you see in-game.
Masteries
Down to business: Y U KNOW SPELLTHIEF
Short version: Late game.
Longer answer: I like to be able to get **** done late game.

Ok, here's a proper answer. The Frost queen's item line is great for spell casters and gives them good early pressure. Problem is that it doesn't do **** late game. Yes the ghosty ghosts can help make picks and get some vision, but they don't have much impact on team fights. Thus, the only thing it adds to teamfights is 50 AP. On a support. With only 2 AP ratios. It ain't worth it. Yes, Eye of the Watchers is a good item (especially on my Bae Brand), but the reason it's good is that it gives some ok stats and allows a 5th item to bolster your damage. That Bard doesn't have.

So now we've established in my clearly (not) expert opinion that Frost Queen's is ********, what about ancient coin? Well, early game it's not as strong. In the laning phase you could make more money with autos. Late game is a different story. For this to make sense, you need to know a secret.

Positioning is one of the biggest factors to winning. I know this because my positioning is **** which is why I don't play the least mobile role: ADC. This is where the talisman comes in. For three seconds your team can reposition, chase and retreat. While this is subjective to champion, since you get champions like Karma who have a team wide speed boost anyway, on a champion focused on utility it really does work well. Plus you're probably going to get a lot more gold outside laning phase than A FQC would.