Rengar Build Guide by d1as

Commend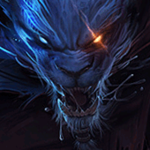 Ability Sequence

1
4
5
7
9

2
13
15
17
18

3
8
10
12
14

6
11
16

Masteries
Threats to Rengar with this build
Threat













Show all
Threat
Champion
Notes

1

Fiddlesticks

1

Graves

Introduction

s

s

Who Am I?
Greetings, my (nick)name is d1as and welcome to my SEASON 7
Guide! I am a gold division player, I main jungle, and I main
.
s

s
Why are you making a guide?
| | | | |
| --- | --- | --- | --- |
| | Well, because I am a level 7 - 90k points player and I feel like I know almost everything on him, his playstyle, mechanics, positioning, etc. | | s |
s

s
Proofs that Rengar is broken
As you can see in this game I was 4v5 (yasuo top lane afk) and managed to win the game, destroy the enemy team, and get better farm than anyone in the enemy team (same as nasus), GOT AN S+ ASWELL.
s

Pros / Cons
Pros

+ High burst damage and one-shot potentional
+ CC source and CC breaker (empowered )
+ Good ganking potential
+ Great early jungle clear
is a great solo queue carry, as he's able to solo kill the enemy ADC and APC, he has a great early game so you have to take advantage of it by ganking a lot. He also has a good jungle clear so don't be afraid to farm.
Cons

- A little bit squishy
- Vulnerable when abilities are on cooldown
- Countered by tanks
- Countered by high-mobility champions ( for example)
is a great champion, but every champion has its disadvantages. He's a good assassin but if he is focused he gets rekt. Tanks can counter him as he is squishy and stop him with CC.

Runes

s

s

Runes

Greater Mark of Attack Damage
5

Greater Mark of Lethality
4

Greater Seal of Armor
9

Greater Glyph of Cooldown Reduction
6

Greater Glyph of Scaling Cooldown Reduction
3

Greater Quintessence of Attack Damage
3

Masteries

s

s

| | | | |
| --- | --- | --- | --- |
| | sp | | // That's the standard and best masteries build for assassin . |

Team Work / Teamfighting

s

s

When comes to teamfighting, your role is to activate

,flank the enemy team and all-in the enemy ADC or APC. NEVER, BUT NEVER jump into the enemy supp or tank, as they will apply CC on you and you will get rekt.

Summary
That's it, you're ready to face those noobs with the RENGOOOO!
Hope you enjoyed this guide, if you did please leave a vote / comment on it and you'll make my day ^^