Shaco Build Guide by Jerv
Not Updated For Current Season
This guide has not yet been updated for the current season. Please keep this in mind while reading. You can see the most recently updated guides on the browse guides page.

Commend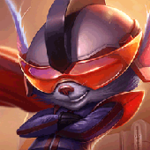 Ability Sequence

3
8
10
12
13

1
14
15
17
18

2
4
5
7
9

6
11
16

Not Updated For Current Season
The masteries shown here are not yet updated for the current season, the guide author needs to set up the new masteries. As such, they will be different than the masteries you see in-game.
Masteries
Threats to Shaco with this build
Threat









Show all
Threat
Champion
Notes

1

Amumu

1

Fiddlesticks

Pros / Cons
Pros
High Base damage
10 sec blink
Stealth
Fear traps
Noice Passive
One of the best gankers
Shaco's jungle is the entire jungle
Amazing early game
Cons
Squishy
No sustain
Is hiding from Batman
Very item reliant

Intro: So you want to play Shaco?
Shaco is one of thoose champs that one does not simply pick up and learn. Is it your first game with shaco? You're probably gonna lose and feed. In the right hands, Shaco can make an entire team dc. In the wrong hands, Shaco will be extremely useless. This guy is a high skill-cap assassin most commonly played in the jungle. People say this guy is the most true assassin in the game, he silently waits, searching for an opportunity to kill someone who has strayed to far from the team or who is getting away from a team fight. "If he's so hard to play then ehy do people play him?". Cus' he's FUN (except if he's on the enemy team). So hopefully you'll learn to play this guy with my guide


</endtotallynotcringyintro>

Starting Jungle
I would generally start at red. Put a box behind the camp for scouting then start spamming them so that they would distract and damage the buff. DO NOT USE SMITE (save it for counter jungling). Then either get your blue buff or enemy blue buff. Congrats now you're level 3. What now? Either gank alot for early game presure or counter jungle.

Spells
You generally take Ignite and Smite or Exhaust and Smite. Never take Flash because you already have one and it's not recommended you take Heal

Teamfighting
When you are gonna go Shaco jungle make sure your team has: Tanky top/Tanky support, great teamfighting potential and alot of cc

Shaco's team needs to be able to distract the enemy team for a long time when it hits mid game, Since Shaco is a god awfull team fighter, he's gonna be pushing towers when a clash begins. This is how you separate good Shaco's from bad ones, Good Shaco's truly shine in late game, melting towers and inhibs then escaping at light speed. Bad Shaco's hang around in team fights cus they "want dem stats brah" and play very selfishly.

Closing remarks
This guy is a game changing champion. His entire purpose is to make sure the enemy team does not make it into late-game. He's very deadly in the right hands and is also one of the most frustrating champs to have on the enemy team. Don't let people discourage you for picking Shaco cus "He's not in the meta" or "His late game is trash", because if you do good in the game applying early game presure and split push mid game. It's an instant /ff for the enemy team. So remember to what I've taught you young padawan and when you pick this guy and your team flames you remember: "The joke's on you!".