Draven Build Guide by linksketchit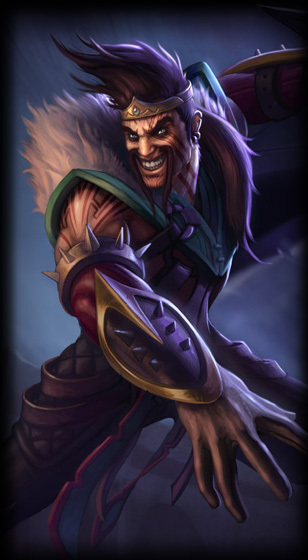 Recommended Runes
Ability Sequence

1
5
7
8
10

2
4
9
12
13

3
14
15
17
18

6
11
16

Mastery Tree Is Outdated
WARNING: These masteries are still using the old tree and have not been updated to the new tree by the guide author. As such, they will be different than the masteries you see in-game.
Masteries

Introduction
Welcome to my build for Draven, The Glorious Executioner. This build is designed to deal a lot of damage at a high speed.

I will be adding more details at a later time, please comment your suggestions and make sure to vote!

Summoner Spells

Flash is nice for any summoner to get out of a sticky situation, or to catch up to a runaway champ to finish them off.
With Draven's Blood Rush, flash will make a nice closer to defeating that runaway champ.



Cleanse will help when people try to ignite, slow or stun you to try to finish you or run away.

Items Explanation
I will Explain the purpose of the items in this build item by item to give you a better understanding as to why I chose them at certain times.
============================================================================



Your first item should be Boots of Speed. These will give Draven a nice bit of movement speed
to begin the match with
============================================================================




You never want to recall too many times when you're low on helath because that will eventually make you lose experience and make your level lower than your team mate's. 3 pots are a nice little help for after the initial gank happens in Twisted Treeline, or when your champ takes a couple too man hits in Summoner's Rift.
============================================================================




The B. F. Sword will take some time to buy, try not dying too many times and you should be able to get it fairly quickly.
After getting this Draven gains a nice attack damage.
You'll need to keep in mind that you'll need another one shortly for another item.
============================================================================




Getting zeal as your 4th item will give Draven more attack speed to stack up with B. F. Swor'd damage, these two go nicely together.
============================================================================




Berserker's Grieves are a nice upgrade from Boots Of Speed because it stacks an extra movement speed count, along with a nice percentage of attack speed. This stacked with Zeal which will become a Phantom Dancer will give Draven a very nice attack speed bonus!
============================================================================




Infinity Edge is KEY to any AD champion. The attack damage you gain from this is amazing along side the critical strike chance is a very nice staple to any AD champ.
============================================================================




Phantom Dancer will highly boost Draven's Attack and Movement Speed. Along with giving him some more critical strikes and a nice bit of movement speed.
You acn always trade one of the other items in this build for another Phantom Dancer to make Draven's Movement and attack speed hellish fast!
============================================================================




Sometimes you don't want to waste money on hp potions, so the best alternative is to have a life steal item in your artillery. Vampiric Scepter gives a nice little life steal stat.
============================================================================





You'll need another B. F. Sword to help you make your next item.
============================================================================




Bloodthirster is a very nice Life Steal and Attack Damage weapon. Draven can use the damage and life steal to his advantage in any situation.
============================================================================




Yep another B. F. Sword! XD
============================================================================




The Black Cleaver is a great utility for Draven to use. It gives him more Attack Damage, a bit more Attack Speed, which is always nice and it raises the damage you deal to a champion as it starts to reduce their armor.
============================================================================




As a cautionary item, Last Whisper is used to counter any enemy champ that decided to build a Thornmail.
Last Whisper gives Draven some more Attack Damage and as a bonus it has a +40% Armor Penetration!
============================================================================
Scheduled Tournaments
Drop-in Games