Build Guide by Miro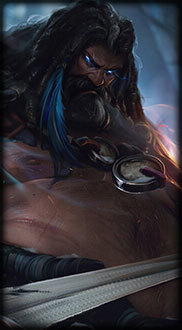 Ability Sequence

16
17
18

1
3
8
9
11

5
6
7
14
15

2
4
10
12
13

Play Udyr in defense mode untill level 5 with bear stance and boots.

Use Phoenix stance to farm minion and gold fast. Use turtle Stance to rec mana and health.

Charge enemy with Bear stance, switch into Phoenix stance after stun and switch into Turtle Stance when he try to hit you.
Re-switch into Bear-Phoenix when he try to run away.

Continue to spam turtle stance (after bear-phoenix) if u wanna kill 3 champion at the same time. Turtle stance continue to absorb the dmg and you can gain health with life steal!

have fun!
Scheduled Tournaments
Drop-in Games