Alistar Build Guide by BetTrackxs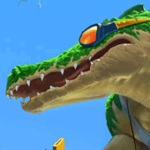 Ability Sequence

1
3
5
7
9

2
8
10
12
13

4
14
15
17
18

6
11
16

Not Updated For Current Season
The masteries shown here are not yet updated for the current season, the guide author needs to set up the new masteries. As such, they will be different than the masteries you see in-game.
Masteries

Why God , why?
You are probably asking yourself : " WTF, do these items actually work on Alistar?"
Yeah bro they do.. After playing many and many ultimate bravery games with Alistar I found the perfect unexpected build to make Alistar the powerhouse of toplane

How to play and how to combo?
How to play? : Once you go on this journey there is no way back , you'll play Alistar in the top lane as the toplanes powerhouse . In the early stages of the game you'll be focusing a lot on harras and farming , once you turn level six you gain a little powerspike and you are able to all in your enemy ( R- Ignite - W - Q - 3x AA) This will likely get you a kill. Getting iceborn gauntlet and sorcery shoes is your ultimate powerspike and you'll be able to burst down any opponent you will most likely get those items around 15 minutes at level 9 or 10 . You can now officially kill anyone with the same combo you used before once full build you'll become an adc's biggest nightmare , with the same combo as listed before you can easily oneshot any adc and there is nothing they can do .

The full build combo for maximum damage output:
Make sure ignite , titanic hydra active and thunderlords are up also make sure you've got 100 stacks on D-Plate and all of your abilities are off cooldown. Than the combo is as follows : R - Ignite - W - Q - AA - Titanic hydra active - AA - E - AA

Pros / Cons
Pros : Really tanky
- Fairly safe
- Easy to pick up
- Not that punished when making mistakes
- Decent sustain
- High damage output
- Great splitpusher

Cons: High mana costs
- Needs items to be effective
- Once behind you're rather useless
- Hard to master combo