Kassadin Build Guide by CaelumGen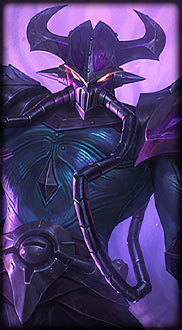 Recommended Runes
Ability Sequence

1
8
10
12
13

4
14
15
17
18

2
3
5
7
9

6
11
16

Masteries

The Starting in JuNgLe

Kassadin
in the jungle is
Very hard to play
cause he got to
less healpoints
to survive in the begin so he must go alot times back to base!

But after level 6 your gank are like
godlike
. And you also have a
high burst damage
.

Try to gank lines round level 5-6 but make sure your (e)
Force Pulse
is on 5 or max change.

Pros / Cons
PRO


High burst damage
Nice Escape with ult
Nice ganks for ganks
Have slow skill
have a silence skill


Cons


Hard to play till lvl6
Easy get hit by long range skill
Can be outfarmed
Fast Out of Mana early

Scheduled Tournaments
Drop-in Games