Katarina Build Guide by fu8ent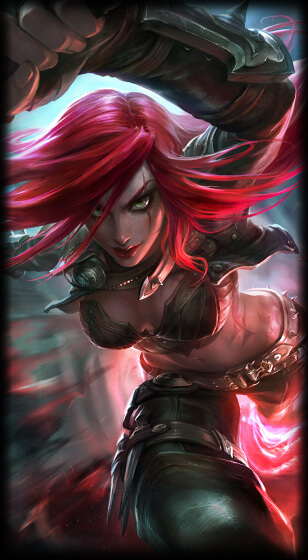 Recommended Runes
Ability Sequence

1
3
5
8
10

4
14
15
17
18

2
7
9
12
13

6
11
16

Mastery Tree Is Outdated
WARNING: These masteries are still using the old tree and have not been updated to the new tree by the guide author. As such, they will be different than the masteries you see in-game.
Masteries

Introduction
So this is my first build to Kat. I have been playing with Kat a while now and it seems that this is the best way to build your AP Kat. Don't have much to say but enjoy dropping players. :)

Please don't vote -1 before trying it!

Ill add soon some screenshots from games.
[/b]

Summoner Spells
For summoner spells lets start with that exhaust. Exhaust is very useful when activating Kat's ultimate. Cast it to enemy and theres no way out. Love to use that combo. For ignite it is good finisher at beginning, but if you don't like using ignite you can change it to heal. Ignite is very good against like Warwick, Vladimir etc. healers. Healing reduction 50% whoa?!

Build Updates
*31.3.2011 UPDATED*

Replaced 1 rabadons deathcap to hextech gunblade because of life steal.

Changed the skill sequence.

*20.8.2011 UPDATED*

Changed the item orders.
Scheduled Tournaments
Drop-in Games