Lux Build Guide by LuxTheGreyWarden

Commend (+2)
Ability Sequence

2
8
10
12
13

4
14
15
17
18

1
3
5
7
9

6
11
16

Masteries
Threats to Lux with this build
Threat









































Show all
Threat
Champion
Notes

1

Nidalee
Easy lane. Dodge the spears and combo her everytime she tries to attack you in Cougar form. She does have high burst damage once you get hit by the spear so don't get too cocky.

1

Teemo
Easy easy easy. Buy control wards for his shrooms/get red trinket at level 9 if needed.

1

Twisted Fate
Another easy lane. Dodge cards, call mia, and let your team know when he is level 6. I usually take teleport when I am against a TF, that way I can follow him to a lane.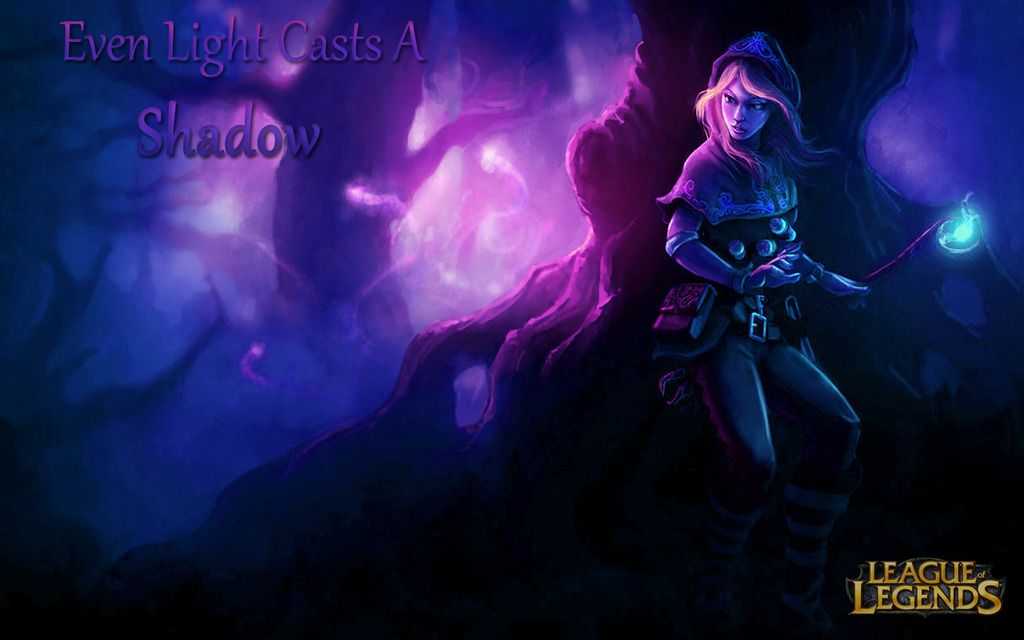 TSM Luminøs (I was LuxTheGreyWarden)
. I main
Lux
, and she is the one that got me to
Platinum
in season 6!! Lux is truly a unique champion and is perfect for solo queue! In this guide, I will go in detail about Lux and how to really master her playstyle! This is my very first guide, so feel free to comment/message me about anything! I decided to make a guide for Lux because of my love for her. I have been playing her ever since season 3, so I wanted to share the knowledge I have collected from my experience from playing as her. I also just added a small support section because I have been pretty successful playing her as a support as well!
I hope you enjoy my build and please message me or comment if you have any questions! I'd be happy to address your questions or concerns :)
Also, feel free to leave me any feedback or advice on what I should add/change. I am always open ears!! Upvote if this build helped you in anyway!! Thanks so much guys <3
Also, favorite Lux element from her elemental skin?? Mine is ice/storm/dark, for sure!
Last and finally, I have decided to post fun clips of my Plays profile here:
http://plays.tv/u/luxthegreywarden
I have decided not to stream, but I'll be uploading some video on youtube of my gameplay for fun! Enjoy guys:
https://www.youtube.com/channel/UCDOXl0tn86noqHwySu601dw
Alright,
Here we go!
Pros:
o
She is easy to pick up!
o
Vision from 2 abilities!
o
HUGE ult range!
o
AMAZING poke!
o
Provides utility from her CC and shield!
o
Pretty good Crowd Control!
o
Great in teamfights!
o
Fun to play!
o
Funniest laugh!
o
Adorable skins!
Cons:
x
Hard to master due to skillshots and positioning
x
She's squishy
x
Long cooldowns
x
Early game mana issues
x
No escape besides her CC/flash
x
Easily countered by Assassins
x
She has some really HARD counters
| | |
| --- | --- |
| | Greater Mark of Magic Penetration: These runes give 7.8 'free' flat magic penetration right from the beginning. It ignores some of the opponent's MR, giving your spells more damage! Always take these! |




| | |
| --- | --- |
| | Greater Seal of Scaling Health: As you will be dueling an AP mid most of the time, scaling health is better against mages because it helps with some of the burst/poke. |




| | |
| --- | --- |
| | Greater Glyph of Magic Resist: Versus a mage in mid, especially versus someone like LeBlanc or Syndra, MR is NEEDED no matter what. You may take scaling if you prefer! I like scaling if they don't have a good early game but get stronger as the game goes along (i.e. Diana). |




| | |
| --- | --- |
| | Greater Quintessence of Movement Speed and Greater Quintessence of Scaling Cooldown Reduction: Taking 2 scaling CDR quints really helps you get to that 40%CDR total! Some may ask why I also take a movement speed quint instead of an AP quint, and my answer is that movement speed is very important on Lux. With the new changes, Liandry's Torment gives more burst than Luden's Echo does, meaning that you might not buy Luden's unless you NEED that movement speed. I prefer to sacrifice a little AP to have movement speed. If you don't like this idea, go ahead and take that one AP quint. |
Note:
I had these runes as my original main runes when I first published my build, but switched it to the second option (below) recently because of the changes in getting Liandry's versus Luden's. However, I have noticed that many Lux's (as myself) either get no magic resist, or they only have that 4 magic resist in lane, so they get poked out of lane real easily. Yes, Lux is a long ranged mage, but she needs a little bit of durability to win trades and to be able to maybe take a little damage. if needed, while she uses her rotation of spells. If Lux has 30MR, a
Syndra
will literally be able to QR you and you will die. This is the reason I am choosing option 1 over option 2 as the main runes. I recommend these runes for those new to Lux because the 12MR will really help you recover if you get out of position or are trying to trade with someone.



| | |
| --- | --- |
| | Greater Seal of Scaling Health: As you will be dueling an AP mid most of the time, scaling health is better against mages because it helps with some of the burst/poke. |





| | |
| --- | --- |
| | Greater Quintessence of Movement Speed Like I said above, movement speed is VERY important, especially with not getting Luden's Echo. If you don't want to get all 3, feel free to get 2 AP quints and 1 Movement speed quint. I would recommend at least one quint due to Lux's natural squishyness and immobility. |
Greater Mark of Precision
These could be possible alternatives because Lux autos every once in a while, but I honestly would only recommend taking full magic pen marks and that's it.

Greater Seal of Armor
These are very useful if you are against an AD mid laner! These+

Zhonya's Hourglass
+

Liandry's Torment
should leave you less vulnerable

Greater Glyph of Scaling Magic Resist
I recommend these if you feel you won't be poked out of lane early, but might need more magic resist as the game goes on!

Greater Glyph of Scaling Ability Power
I honestly REALLY recommend the cooldown reduction or MR on Lux, but if you plan on, say, getting
Abyssal Scepter
,

Morellonomicon
, and

Zhonya's Hourglass
, then you don't need it in your runes because your items give 40% already! These could be a possible glyph alternative.

Greater Quintessence of Ability Power
If you dont like/want the idea of movement speed or want a little more early game damage, feel free to take these! The 15AP is standard and really helps!
I completely understand that some may be picking up on Lux, but only have one rune page set up for all of their mages. In that case, I would use:
These runes are the absolute standard for any mage and Riot just made them super cheap compared to other runes in the store as well! This is a great way to start off without stressing over runes and rune pages!
These runes are pretty self explanatory, as you will get a total 30% CDR at level 18, and with

Frost Queen's Claim
, the total will be 40%. I have been working with this build as well and I am adding this into my build because a lot of higher elo Lux mains use these runes, but let me explain something real quick. If you aren't VERY comfortable with Lux, this might not be a good idea. For one, you have basically NO defenses. The moment you get caught out, you are 95% dead. For two, it doesn't offer sufficient mana for Lux unless you have blue buff or are great with your mana, and there is no grievous wounds since

Morellonomicon
isn't bought. However, this build is so great because it gets you tons of CDR fast, and

Frost Queen's Claim
is really cheap+extra gold income. The idea of it is to get

Frost Queen's Claim
and then rush

Rabadon's Deathcap
and

Mejai's Soulstealer
as soon as possible in order to be able to dominate the mid game. This is an option for rune pages, if you choose.
o
o
Note:
This build can be controversial, aka why it is the very last option on my guide, but I still think it is a fun rune page/build and has its purpose! To add, I normally take

Meditation
in this case as well because I won't have the sufficient mana (unless I'm playing with a friend or someone I know who's jungling and will give me blue buff). Some may argue that

Merciless
is better, and I love it, but you're only losing out on a little damage. For one, they have to be below 40% health anyways. For two, dealing 500 damage with this mastery will only make it do a total of 525 damage. For three, you can't kill them if you run out of mana. Feel free to do as you choose, or even take a mix of both, but I prefer

Meditation
in this case personally because I cast spells pretty frequently.
These are all just the example rune pages. Every playstyle is different, so use whatever runes you think will best suit you. I really do recommend making more than one rune page for Lux, but I understand that not everyone has that option.
| | | | |
| --- | --- | --- | --- |
| | Sorcery | | Fury |
★

Sorcery
is the best mastery to take here because the 2% ability damage helps with Lux's damage.
★

Fury
isn't an option because we won't need attack speed.
| | | | | | |
| --- | --- | --- | --- | --- | --- |
| | Fresh Blood | | Feast | | Expose Weakness |
★
Fresh Blood is a good mastery if you can get auto's off consistently, but it's not reliable. Take this if you don't feel you need the sustain and want to poke that
Fizz
or

Katarina
out of lane.
★

Feast
is my goto option. Feast is a great mastery if you feel you need the sustain in lane!
★
Why not

Expose Weakness
as the main mastery? I really honestly think this is a great mastery, honestly. I would definitely take this if you don't want the sustain for lane. It unfortunately doesn't do anything for your laning phase, but it will really help out in teamfights! I just think that having sustain is very important, especially for someone like Lux, so i prefer Feast. However, this mastery is still viable!
| | | | |
| --- | --- | --- | --- |
| | Natural Talent | | Vampirism |
★
We want to take

Natural Talent
because it gives us a little more damage due to the attack damage and ability power per level! If desired, a lot of pros actually put 4 points into

Natural Talent
and 1 point into

Vampirism
. Lux hs the ability to stay in lane for a long time, so every auto on a minion or spell gives a small amount of health back to Lux. It may seem like something small, but it really adds up. I got this idea from Phreak (I know some may not consider him very reliable, but you can also just look up pros at
champion.gg
and see that a lot of them do it as well):
https://www.youtube.com/watch?v=3AwLJoA6WD4.
★
Like I said above, taking a mix of

Vampirism
and

Natural Talent
works fairly well. I actually normally take 2-3 points in this because it gives a little sustain. If you E a minion wave, the 300 damage times .08=24. Since

Lucent Singularity
is an AOE spell, cut that in 1/3 because AOE spells have 1/3 the effect with spellvamp. The conclusion is, just from one E, you will get 8 health back! It's small but really adds up. Not to mention, you're getting a little health every time you auto a minion/champion as well! If you think

Feast
is enough sustain, go ahead and just put all 5 points in

Natural Talent
instead.
| | | | | | |
| --- | --- | --- | --- | --- | --- |
| | Double Edged Sword | | Battle Trance | | Bounty Hunter |
★
Double Edged Sword
is surprisingly my go to. It gives you 5% TO EVERYTHING RIGHT FROM THE START! You take 2.5%, but Lux shouldn't be taking damage anyways, or if she is, she is done for. 2.5% really isn't that much! Even if they burst you with 1000 damage, you will only be taking an extra 25 damage. However, with this new assassin update, many don't like the idea of having damage done back to them. Take

Bounty Hunter
if you want to be safer. The reason I actually pick this mastery over

Bounty Hunter
as the 'main' mastery is because Lux really shines in early/mid game. If she gets ahead using this 5% damage, she will be able to snowball and feed your team, causing lots of early wins.
★

Battle Trance
isn't the best for Lux. She is a controlly- artillery mage with long(er) cooldowns but also has burst potential. This mastery is more for duelers!
★
I recommend

Bounty Hunter
as a safe alternative because you have a possibility of getting a total of 7.5% increased damage if you kill all 5 champions on the enemy team!! It takes a little while to stack up, but I think it is really worth it late game. The downside is that it does nothing for you until you actually start to score unique enemy kills. Take this if you have a dangerous lane or they have a dangerous team composition and you dont want that 2.5%/don't want to snowball mid game and need a later game.
| | | | |
| --- | --- | --- | --- |
| | Savagery | | Wanderer |
★
This extra 5 damage from

Savagery
to minions and monsters REALLY helps with farming!! It may not seem much, but you can go a mile with it.
★

Wanderer
is very useful to both getting back to lane and wandering to other lanes for ganks/making it to objectives faster. Take this if you want the little speed boost and don't have any problem with last hitting.
| | | | | | |
| --- | --- | --- | --- | --- | --- |
| | Runic Affinity | | Secret Stash | | Assassin |
★
I like

Secret Stash
because it gives you health and mana instantly upon consumption, plus your potions last 10% longer! Most times, I buy a
Refillable Potion
during mid game and team fights for more sustainability within the team fights, so having even more health come from these potions due to

Secret Stash
is really helpful. This also gives you an extra 60 health in your first laning phase. This is a sustainability mastery.
★

Assassin
is a good mastery since you will be soloing in lane. It doesn't really help during team fights, but it helps in lane and may also give a little more damage when sniping someone as well! Take this if you want a little stronger laning phase.
★

Runic Affinity
is debatable. I personally don't take it because I usually soloque and I'm never sure if I will get blue buff or not. However, many pros take this mastery and I think it is a great mastery if you are getting the buffs. Take this if you want that additional blue time.
| | | | |
| --- | --- | --- | --- |
| | Merciless | | Meditation |
★
As a champion who focuses on poke/burst, you will want that extra damage to kill them with your scary lasers! Like I said above with

Vampirism
and

Natural Talent
, many higher elo players also take 4 points in

Merciless
and 1 point in

Meditation
. This gives just a small amount more of mana regen with only sacrificing 1% damage when enemies are below 40% health. If you like this idea, go ahead and do it! Some people even do 3 points in one and 2 points in another. Do what is comfortable for you as a player.
★

Meditation
can be used if you are really having mana issues, or if you have to be in lane with someone who you know will constantly push your lane.
| | | | | |
| --- | --- | --- | --- | --- |
| | Dangerous Game | Greenfather's Gift | | Bandit |
★
Dangerous game is one of my favorite masteries, as it heals and restores mana back to Lux when she gets a kill/assist. This can possibly save your life.
★

Greenfather's Gift
is more set for junglers and those who will be fighting in bushes (the perfect mastery for those like Rengar or Ivern). Plus, I don't feel the 3% is worth it. You are forced to be in a bush and then do damage to someone moments later in order for this to actually go off, and 3% isn't all that much compared to the sustain you get from dangerous game. I would stick to dangerous game! You will be in the lanes or in a river for most of the game anyways (or hopefully in the other team's base :p), so I feel this will really go to waste if taken.
★

Bandit
isn't worth it because you wont be in lane with an ally and the little gold you might get from this mastery is no where to close to the damage you get from Dangerous Game. This is more of a support mastery.
| | | | |
| --- | --- | --- | --- |
| | Precision | | Intelligence |
★

Precision
is my go to because it gives me 8.4 more magic penetration by level 18, which is very important, and the armor penetration is an added bonus for trading.
★

Intelligence
is a good mastery because it gives you that 45% total CDR cap. Take this if you want to cast more spells! (It gives your ultimate a 27.5 second cooldown at 45%!).
| | | | | | |
| --- | --- | --- | --- | --- | --- |
| | Thunderlord's Decree | | Stormraider's Surge | | Windspeaker's Blessing |
★
I LOVE

Thunderlord's Decree
. With Lux, all you have to do is

Lucent Singularity
and auto the champion, and Thunderlord's will proc! It's also perfect when doing your combo, as it will go off. It provides extra damage that could possibly help kill the enemy champion! Plus, the cooldown just got shortened at later levels, making this an even better keystone.
★

Stormraider's Surge
While I can see the idea of this, it still isn't viable. As a long ranged mage, your job is use your spells, not chase the enemy champion. This works way better on assassins (or those like

Ryze
). Some may say that it works well if you need to get away, but if they catch up to you, you will be dead anyways.
★

Windspeaker's Blessing
isn't viable on Lux. At all. I wouldn't even take it if I was supporting as Lux. This mastery is set for other champions and Lux benefits more from other masteries.
I love barrier because it protects you from some of the damage incoming and has a pretty short cooldown. It also mixes very well with your
Prismatic Barrier
! I would recommend this for lower elos/people who don't know Lux's playstyle. I also recommend this for anyone with burst potential. It can save a life!
This really helps you stay in lane, gank other lanes, or be present during fights over objectives.
I WOULD NOT RECOMMEND TAKING THIS IF YOU ARE NEW TO LUX
because other spells will do you more justice. If you are newer and are out of position, an

Exhaust
or

Barrier
might save your life. HOWEVER, when laning against, say, a

Taliyah
or
Twisted Fate
, this is a great pickup! With their ults, they are able to gank bot or top lane EASILY. Following them will only help out your team- and may score you kills as well :)
Ignite helps finish an enemy off, although I don't commonly take it because I shouldn't be in range to ignite someone frequently. However, it does wonders if you are ever against a
Vladimir
or someone with insane healing.
THIS. IS. A. MUST. Please always take this spell. It gives you so many opportunities to either escape, catch up to a champion, dodge spells, and more.
This summoner spell is situational. Take this spell only if you are afraid of, say, an

Event Horizon
from Veigar, a

Petrifying Gaze
from Cassiopeia, a

Chain of Corruption
from Varus, and so forth.
Take this when fighting that

Zed
or

LeBlanc
, as it reduces their damage output. I recommend this against assassins/hard matchups.
I'm slowly falling in love with this summoner spell. It's truly an amazing item for kiting, chasing, running away, getting to objectives, and so forth. Plus, the cooldown is super low. While it can be somewhat tricky to figure out when to use it, 10/10 would recommend for higher elo players/players who understand how this summoner spell can be used effectively. I recommend this spell against mid laners like

Ryze
and

Cassiopeia
.
Another debatable summoner spell (heal vs barrier). Yes, heal gives more PERMANANT health. yes, it gives a movement speed buff for a short time. BUT, it is also easily counterable. With the new changes, most mages will be getting

Morellonomicon
anyways, which gives
Grievous Wounds
. This counters heal. Another reason is that most mages take

Ignite
.

Ignite
counters heal. However, I can definitely see the case where you need to get away from

Viktor
or

Vel'Koz
's ultimates.
Illumination
Enhances your next auto attack on those who were hit by your other damaging abilities.
Lux's offensive abilities mark all affected enemies with light energy for 6 seconds. Her basic attacks and
Final Spark
consume the mark, dealing 20-190 (based on level).
Light Binding
Roots and damages two enemy champions.
ACTIVE: Lux releases a sphere of light in a line that deals magic damage to the first two enemies hit and roots them for 2 seconds.
Prismatic Barrier
Shields yourself and your enemies with Lux's wand.
ACTIVE: Lux shields herself and throws out her wand in a line, shielding allied champions in its path for 3 seconds. Lux's wand then returns to her, stacking the shield to all allied champions it passes through and herself.

Lucent Singularity
Slows and damages enemies in an AOE bubble.
ACTIVE: Lux sends an anomaly of twisted light to the target area, Slow icon slowing nearby enemies and granting Sight icon sight of the area around it for up to 5 seconds.
SLOW: 25 / 30 / 35 / 40 / 45%
At the end of the duration or if Lucent Singularity is activated again, the singularity detonates, dealing magic damage to all enemies in the area.
Final Spark
Lux fires a laser that deals damage to anything in her path.
ACTIVE: After gathering energy for 0.5 seconds, Lux fires a giant laser in a line that deals magic damage to all enemies hit and briefly reveals them and the surrounding area.
First off, lets talk about what to level first. Here is a chart that explains it:
Now, let us get onto the abilities!
Illumination
This will be a great way to poke in lane. Using your Lucent Singularity and an auto will set this off.
ONLY auto when it is safe. Never run at enemy champions trying to proc this.
Remember that your ultimate procs Illumination AND resets it!
Light Binding
Try to hit two people with your light binding!
Remember that it hits two people, so hitting a minion and an enemy champion is possible.
Don't just throw this spell out, as your are very vulnerable without it. Level this after you finish leveling Lucent Singularity.
The only time I get this at level 1 is if I know we are going to invade. Even then, I wait until some action happens before leveling it. If I level it when I first start and the invade fails, I will have to accept that I will have Q at level 1 instead of E.
Prismatic Barrier
Try to hit all of your allies with this spell in teamfights. If you don't hit them on the way out, try to position yourself to hit them with your wand on the way back.
I level this at level 3 instead of 4 on certain occasions- with poke or burst champions, such as LeBlanc or Xerath. The shield will absorb some of the damage, and you will be able to have a better trade.
Always get 1 point in this at level 4, with no exceptions. It was nerfed but it still can protect you from dying/taking too much damage.

Lucent Singularity
This is your main farming and poking tool. Level it up first.
Make sure to hit as many enemy champions with this. Also remember that it slows, so you do not have to immediately pop it.
It has a high mana cost, so try not to spam it early game.
It gives vision, so using it in bushes is way better then facechecking.
Final Spark
Try to position yourself in teamfights to hit as many enemy champions as you can with this ability.
It has a low cooldown, so don't be afraid to use it!
This is my favorite ability because of the sniping potential it has. I have killed many people and stolen buffs/dragon/baron with this ability!

Lucent Singularity
➛ Auto
-This is a common harass technique used in lane, but is also going to be used out of lane as well. Notice how my auto procs Thunderlord's Decree!
Light Binding
➛Auto➛

Lucent Singularity
➛Auto
-This is going to be another combo that will be used for trades. Also notice how my
Light Binding
killed a minion, but was still able to hit Annie as well. As most won't pay attention to the second binding until it is too late, using your
Light Binding
to kill one minion and hit the enemy champion with the second binding works effectively!!
Note:
WATCH OUT WHO YOU USE THIS ON! As Annie didn't have her ultimate and her range is very short, she was only able to get an auto off on me. If you are using this combo on someone like

Ahri
, BE WEARY! Your
Light Binding
is only a root, meaning spells can still be cast. It will not be worth it if Ahri is able to
Charm
you and use her combo back on you!
Light Binding
➛

Lucent Singularity
➛
Final Spark
-This clearly shows the standard way of bursting an enemy down. Annie had about 75% of her health, and yet I was able to line up my combo just by hitting my
Light Binding
and following up with my other spells.
Light Binding
➛DO NOT AUTO➛

Lucent Singularity
-Use this combo when you are being chased by an enemy champion. Notice how Annie has her stun up. I did not want to get into auto range because she would've been able to use her ultimate on me. Always remember that your
Light Binding
is only a bind, meaning they are able to use summoner spells (besides flash) and abilities! Sometimes it is better to just use your
Light Binding
and keep running. In this case, I used my

Lucent Singularity
afterwards, BUT DID NOT POP IT until she was at the very end of the rnage in order to slow Annie as she kept trying to chase me.

Lucent Singularity
➛
Final Spark
-I normally only use this combo under tower, but it is also a very effective combo in places like dragon and baron. The trick is to throw out your E very quickly and pop it, and then use your ultimate. Not only will you do tons of AOE damage to multiple targets (or delete one target like I did with Annie) but remember that your ultimate procs your passive! Popping your E before the ultimate fully channels will give you your maximum damage!