Varus Build Guide by Koenfu Panda

Commend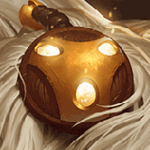 if u do not have 20 cdr in runes, buy this
if do have 20 cdr in runes, buy this
Ability Sequence

3
14
15
17
18

1
4
5
7
8

2
9
10
12
13

6
11
16

tips and tricks
U get a huge powerspike when you have collected all the core items, so to avoid risky fights early on.

DO NOT THINK YOU'RE WEAK. When full build, u WILL melt a garen that built 6 spirit visages. This build kills tanks as well as squishies.

Plse try to go for max cdr, becuzz your ult is crucial in a fight. At max cdr (45 %) u can use your ult every 42 seconds.

now have fun killing people, who will ask in all chat where your damage came from, or complain about your ult always being up.