Riven Build Guide by br1ngitdown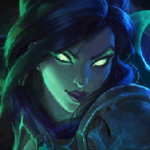 Ability Sequence

1
4
5
7
8

2
14
15
17
18

3
9
10
12
13

6
11
16

Masteries
12

Ferocity














18

Cunning















0

Resolve















Threats to Riven with this build
Threat










Show all
Threat
Champion
Notes

4

Jayce
The 7.3 nerf really hurt him. Wait until he swaps to ranged form then all in him.

Intro
This is more of just a build than a guide, I'll be updating it throughout the year until i'm satisfied. In reguard to the new jungle section, I only jungle her because I got tired to fighting damage sponge after damage sponge top lane so it's not all that great. After some practice and ****ing around though I actually got it to work pretty reliably.

Pros / Cons
/Pros/

* No mana, which means you can spam your spells as long as you pay attention to your
cooldowns.
* Extremely high mobility, which will increase with your skill.
* Once you ascend to peak Riven play you can weasel your way out of nearly any
situation.

/Cons/

* Difficult for new players to get the hang of and extremely difficult to master.
* Extremely susceptible to cc, especially if you don't have qss yet.
* Most people will assume you have an unsavory attitude.

Wall Jumps
You can q over turrets and walls, here's a map of those walls.
Source: http://imgur.com/gallery/KsIxD