Orianna Build Guide by SarahWolfy

Commend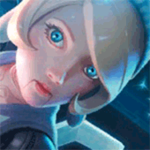 Ability Sequence

1
10
15
17
18

3
9
12
13
14

2
4
5
7
8

6
11
16

Masteries
0

Ferocity














18

Cunning















12

Resolve















Starting off in to the Game
You would want to help your Jungler to leash. You would want to keep the vision up. You would want to keep the enemys away from your ADC.

So Q is first abillty to skill.

You can use your ball as additonal vision and place it in bushes nearby
or
use your ball to poke the enemys. Echtime you hit a enemy champion you gain gold because of "Spellthief's Ege".
You ADC may trades with you and try to get a early kill and get advantege thatway.
Or in the reguala case he continues to farm minions witch also gives advantege. CS is always good ;D And you keep your enemy ADC from farming because you a anoying them with your ball.

Ofcause try not to your ADCs minions if you do start trading.

As soon as you hit lvl 2 skill your E

You would want to protect your ADC thats why you a playing support afterall.

Your early trades can turn in to your faver but if not you need your E to protect your ADC. The enemys will get stronger along the game so maxing your E out is the best sulution to pretect your ADC or your Gankallie or your selve.