Thresh Build Guide by itzxtpk

Commend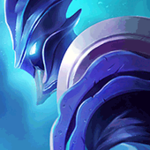 Ability Sequence

2
8
10
12
14

3
13
15
17
18

1
4
5
7
9

6
11
16


Introduction
Hey guys itzxtpk here and I main Support. I believe Thresh overall is one of the best supports since Season 3 when he was first introduce. Thresh provides lots of aggression and does really well in team fights. Thresh also fits well with every ADC, but depends how your ADC plays, aggressive or passive. Don't worry this build well fit both aggressive and passive, so let's begin the guide.

Pros / Cons
Pros
+ Overall Good Support
+ Scales really good Armour because of his passive "Damnation".
Cons
- Your ADC needs to follow up
- You need to land your "Death Sentence"