Irelia General Guide by xXpu55y_sl4yrXx
Not Updated For Current Season
This guide has not yet been updated for the current season. Please keep this in mind while reading. You can see the most recently updated guides on the browse guides page.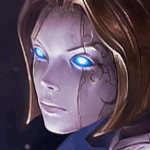 Ability Sequence

1
8
15
17
18

4
10
12
13
14

2
3
5
7
9

6
11
16

Not Updated For Current Season
The masteries shown here are not yet updated for the current season, the guide author needs to set up the new masteries. As such, they will be different than the masteries you see in-game.
Masteries

Introduction
THE ORIGIN OF A GOD

Q + LICHBANE = 0.5
LUDENS = 0.1
E = 0.5
R = 0.5 X 4
IF THAT'S NOT BROKEN THEN I DONT KNOW WHAT IS..

THIS ***** HAS THE STRONGEST GAP CLOSING CC CHAINING CHASING KIT IN THE ENTIRE ****ING DOTO 2 SERIES.
SEE A FULL HP ENEMY TF? OK W>Q>E>AA>R WAIT.. THERE WAS A TF>???

TRANSCRIPT OF NOTES
START
depending on how much of a ***** you are go with either one of these bad boys

ITEMS
OK I'LL SPELL IT OUT FOR YOU IF YOUR NUMB SKULL HASNT FIGURED IT OUT ALREADY

BUILD LICHBANE FIRST ABSOLUTELY ****ING FIRST THERE IS NO REASON WHY YOU SHOULDNT. IT STACKS WITH YOUR Q AND GIVES YOU AN EXTRA 0.5 SCALING

LUDENS SECOND IS ALSO MANDATORY SINCE IT ADDS IN THE EXTRA 0.1 + 100 BASE DAMAGE

AFTERWARDS ZHONYAS IS RECOMMENDED SINCE YOU'RE A BIG *****

DEATHCAP AND VOIDSTAFF IS SELF EXPLANATORY

ABILITIES
MAX E FOR UNEXPECTED DAMAGE
MAX W FOR CONSISTANT DAMAGE
MAX Q (LAST) ONLY TO CONNECT DAMAGE
DO I EVEN HAVE TO EXPLAIN R -___-

MASTERIES
21/0/9
21 FOR THE DAMAGE
0 CUZ UR NOT A ***** (REMEMBER????)
9 FOR THE MOVEMENT SPEED

RUNES
1.MAGIC RESIST GLYPHS CUZ UR A *****
2.SCALING HP SEALS CUZ UR A ***** LATE GAME (YOU DONT BUILD HP IN THIS BUILD SO YOU'LL NEED IT)
3.HYBRID PEN MARKS CUZ YOU WANNA GET IN THERE TWICE AS POWERSOME
4.MOVEMENT SPEED QUINTS CUZ YOU WANNA GET YOUR Q OFF AND CONNECT THAT BLADE