Yasuo Build Guide by ItzxRainn

Commend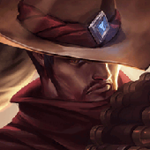 Ability Sequence

1
7
10
12
13

4
14
15
17
18

2
3
5
8
9

6
11
16

Threats to Yasuo with this build
Threat













































































































Show all
Threat
Champion
Notes

1

Aatrox
Aatrox in 2016 LUL

1

Ashe
ez

1

Bard
A good Bard = God.

1

Caitlyn
Don't get caught in her traps because she has very high dps and might kill you if you do so, if you land a q knockup on her you can easily one shot her.

1

Corki
Corki is a very easy adc to deal with, all his forms of damage can be wind walled excluding his package and w.

1

Draven
You hard counter Draven, he can't even attack you because he'll be forced to drop axes if your wind wall is up.

1

Heimerdinger
Trash, wind wall his Turrets and take them out.

1

Jhin
ez, also keep in mind that you can easily W his ult.

1

Kalista
Can't remember the last Kalista i've seen.

1

Kog'Maw
As long as you can get to him, ez.

1

Lucian
Easy, watch out for he can dodge your E Q with his dash.

1

Lux
Pretty easy matchup, not much she can do to counterplay you especially with your wind wall.

1

Miss Fortune
You can completely Wind wall her ult, a really easy adc to fight

1

Mordekaiser
K

1

Quinn
Her dispostioning with her knock back is annoying, you can wind wall her empowered auto then trade.

1

Sivir
ez

1

Taliyah
Don't dash through her minefield and you should be okay.

1

Twisted Fate
One of the easiest match ups. Wind wall his gold card and kill him.