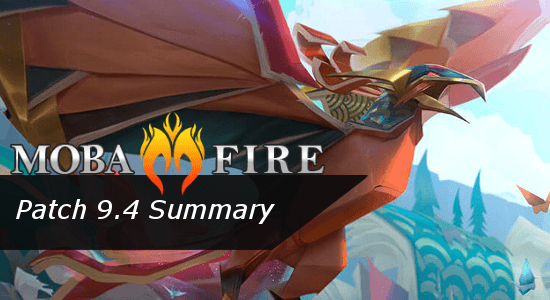 ---
Hello and welcome to the MOBAFire Patch Summary - 9.4!
This patch includes a complete rework to the

Conqueror
rune as well the usual slew of balance updates to champions.

Spellthief's Edge
and

Ancient Coin
(and their upgrades) also received nerfs that went live in patch 9.3 to address abuse cases of those items in solo lanes.
In addition to the balance changes, this patch includes a f…
read more