---
MOBAFire: You have managed a few teams over the past year. Tell us about who you are, your experience in the League of Legends competitive scene, and a bit about you outside of the game.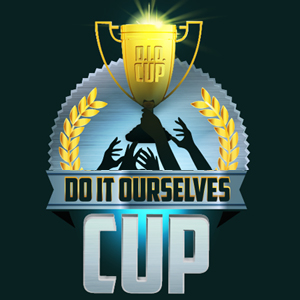 Well hello! I am Angel Vigil. I am an aries. I don't know anything about horoscopes. I am also team manager of 1 Trick Ponies and one of the admins running the "Do It Ourselves Cup". I have been in the LoL esports scene since the beginning of last year, when i began managing the first pro team Dirtnap Gaming had.
Outside of the game, I work in stage production. Mostly running stage lights and stuff. I also do play music part time for some extra income. Growing up in lovely wine country California, I love to drink some good wine and yeah!
MF: The Do It Ourselves Cup is an initiative by semi-professional team managers and a private investor. I'm sure the investor wants to stay private but can you tell us about who all is involved and why do the cup now?
AV: Well after the cancellation of IPL6, we felt like there was a giant hole in exposure for challenger teams. MLG was only going to be taking 4 challenger teams, but even then, the focus was going to be the LCS and the International Tournament. We choose to do it now, simply because it was the best time for most teams to do it. No more qualifiers or other commitments. So it just worked out.

As far as who else is involved. There are a ton of managers that have helped out where they could here and there. Myself and David Modica, the team manager from Falafel Gaming, are the two admins that deal with everything that we can.
MF: What is the format of the tournament?
AV: We will start off the tournament with a best of 1 group stage, where during the week 4 teams will battle it out to make top 2 of their respective 4 team group. That will happen Monday-Thursday. Then on that Saturday we begin the top 8 double elimination bracket tournament to crown the champion.
MF: There is a prize pool? Is there any connection to the LCS?
AV: No. This first event is being privately ran and all the money is coming from a really awesome dude that wants to remain anonymous. Which might seem fishy, but really he just loves esports and wants to see these teams really grow.
MF: Are you looking to eventually link up to the challenger circuit?
AV: In the future. We have a lot of interest from bigger organizations and have some cool stuff to announce after this first event, but at the moment you will have to keep following this tournament and it's media outlets to learn more.
MF: So tell us a bit about the teams that will be participating.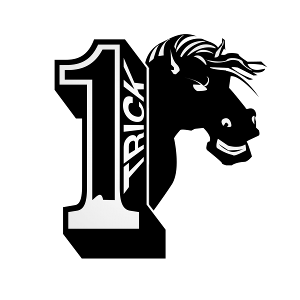 AV: Well we will be seeing a lot names you've seen and a lot of names you have never seen before. You'll see the teams that are part of big organizations and that took part in the previous LCS qualifier like Curse Academy, Dignitas.B, Cloud 9, and 1 Trick Ponies. You'll also see some new teams like SiN Gaming, Lowelo, and Pulse eSports.

Our goal was to invite the teams that people already sort of know, the "tier 1" challenger teams so to speak. As well as give some of the lesser known teams a chance to take some games from the big guys.
MF: Why should people tune in? What does the challenger tier offer that LCS doesn't?
AV: People should tune in, because for the LCS to remain successful, there needs to be a healthy ecosystem all around it. That includes in the "semi-pro" arena. Just like the nfl needs college football, so does the LCS need it's Challenger Circuit.

What the Challenger Circuit gives you is a sneak peek into the future. Let's you see the future Oddones and HotshotGGs. It's super important to make sure that people are given incentive to play even if not in the LCS. For that it needs support from the fans.
MF: So where can people learn more about the tournament?
AV: At the moment, it's just that big
Reddit thread
I made. We have a twitter
@wedoitcup
where we give updates as they happen. Mostly cause I am a huge twitter ****.
MF: Now where can we find out more about you, follow you, and your team?
AV: It's super easy to find out more about me, follow me, and my team. Just follow me on twitter. Like I said before I am a twitter ****, and I constantly post on there. Almost religiously.
@theangelvigil
MF: Well thank you very much and good luck with the tournament!
AV: Thanks for the great interview!
Check out the cup going on all this week:
Twitch:
http://twitch.tv/WeWillDoItCup
Youtube:
http://youtube.com/WeWillDoItCup
More eSports Headlines
Join eSports Central!
Do you enjoy watching and learning from the professional League of Legends teams? Do you enjoy writing? If yes, MOBAFire eSports Central is always looking for writers to help cover North American and European League of Legends Championship Series, Garena Premier League, Champions, and more competitions throughout the world.
Contact us today
to start your eSports journey.