Team SoloMid
A late game composition versus an early game composition leads most people to believe that the early game team will always win or go even at the beginning of the game. However, in this game that wasn't the case. Vulcun obviously had the late game team and Team SoloMid obviously had the early game comp but anything is possible when a team misplays a crucial part of the game.
Going into week 8 of the North American League Championship Series, Team Vulcun were on the hunt for an eventual top four position in the rankings. They also boasted a new support, BloodWater, who was the previous support of Good Game University. They squared off against Team SoloMid on April 4th as an opportunity to prove their worth.
Jump to:
Picks and Bans
Early Game
Mid Game
Keys to Victory
Vulcun Moving Forward
Game VoD
read more (3 comments)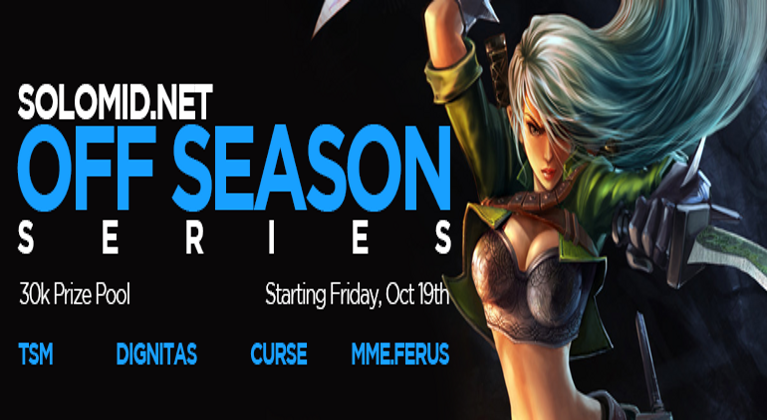 The Solomid Series #2 happened this weekend and it is beocming the TSM and Orbit show, as both teams meet in the finals again this week. This week TSM took the $2,000 1st place prize and the 380 points while Orbit Gaming took home $700 and 250 points.
read more
(1 comments)
More Team SoloMid Coverage »