Velocity eSports
By now, you have probably heard about the Ezreal jungle that NK Inc and Velocity eSports pulled out against MRN. Maybe you've seen it in solo queue and, more than likely, facepalmed at how bad it was for solo queue. NK Inc's jungle Ezreal was great but it would only be great in the specific circumstances that Velocity was able to create.
Why Jungle Ezreal
The masteries and runes are speculation based on Ezreal's attributes at the beginning of the game.
Velocity basically wanted an extra AD carry running around the map so they stuck it in the jungle. The problem is there are very few AD carries that can jungle but Ezreal's kit isn't terrible for jungle clearing.
His passive, Rising Spell Force, increase attack speed on hit. The increase in attack speed allows him to take out camps, especially in this single target jungle.
Mystic Shot because even better since Ezreal is attacking monsters that...
read more
(10 comments)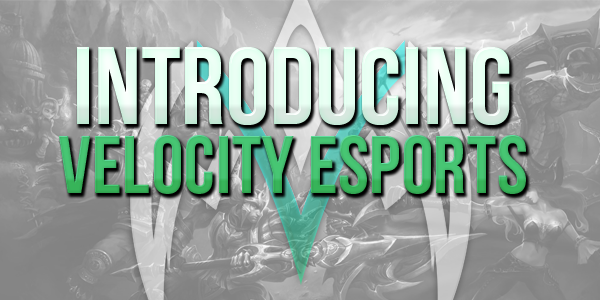 MOBAFire is happy to announce the addition of Velocity eSports to our pro League of Legends featured guides. They will be joining an initiative that housed previous teams Azubu Blaze, Azubu Frost, and Pulse eSports, as well as our exclusive Razer Academy video guides.
read more
(1 comments)
More Velocity eSports Coverage »
eSports Streams
Dyrus
Pro Streams