x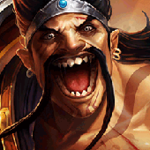 Did this guide help you? If so please give them a vote or leave a comment.
You can even win prizes by doing so!
I liked this Guide

I didn't like this Guide



Commenting is required to vote!

Thank You!
Your votes and comments encourage our guide authors to continue
creating helpful guides for the League of Legends community.
Runes:
conqr

Precision


Conqueror

Triumph

Legend: Alacrity

Coup de Grace
Domination


Sudden Impact

Ravenous Hunter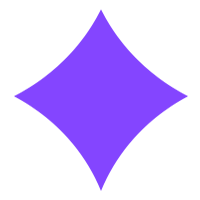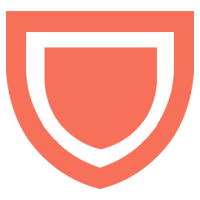 Bonus:
+10% Attack Speed
+9 Adaptive (5.4 AD or 9 AP)
+6 Armor

Spells:

Flash

Smite
Champion Build Guide
Pros:
+very strong late game
+can baron and dragon easy

Cons
No CC and vulnerable to other's CC
-Very mana hungry, needs blue throughout the game
-Squishy
-Usually first to be targeted
Yi

Farm and level in the jungle.

Gank over-extended lanes.

Gank lanes where your teammates are losing lane in order to help them.

Generally I focus ganking bottom lane the most because the ADC is down there. I also find that ganking is the easiest for Yi in mid lane because people don't usually ward both sides of mid lane. Another rule of thumb that I follow is to gank lanes that are overextended as well.

Cover lanes whenever your teammate needs to recall.

This means that you should cover the enemy champion from taking your teams turret. Also, if the enemy champion is not there I suggest last hitting minions for some money. This means that you should let minions do 90% of the damage and last hit the last 10%. (This allows you to get some gold, hold down the turret, and benefits you because otherwise the minions would take all the gold anyways). People generally get mad at this because they think you're pushing their lane, but in general if you just last hit, you're not really stealing any cs. Because otherwise your minions would just kill the enemy minions.
Abilities

Double Strike Passive
Double Strike
INNATE:

Master Yi
gains a stack of Double Strike for every basic attack on-hit within 4 seconds of each other. At 3 stacks,

Master Yi
's next basic attack on-attack within 4 seconds consumes the stacks to strike twice, the second strike dealing 50% AD Attack damage physical damage.
The second strike applies on-attack and on-hit effects at full effect and is affected by critical strike modifiers.
If

Master Yi
's primary target is killed before the second strike, he automatically attacks another enemy within 300 range.
The second strike can critically strike structures.
Alpha Strike Q
TARGET RANGE: 600
EFFECT RADIUS: 600
COST: 50 / 55 / 60 / 65 / 70 MANA
COOLDOWN: 18 / 17 / 16 / 15 / 14
Alpha Strike
ACTIVE:

Master Yi
vanishes and, after 0.225 seconds, marks his target and then moves to mark the nearest visible un-marked enemy within 600 units, recurring up to 3 times, once every 0.225 seconds.
Upon finishing marking, or if there're no other enemies in range, he re-appears after a 0.15 second delay in front of his target and deals physical damage to all marked enemies, increased against monsters. If his target dies during the delay, he will reappear at the cast location instead.
PHYSICAL DAMAGE:»
25 / 60 / 95 / 130 / 165 (+ 100% AD)
If there are no other un-marked enemies in range, he may strike the same enemies again, dealing 25% damage instantly.
REDUCED DAMAGE:»
6.25 / 15 / 23.75 / 32.5 / 41.25 (+ 25% AD)
MAXIMUM SINGLE-TARGET DAMAGE:»
43.75 / 105 / 166.25 / 227.5 / 288.75 (+ 175% AD)
Alpha Strike's primary and lesser damage can critically strike for (60% + Infinity Edge item 15%) AD bonus physical damage and (15% + Infinity Edge item 3.75%) AD bonus physical damage respectively.
Basic attacks reduce Alpha Strike's cooldown by 1 second.
Meditate W
COST: 50 MANACOOLDOWN: 28
Meditate
ACTIVE:

Master Yi
channels for up to 4 seconds, healing himself every 0.5 seconds, increased by 0% − 100% (based on missing health).
MINIMUM HEALING PER HALF SECOND:»
15 / 25 / 35 / 45 / 55 (+ 12.5% AP)
MINIMUM TOTAL HEALING:»
120 / 200 / 280 / 360 / 440 (+ 100% AP)
While channeling,

Master Yi
reduces incoming damage, halved against turrets, pauses Wuju Style Wuju Style's and Highlander's duration, and grants one stack of Double Strike per second.
DAMAGE REDUCTION:»
60 / 62.5 / 65 / 67.5 / 70%
Meditate resets

Master Yi
's autoattack timer.
Wuju Style E
COOLDOWN: 18 / 17 / 16 / 15 / 14
Wuju Style
ACTIVE:

Master Yi
's basic attacks deal bonus true damage for 5 seconds.
TRUE DAMAGE:
18 / 26 / 34 / 42 / 50 (+ 35% bonus AD)
Highlander R
COST: 100 MANA
COOLDOWN: 85
PASSIVE: Takedowns reduce the current cooldown of Master Yi's basic abilities by 70%.
Highlander
ACTIVE: For 7 seconds, Master Yi is ghosted, gains bonus attack speed and bonus movement speed, and becomes immune to slows and cripples.
BONUS ATTACK SPEED:
30 / 55 / 80%
BONUS MOVEMENT SPEED:
35 / 45 / 55%
While active, champion Damage rating takedowns extend the duration of Highlander by 7 seconds.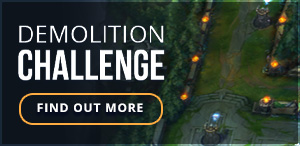 [10.4] Master Yi STOMP Guide