diamond
[9.4: Support] Light 'Em Up (I'm on fiyaa): Luxeøn Style!
By LuxTheGreyWarden | Updated on

February 20, 2019
x
Did this guide help you? If so please give them a vote or leave a comment.
You can even win prizes by doing so!
I liked this Guide

I didn't like this Guide



Commenting is required to vote!

Thank You!
Your votes and comments encourage our guide authors to continue
creating helpful guides for the League of Legends community.
Choose Champion Build:
Utility/Supportive Lux

AP Lux
Runes:
Resolve- Bone Plating

Sorcery


Summon Aery
Manaflow Band

Transcendence

Scorch
Resolve


Bone Plating

Revitalize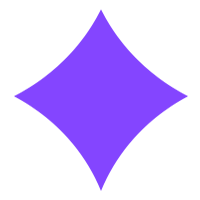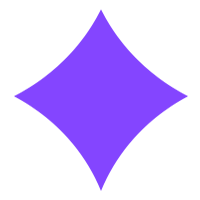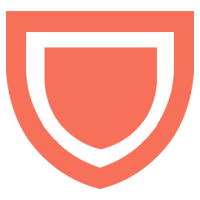 Bonus:
+9 Adaptive (5.4 AD or 9 AP)
+10 Adaptive (6 AD or 10 AP)
+5 Armor

Spells:
Ignite


Flash

Ignite
Ability Order
E>W>Q


Illumination
Lux Passive Ability
Threats & Synergies

Threats

Synergies
Extreme
Major
Even
Minor
Tiny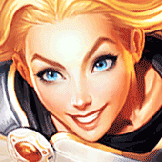 Show All

Extreme Threats
Ideal Synergies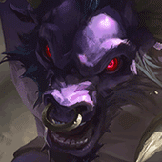 Alistar
Read in the Detailed Matchups Section for more information!!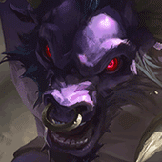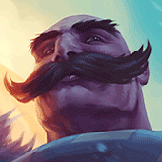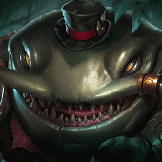 I know I keep talking about streaming and I really want to SO bad, but I just got onto my University's Varsity team and that mixed with everything else means no time for streaming :( my apologies. Hopefully sooner or later I can get around to streaming because I would love to be with you guys!
To start off with this guide, I want to emphasize that this guide is extensive and I try to list as many options as I think are possible. A lot of this stuff, such as runes, can be somewhat preference based so I clarify what I recommend, but also explain other alternatives and why they may be alternatives or may not work. If I don't mention something or I put something down and you feel like it's a good rune/item/etc, feel free to talk with me about it, I'm fully open for discussion! Feel free to give it a
+
if it helped you in anyway or you liked it as well :D
With this being said, let's get started!!
o

She has really good zoning with her spells



o

Is able to bind up to 2 enemies



o

Long ranged poke



o

Can shield the WHOLE team



o

has the potential to carry/dish out a lot more damage than other supports



o

2 of her abilities give vision

x

Low mobility



x

Very squishy



x

Fully skillshot oriented with slowish missile speeds



x

E can take farm



x

Has more damage in her kit rather than utility for a support

K

E

Y

S

T

O

N

E




♢

Summon Aery
Aery is the best for Lux support since your spells will do more damage, or your shield will be quite stronger when used on an ally. I love aery because you don't just have to use spells to proc it, but auto attacks work as well, and it's on a very short cooldown!



♢

Arcane Comet
Comet can be an alternative if you want. This is a support guide so I recommend aery over comet but feel free to take comet if you want more damage instead or/and are going AP!!



♢

Phase Rush
This rune should not be taken under any circumstances. Yes, Lux is immobile but it doesn't benefit Lux in any case.


K

E

Y

S

T

O

N

E

A

R

T

I

F

A

C

T




♢

Manaflow Band
Mana is extremely important on Lux so this rune can really help out. It gives 250 mana after fully stacking it and then gives lux 1% of her missing mana every 5s, which can be incredible in extended fights.



♢

Nimbus Cloak
This is a cool rune but doesn't fit Lux. Movement speed is important but she doesn't need it after she ults.



♢

Nullifying Orb
This can be a good rune if you are against high AP teams (Brand support, Eve jungle, Syndra mid, AP kennen top, etc).


A

R

T

I

F

A

C

T

E

X

C

E

L

L

E

N

C

E




♢

Transcendence
I love taking this rune because as a support, you have the potential for so much CDR and any CDR extra gets converted into AP. Overall the best rune for Lux!



♢

Celerity
This rune is eh but not reliable. It requires you to buy a lot of MS items (which there is ardent and if you want to buy shurelyas) or if a teammate has a speed boost (like karma E), it boosts it more, but if you dont buy those items or have someone on your team to boost you, it literally does nothing.



♢

Absolute Focus
This rune is not my fav because it's very unreliable and you have to be over 70% for this to even work. Transcendence also will give about the same AP and it's guaranteed 100% of the time, aka why I take that over this.


E

X

C

E

L

L

E

N

C

E

p

O

W

E

R




♢

Scorch
This rune is really good if you have an aggressive laner (Cait, Lucian, etc) and want/need to knock the other laner out of lane so they can't scale (Twitch, Vayne,etc). Getting the enemies behind will ensure you can dominate and wrap up the game before they even have a chance to scale. Scorch and Aery also mesh well together since it makes your poke quite a bit stronger! Read next on when GS should be taken over scorch



♢

Gathering Storm
Gathering Storm can be better than scorch in a couple situations. The first situation is if you aren't able to poke the enemies out of lane because you have a scaling ADC and they have the aggressive lane. You want to just try to keep your scaling ADC alive and farmed up, and don't really worry about trying to get them out of lane and all in'ing, so scorch isn't needed. It's also important because when things like this happen, GS becomes more and more valuable over time and Scorch decays over time, meaning that if you need your power to be later on in the game, GS is the way to go.
TLDR: Scorch= Early game to poke more and kick out laners or go all in, GS= Later game to scale!



♢

Waterwalking
Save this rune for the junglers. You won't be in the river enough for it to be worth it, even if you do try to roam mid or something.


P

O

W

E

R
For a more supportive Lux, Resolve is normally my go to just because of the two runes, which you can read below. However, Domination is also very good because it works with both supportive AND AP support Lux. Inspiration is just good on supports all around, and precision is also a strong pick for AP Lux. Choose which ever one fits your build/playstyle/the matchup best!

R

E

S

O

L

V

E




♢

Bone Plating
This is the primary reason I recommend resolve for Lux. She is a very squishy and immobile mage (enchanter kind of in this case) and if she gets caught, she is in trouble. This helps soak up a lot of damage and possibly win trades or save your life. However, I only take this in those harder tank/engaging matchups/matchups with assassins/matchups where I don't feel comfortable and think I will need it.



♢

Revitalize
This rune is strong to take secondary because, well, Lux has a shield and that shield is her strongest supporting tool! This rune is only 5%, which is small, but definitely pays off in the long run. This works towards Lux's shield, the heal from Athenes, the heal from redemption, and any other heals and shields Lux can possibly provide!! (like if you buy a locket, etc)



♢

Font of Life
Unfortunately, any other runes besides the two mentioned are very subpar in this tree and I recommend actually taking another tree if you aren't going to take one/both of those runes, but if you want the bone plating/revitalize and don't want the other, this is a decent alternative, and this pairs pretty well with Ardent Censer as well!!


R

E

S

O

L

V

E

D

O

M

I

N

A

T

E





♢

Zombie Ward
I love taking Zombie Ward mixed with Cheap Shot because zombie ward is just overall strong on supports for more ward coverage, and a little more poking damage when clearing out wards. I pair this with cheap shot since Lux is a poke support and cheap shot + aery + if you take scorch can be really nasty together, but feel free to change cheap shot for another rune if you wish.



♢

Ultimate Hunter
This rune is the best when going domination and going AP because it puts your ultimate on up to a 15% less cooldown, which is Lux's high damage, sniping spell! Pair this with Cheap Shot for the best damage!



♢

Eyeball Collection
If you don't like one/all of the options below, here's some more options. Do note that I put the above options because I think they are THE BEST out of this tree, and these alternatives I think are not nearly as good, but feel free to fit what you like/think best. Eyeball Collection is good if you want to stack a bit and get that extra AP and Relentless Hunter is DECENT since as a support, you are going into places to ward or get back to lane, so the movement speed is kinda nice. The downsides to these runes is up to 30AP isn't nearly as good as the other runes listed above and relentless only gives OUT OF COMBAT MS, making it useless in fights and skirmishes.


D

O

M

I

N

A

T

E

I

N

S

P

I

R

E




♢

Biscuit Delivery
This rune is good if you want sustain in lane.



♢

Cosmic Insight
This rune is really good on a lot of supports. It's small CDR in general but can really go a long way! Your summoner spells are up just a tad more often, as well as your spells/active items!



♢

Magical Footwear
You can take these if you don't like one of the runes above. You can also take perfect timing but ONLY if you're getting zhonyas.


I

N

S

P

I

R

E

P

R

E

C

I

S

I

O

N





♢

Presence of Mind
This is the primary reason I recommend precision, due to being able to get mana back from kills/assists and having your ultimate cooldown reduced!! It's an insanely strong rune! I also love precision since it gives attack speed, which can really help both clear wards faster and make the autos in between your spells feel a lot smoother.



♢

Coup de Grace
I take this with PoM because it will make sureee your combo kills them and increases your overall damage potential!!



♢

Cut Down
Lux really struggles against tanks, so this can be taken instead of coup de grace if they have at least 3 tanks on their team (ex: Galio mid, Sej jungle, Leona supp, bruiser top).


P

R

E

C

I

S

I

O

N
Flash


YOU SHOULD TAKE THIS 100% OF THE TIME!! Flash gives you so many opportunities to either escape, catch up to a champion, dodge spells, and more. There isn't any situation where you should not take flash
Ignite


I take ignite in a lot of my games because Lux does pretty well at keeping pressure in lane, and using her zoning/damage/poke with ignite to score kills or knock out the enemy laners and get them behind is key. It also is extremely important because the ADC (or support sometimes) takes Heal as well as a support like Nami having healing in their kit, and igniting the enemy means heal is 40% less effective. I take this in all matchups unless I think I need exhaust for assassins/my adc takes cleanse or barrier and I need to take heal, and it's even more important to take in matchups with healing!
Exhaust


Exhaust is a good summoner spell when dueling in lane with the other ADC or if their team has someone scary like a Rengar or Zed that can one shot your ADC. I only take this spell in cases where I don't think I can save my ADC and I need exhaust to save them.
Heal


There are some cases where the ADC needs to take Cleanse or will maybe take barrier, meaning you can take heal. Heal is even better with shield power!!
First, let's look at what Lux's abilities do:

Illumination


Your next auto attack against enemies hit by your abilities take extra magic damage


Lux's offensive abilities mark all affected enemies with light energy for 6 seconds. Her basic attacks and Final Spark consume the mark, dealing 20-190 (based on level).

Light Binding


Roots and damages two enemy champions.


ACTIVE: Lux releases a sphere of light in a line that deals magic damage to the first two enemies hit and roots them for 2 seconds.

Prismatic Barrier


Shields yourself and your allies with Lux's wand on the way out and back.


ACTIVE: Lux shields herself and throws out her wand in a line, shielding allied champions in its path for 3 seconds. Lux's wand then returns to her, stacking the shield to all allied champions it passes through and herself. The returning wand grants twice the shield.

Lucent Singularity


Slows and damages enemies in an AOE bubble.


ACTIVE: Lux sends an anomaly of twisted light to the target area, Slow icon slowing nearby enemies and granting Sight icon sight of the area around it for up to 5 seconds.
SLOW: 25 / 30 / 35 / 40 / 45%
At the end of the duration or if Lucent Singularity is activated again, the singularity detonates, dealing magic damage to all enemies in the area.

Final Spark


Lux fires a laser that deals damage to anything in her path.


ACTIVE: After gathering energy for 0.5 seconds, Lux fires a giant laser in a line that deals magic damage to all enemies hit and briefly reveals them and the surrounding area. Final Spark triggers and refreshes Illumination if the enemy was damaged by Lux's other abilities.
PASSIVE: If Final Spark kills at least one enemy champion, or hits an enemy champion that dies within 1.75 seconds, a percentage of its remaining cooldown is refunded by 30/40/50%.
Now, let's look closer into her abilities:
---
Illumination

(Passive)



Level Up:

Passive


COST:

0


COOLDOWN:

0
Lux's damaging spells mark an enemy for 6 seconds, and Lux can auto or use Final Spark to proc it for extra damage. Her ultimate procs AND resets the passive.

The goal here is to try to proc your passive after using your spells by auto attacking the champion. Do NOT run at an enemy trying to proc it, it isn't worth it sometimes and can result in a really bad trade or even death. Remember that your ultimate does proc AND reset your passive!!
---
Light Binding

(Q)



Level Up:

2/14/15/17/18


COST:

40/45/50/55/60


COOLDOWN:

10
You normally max this last as Lux support since the CD stays the same, but if you are going AP based, leveling it second for more damage works!

You can take Q at level 1 if there is any invading happening or if you feel you will need it. Otherwise, E is normally better. Always try to Q two enemies if possible and also don't just spam your Q because you are vulnerable without it.
---
Prismatic Barrier

(W)



Level Up:

3/8/10/12/13


COST:

60


COOLDOWN:

14/13/12/11/10
I max this second but I do max it first in situations where I think I need it.

Some games, I put 3 points in E first so I have poke and damage in lane before leveling W fully. Also feel free to take this at level 2 instead of 3 if you think they are going to all in and need the shield to soak damage up. Always shield allies when possible and don't just throw it out randomly, aim specifically for allies, even if you are the one getting hit!
---
Lucent Singularity

(E)



Level Up:

1/4/5/7/9


COST:

70/80/90/100/110


COOLDOWN:

10/9.5/9/8.5/8
Max this first since it gives AOE damage and good poke, as well as good zoning capabilities and vision!

I normally take this at level 1 but you can take another spell if you think it will be more beneficial. I really just love poking with E and then going for an all in at level 2, but that can't always happen. I max E first or like I stated above, sometimes I put E points in E and then max W and then finish maxing E after.
---
Final Spark

(R)



Level Up:

6/11/16


COST:

100


COOLDOWN:

80/65/50
Always max this when you can, it greatly increases the damage and reduces the mana cost!!

I always get this at levels 6/11/16! Also remember that this is a short cooldown ultimate so don't be afraid to use it, especially since you can get a cooldown refund from it!!

Lucent Singularity
➛ Auto
-This is a common harass technique used in lane, but is also going to be used out of lane as well. A lot of times when the enemy goes in to last hit, this is a good time to use this combo. You are able to E>auto and then quickly run away without taking any damage in return. This is also a good zoning technique. When you throw your E out and it hits them, they will be more cautious because they do not want you to auto them and proc the passive. Use this to your advantage- but know your bounds as well. Do not try to auto them if they are able to throw their spells back or else you lost the trade and this can even get you killed if they have CC as well.

Light Binding
➛

Lucent Singularity
DO NOT POP➛ Auto➛ Pop E➛ Auto
-This is going to be the trades you do in lane either before 6 or if you don't have your ultimate. In the video I made a long time ago, I threw out my Q then auto'd then threw out e and popped it, and then auto'd again. A lot of players, including myself, also do Q>E>auto>pop E>auto. Either combo works, as long as you are getting both your illimination procs off from both spells! I popped E instantly after I auto'd but feel free to keep your E there in order to slow them as they run away and then pop it right when they are at the edge so it still does damage! Also notice in this video how Annie was only able to auto attack me since she has such short range. Remember your binding is NOT stun so the enemy can still use nonmovement abilities while binded!!

Light Binding

Lucent Singularity
➛

Final Spark
-This clearly shows the standard way of bursting an enemy down. When using this combo, I press QER and then press E WHILE ulting, since your E is able to be popped in the middle of you ulting! I like to use this combo specifically if I want to burst from far away (aka don't get close to weave autos in).

Light Binding
➛Auto➛

Lucent Singularity
➛

Final Spark
➛Auto
-This combo is going to be used frequently- when you are close enough to an enemy to auto them. The idea here is to Q them and then auto them really fast to get the passive proc off, and then E>R instantly after. Pop your E as your ulting so your ult will trigger the second passive proc, and then auto them after you're done ulting for the third proc! This is an extremely important combo since it maximizes your FULL damage potential (aka getting all 3 passive procs on your spells), but it also requires you to be in auto attack range of the enemy. You don't want to use this combo when you are far away or else you will have to walk up to them to auto them after Q'ing and then by the time you use your E and R, they will not be in the binding anymore and can dodge it.

Lucent Singularity
➛

Final Spark
-I normally use this combo under tower, but it is also a very effective combo in places like dragon and baron. I also use this combo when something like an

Unstoppable Force
from Malphite is used in teamfights because E>R is VERY quick and you will be able to follow up his knock up with a ton of AoE damage. The trick is to throw out your E very quickly and then use your ultimate immediately after, and pop your E in the middle of you ulting. Not only will you do tons of AOE damage to multiple targets, but remember that your ultimate procs your passive! Popping your E before the ultimate fully channels will give you your maximum damage since your ult procs and refreshes your passive!

Light Binding
➛

Lucent Singularity
➛

Final Spark
➛Auto➛Wait to Pop E➛Auto
-This video was hard to film in general since you can't make the dummys move, so I tried on a bot, but here is the idea. You want to QER an enemy, but DO NOT POP YOUR E!! After you ult, auto attack so you can get your second

Illumination
proc in (the first one came from your ult), and then keep E down until they are at the very edge of your E. This made the spell 100% effective. Not only did I have the slow there to not let them escape from my allies and I (if my allies were there, they would be hitting Ashe too), but I popped it right before Ashe was off of it so it did damage as well! After you pop it, auto them again for a third passive proc! I use this when I know they DON'T have flash to flash away from my slowing E and my allies are hitting the enemy as they are trying to escape.

Light Binding
➛

Lucent Singularity
➛DO NOT POP UNTIL THEY ARE AT THE EDGE!
-This is a 'combo' you will use when you and/or an ally is being chased. You want to bind them first so they stop moving, and then throw the edge of your E at their feet, like shown in the video. The Annie had to run through my whole E and I was able to escape. Make sure to pop your E when their at the other edge of your E since it will make the spell 100% effective- I got the FULL slow with damage at the end. If I had mana for my ultimate, I could have killed her as well ;)
Also, this is a standard combo but if your Q isn't up, you can still do this combo with just the E for the full slow in order to escape!

Light Binding
➛

Flash
-As you can see in this video, I did two test runs, one with throwing out my Q and then flashing, and the other flashing and then using Q. Looking at my first run, the goal here is to see that pressing Q first and THEN flashing is more ideal because it is faster and it gives the enemy less time to react. You want to Q first because Lux takes a second before throwing out her Q, so you want to start up the animation and then flash. When you flash IMMEDIATELY after, the game will take the range indicator as where you FLASHED at, not where you were when you first pressed Q, and that is how I was able to get in range by using flash. I added the second run in order to show you that flashing and then pressing Q is still possible in order to get in range, but it gives the enemy much more time to react, so we want to Q first if possible before flashing. Do note that you need to flash IMMEDIATELY after pressing Q- if you wait too long then it will not register your flash in time and the Q range will go from where you were when you pressed Q, not where your flashed position was. I recommend practicing this in the practice tool in order to get familiar with how the combo works before using it in games, but it's an insanely FUN and useful combo!! The Q>flash double bind and then following up with your binding, or having your team follow up for the kills feels reaaaaallly nice!!
PS: I looooove Bjerg, he is my fav pro player, but do not combo like him LOL
RIP BJERG
There are more in depth descriptions on every support item suitable for Lux and when you should be getting these items below this, but these are just sample builds I prefer. Each game is based on both preference and also what you may need, so don't just copy a sample build and use it every game! Rearrange or switch out items as needed, this is just a tool to help you with builds for Lux.
Pros:

Good healing, shielding, more supporty, cheap build, good for poke comps


Cons:

Can't fully rely on for damage, not much defenses



When do I use this build?

This is my personal favourite build for Lux support and I use this build in most of my games due to it being a middle ground for both utility and damage purposes. Athene's is actually a really good item for Lux because she uses spells from far away and then her shield can actually HEAL allies, which can really help when going against poke comps, or any comp really since the heal PLUS shield can save someones life from a burst situation as well. I also love Athene's because buying it automatically gives you 50AP, but with the mana regen from frostfang (10AP), Ardent Censer (10AP), and Redemption (30AP), the item will give you a total of 100AP, which is insane for a support item!! I put Rabadon's last because with all this healing and shielding power, getting a ton of AP BOOSTS your shield even more since Lux's shield scales off of AP. It also gives you a bit of damage. However, Rabadon's is expensive and if you don't like this idea, feel free to get another item, like Locket for more shields, Shurelyas for MS in fights, Twin Shadows for more AP/utility, etc. If you are getting a lot of CDR items, remember that Transcendence gives you extra AP, which is suuuper useful!!
Pros:

Has a good mix of utility and damage!


Cons:

No defenses (besides MR from athenes), not as heavily utility based



When do I use this build?

I love this build too and use it when I feel we need a little more AP damage or just damage overall, but I still want to be able to assist my team. The idea with this build here is that ardent censer is for your ADC/team and Athene's is for your shields being able to HEAL. These two items together give 130AP at level 18 (Ardent gives 60 and Athene's gives 70 since 30+40 from mana regen passive), which isn't bad at all. After, you get damage with Rabadon's and Void. If your team/your ADC doesn't need attack speed (or say your ADC is a mage/someone like MF who doesn't need the attack speed), feel free to then either substitute it for a redemption, a Zhonyas/some type of defensive item if you need/morellos for reduced healing and more damage, etc. The downside to this build is you will have no extra armor/MR for survivability(besides Athene's MR) and nothing to save you if you get jumped on.
Pros:

Great damage, can burst any squishy down, Athene's has a bit of utility, good vs healing or poke comps


Cons:

Doesn't have a lot of utility, a bit expensive, squishy/not much defenses



When do I use this build?

This build is actually a build a lot of pros like Aphroomoo use when they play Lux in the support role. They don't go more utility based because they want to rely on their own damage instead. The idea here is to get Athene's to help with mana regen but also to assist your team quite a bit since it's just a strong item on Lux support, and then get an early Oblivion Orb with your mpen boots, meaning your spells will burst through anyone without any MR. After that, you build just like you would if you were AP. This also really helps if the enemy team has healing since your spells with Morellos will help reduce the healing.
Pros:

LOTS of damage, can be a potential carry


Cons:

No extra utility whatsoever, no defensive item, lack of support role, very costly for a support



When do I use this build?

This build is good if you want to dish out a lot of magical damage! I personally only really use this build when I am playing normals or if I really do feel like I need to carry because a lot of the times, not having a support can sometimes really hurt your team. Going AP also is actually better the lower on the ranking ladder you go because as a diamond player, you want to go supportive to protect your mechanically good adc, but in bronze/silver, you probably need to go more AP'ish in order to carry since you can't rely on that 30%WR jinx to carry, so take this into account as well! This also works if your team maybe has support characters on it like Karma mid and Ivern jungle, and you going support as well would be overboard. Feel free to swap Morellonomicon for maybe a defensive item or even a support item like Ardent/Athenes/etc if you feel you need it.
Items In Depth
♢

Sorcerer's Shoes:
These boots are extremely helpful when you need to do more damage because magic penetration is so important. I take these in a lot of my games, just depending on if I'm building damage or utility, or a mix of both.
♢

Ionian Boots of Lucidity:
ONLY take these when you feel you will need your summoner spells up more. Having that

Exhaust
up vs those assassins can be important, as well as having flash be more available. The best part about this item is due to

Transcendence
, if you're capped with CDR, it will give you 20AP!
♢

Mercury's Treads:
I always take these when they have a lot of CC and/or are magic damage based. Having tenacity for CC can save your life!
♢

Ninja Tabi:
These aren't taken often, but are still important. I ONLY take these if they have a very physical damage based team (Ex: zed mid, adc, top riven, jungle vi).
♢

Remnant of the Watchers:
This is going to be the final upgrade from

Frostfang
that will hold your wards. I do not suggest upgrading this until late game when you might need the extra ward. Frostfang gives 3 wards already and the 950g can be used towards another item!
♢

Athene's Unholy Grail:
I actually think this item goes underrated on Lux. For one, this item makes you able to actually HEAL your allies with your shield, which can be insanely strong especially vs poke comps. A lot of times I may go APish but I still get this item since it's just so good on Lux. If you go utility build with getting Ardent and Redemption, this item will actually give you 100AP total, which is insane!!
♢

Redemption:
Redemption is great because it has the capability to heal ALL 5 of your teammates, which can help vs poke comps or save some of your teammates lives when the enemy team is engaging, and you can use it even if you're dead!! It also has a long range so you can use it from pretty far away! I normally don't get this item unless I am getting Athene's just bc Athene's makes this item 'give AP' due to the high mana regen, but there are some games where the AOE heal is needed, even without Athene's! Plus, the heal and shield power is quite nice.
♢

Ardent Censer :
This item works SO well on Lux because she can shield all four allies, making Lux fit with hard physical comps (or like, a Kayle top) who use attack speed in their kit. I usually always get Athene's first just due to the mana regen sustain and the idea of healing your allies, but feel free to get this item first if you want you and your ADC to fight a lot and snowball through boosting their auto attacks, or even because your whole team benefits from it and getting it early to group with your team members can win fights!
♢

Twin Shadows:
This can be really good for Lux support due to good stats for the price and the ghosts being able to catch someone out!! I do like to buy this if I don't want/need that Rabadon's and want to trade it out for more catches and a support item with good stats. Remember that it's strong vs stealthed/assassin champs, as well as champions with no mobility!
♢

Locket of the Iron Solari:
This item is only bought in specific cases, like if their team has a lot of burst, like Orianna and Brand, for example. This item does give you some durability, which is nice, but should only be bought if needed! This item is usually better on tanks but sometimes you do need to get it so get it if needed!
♢

Mikael's Crucible:
This normally isn't bought d/t ADC getting a

Quicksilver Sash
, but sometimes this item is needed to help your ADC (or other teammate) survive all of the CC. The shield power is also SUPER strong, making it a good item for utility Lux- veeerrrryyyy situational and won't be in most of your games.
♢

Shurelya's Reverie:
This item is pretty good actually, although it isn't bought too often. The reason why is just because the main items I recommend are just overall BETTER. Athenes HEALS teammates, ardent buffs your whole teams attack speed and damage on hit, redemption can heal your whole team back up to par, etc. But if you don't maybe want to get rabadons or maybe don't want to get an redemption or ardent or something, this item really isn't bad. The active can be used both to engage in fights (esp if your team doesn't naturally have good engage), disengage if needed, and you can get quite a bit of AP from it too. It only gives 40AP, but with the 100% mana regen and athenes passive, itll give you 20 more AP. You also can get 20 more AP from transcendence, making this item give a total of 70AP, and movement speed to top it all off!!
♢

Mejai's Soulstealer:
I love love getting this early because Lux can get stacks really easily, especially in the support role and the MS helps out a lot after 10 stacks. This item can potentially give a lottt of AP for only 1400 gold, making it so good. However, do NOT buy this item if you are losing or are getting aimed for in fights because you won't have stacks and will have wasted 1400 gold that could have gone to a better item. Stacks are a high risk high reward and should always be sold for your last item if you do get it!!
♢

Luden's Echo:
Luden's is really helpful when you're going AP and need some type of mana item, as well as CDR. Some people do get

Seraph's Embrace
- I don't think its anything nearly as strong, Luden's is wayyy more snowbally and bursty, which is what Lux wants.
♢

Rabadon's Deathcap:
Rabadon's is normally bought when you are going AP since it boosts your damage significantly, it's Lux's bread and butter item. However, there are certain situations where it can work with utility Lux. For one, if you are full utility and want more damage, go for it! The second reason can be if you are buying healing/shielding power items, getting Rabadon's will BOOST your shield by quite a bit!! I would recommend getting it later on though since it is very expensive and there are more important items to buy before this.
♢

Morellonomicon:
This can be important if you are against a very heal-y team and need to cut down that healing. The MPEN is also super strong and important if you're going more AP Lux!!
♢

Void Staff:
I only buy this item if I have enough damage for it to be worth it and I want my damage to be carried over once the enemies start buying magic resist. However, it is important if you are going damage TO get this when everyone has magic resist. I list it as the last item to buy since you normally don't need it until then but if your team is AP heavy already or they have magic resist, this is a must.
♢

Zhonya's Hourglass:
This item is really good if you are going more AP based and they have a lot of armor on their team, as well as if they keep aiming for you (for example, a Zed). I normally don't buy this as more utility Lux because for one, it is more AP based and not supportive based, and for two, if you are positioned right, the enemies are aiming for the support so even if they kill you, they will be going great distances to do it or are using their combo on you instead of one of your carries which makes it worth.
♢

Banshee's Veil:
This item is rarely bought since the Zhonya's active is so strong if you're going AP, but you can switch Zhonya's out for this item if you feel they have a powerful spell that can kill you (like an Ashe arrow or Sejuani ult), as well as if they have a very AP heavy based team.
1. Look who you are up against
Seeing the enemies they pick is key Lux struggles against engaging tank supports like Leona or Alistar, or mobile ADC's who can dodge her spells, whereas, she does good vs squishy enchanters or immobile adc's/supports.. Lux also has some good lockdown from her binding, good zoning tools, and some good poke in lane. If the enemy ADC doesn't have a strong laning phase or is immobile, make their laning phase worse by choosing Lux!
2. Look at what your teammates are choosing
If your teammates are choosing a lot of AD champions, Lux works well since she does have quite a bit of magic damage she can shell out. Lux also works well with teams that rely on attack speed (Kayle, Tryn, etc) because she can apply Ardent to the whole team. Lux does well vs poke comps as well since with Athene's, she can poke and heal people back up. She also works with wombo combo teams since she can provide AOE spells to assist in the combo.
3. Your own capabilities
As you play Lux more and more, you will really get a feel for her. Once you start learning to master her, some of these counters won't be actual 'counters' to you anymore. That Leona who counters you hard won't be as hard of a counter as you learn how to position and carry as Lux. You will learn how to poke effectively or get away with autoing in lane without taking any damage in lane. Just keep practicing her!
| | | | | | |
| --- | --- | --- | --- | --- | --- |
| | Arrow+Lazor Combo | | Binding Light | | Rip Red Baron |
| | | | | | |
| --- | --- | --- | --- | --- | --- |
| | League of Luuux... I mean | | The Real Bot Lane Couple | | Dream Team |
| | | | | | |
| --- | --- | --- | --- | --- | --- |
| | Star Guardian Divas | | Rendering Light | | Lux Barrage |
| | | | | | |
| --- | --- | --- | --- | --- | --- |
| | Piercing Light | | Light Bullets | | Light Blade |
| | | | | | |
| --- | --- | --- | --- | --- | --- |
| | Busting Light | | Lux and Pray | | Light Arrows |
| | | | | | |
| --- | --- | --- | --- | --- | --- |
| | Light Hunter | | Light Feathers | | Void Light |

A-K ADC Matchups

L-Z ADC Matchups

A-K Support Matchups