🥇 Caitlyn Guide | Get out of Gold 🥇9.14 NO CHANGES
By PrizmSnipe | Updated on

July 18, 2019
x
Did this guide help you? If so please give them a vote or leave a comment.
You can even win prizes by doing so!
I liked this Guide

I didn't like this Guide



Commenting is required to vote!

Thank You!
Your votes and comments encourage our guide authors to continue
creating helpful guides for the League of Legends community.
Runes:
Main Runes
Precision


Fleet Footwork

Triumph

Legend: Bloodline

Coup de Grace
Sorcery


Absolute Focus

Gathering Storm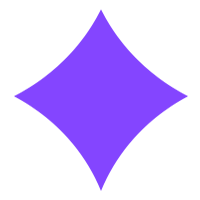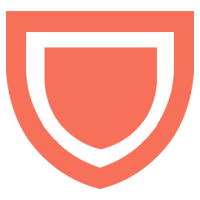 Bonus:
+10% Attack Speed
+9 Adaptive (5.4 AD or 9 AP)
+6 Armor

Spells:
Main Sums 🎅


Flash

Heal
Ability Order
Main Path 🆔
Threats & Synergies

Threats

Synergies
Extreme
Major
Even
Minor
Tiny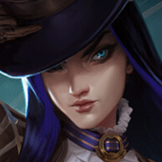 Show All

Extreme Threats
Ideal Synergies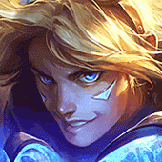 Ezreal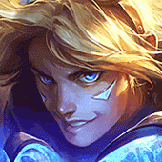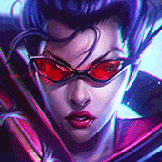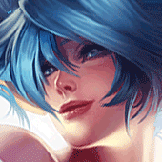 Sona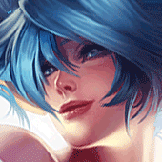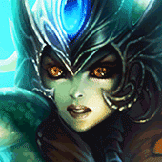 Champion Build Guide
⬇️CHAT, SUGGESTS, PLAYERS ETC⬇️
⬇️FREE MUSIC FOR YOUR VIDEOS⬇️


DGK
Who is DenGyldneKage?
DenGyldneKage is a ALL LANE PLAYER: Hello, I am the creator of all these guides, i'm danish therefor my english could be read wrong in some cases, but I believe you understand 99% of my sentences. I make guides because I think it's cool to bring some awesome guides out there with a pretty good build! This introduction text will appear on all of my guides, because I believe it's alright to let people who decide to read your guides instead of just looking at what to build as first items etc, get's to know who's making the guides and who's also got impact on my guides.

DGK
Who is Kurtdenstore21?
Kurtdenstore21 is a TOPLANER: He is a danish player, who got to Challenger playing only Tryndamere which would make him a so called "OTP/One Trick Pony", and also one of my best friends IRL. Not only being one of my best friends IRL, he's also a phenomenal Tryndamere player, and I believe him to be in TOP 3 as Trynd in the world. That would also make my guides build a bit more stable in terms of it being good. Kurt is always trying to find new builds that works even better, so stay tuned for secret builds! He test his builds in Master ELO.

DGK
Who is Godbro?
Godbro is a MIDLANER: He is a danish player, The guy who's the reason that "Nidalee too tanky" meme came to life through xPeke by juking(Dodge) the abilities of his Xerath.
"Too Tanky"
he's also a guy who got 4 Challenger Jackets because he had 4 accounts in TOP 10 EUW at the same time, that also means he knows something about the game, and some of my guides are based off his build that works with him. I don't believe you could go wrong with using his build, his builds are just different to most, which could make it harder for some to use.
| | | |
| --- | --- | --- |
| If you do like my guide and it helped you, feel free to give it a upvote, that also helps me and my guide in the ladder system! I will do my best to make great builds on Mobafire, which is a site people tend to see as a joke. | If you think something should be added to the guide, then feel free to come up with suggestions, but I do not respons to commands like "Add [???] otherwise your build is weird" or similar. But I do take note of suggestions! | I realized making guides, people tend to want to attack your guide if you don't use a build they don't like. Simply proceed to move on if you don't like my build. Nothing is wrong if it's obviously not a troll guide. Like it or leave it! |
TIPS
GET BETTER AT LEAUGE

Leauge

TIPS
GET BETTER AT LEAUGE

Of

TIPS
GET BETTER AT LEAUGE

Legends

"Go ahead, run. I'll give you a five minute head start." ~Caitlyn
One of the reasons Piltover is known as the City of Progress is because it has an extraordinarily low crime rate. This hasn't always been the case; brigands and thieves of all sorts used to find the city-state an ideal mark for plunder, primarily due to the valuable resources it imports to fuel its techmaturgical research. Some even theorize that it would have fallen long ago to the chaos of organized crime if not for Caitlyn, the Sheriff of Piltover.
If you want to read more on Caitlyn's Lore then click the following: Caitlyn's Lore







+

Long Range


+

Poke


+

Mobility


+

CC


+

Burst by Passive


+

Best Splitpush


+

Great scaling


+

Last Hit made Easy (Passive+Longe Range)

Caitlyn main advantage comes from her longe range, which is great for harassing and farming minions. Caitlyn therefore makes a great threat when it comes to trade blows with enemy. Caitlyn is very dangerous, because of her traps, she can zone the enemy, and deal CC even though she's an ADC. She can also attack towers from a distance, where she don't get targeted. She also have a really great scaling when it comes to DMG, and that is because she an ADC, and she got a really easy lane-phase, due to awesome attack animation and nice AS.






-

CC, Lock Downs


-

Squishy


-

Assassins


-

Support reliant


-

Item dependant


-

Abilities become less valuable due to DPS


-

Ultimate can be blocked by Tanks


-

Vulnerability

Caitlyn is a really strong ADC, but she does have some cons that we need to get to know about. The things about CC & Lock Downs, is what Caitlyn fears the most, because she's so squishy and can't really do anything to avoid getting killed when having CC on her. That's also why she hates assassins, because she most likely won't be able to do anything. And therefore she's support reliant, because a support would make her able to do more things freely. Due to her high DPS, that outdamages her abilites, they become less usable.

You get this if you're really ahead and if you have a really good team, who can keep you alive, even in the most intense situations. With this item you can rotate quicker, and with your longe range you can also get that last shot in, because you're fast with the extra percentage of movementspeed it gives you. And it also is overall better in terms of battlestats, when it comes to teamfights.
If you don't really have faith in your support, you wanna get this item as the last one, instead of Phantom Dancer and
also if you're new to Caitlyn, you wanna get this item. And it also really great, if they do have a lot of assassins, because they will laser you, and you won't be able to carry the game as the ADC, without it. And from there, your team also have the time to get to you, and possible safe you from doom.

Berserker's Greaves >

ATTACK SPEED


These boots is your 98% boots to go. What I mean here, is that these are really efficient on Caitlyn, because of the extra attackspeed it gives to you, which is really broken and makes Caitlyn's DPS much better, compared to other boots. With the attack speed given, it also makes it much easier for you to last hit minions, and CS is really important, and with the most important thing, which is objectives like Towers, we are more likely to win the game, destroying those things. Poking also becomes much easier.

Ninja Tabi >

ARMOR


Ninja Tabi is also an option on Caitlyn, but it's mostly if they have a lot of assassins, which is most unlikely. Therefore you wanna go Berseker's Greaves 90% of the time, and that's due to the boots being so much better, but ! If they do have more than 1 assassin, you wanna grab these boots, despite the lower attack speed. And if they only have one assassin, like a super fed Talon, then get these boots as well.

| | |
| --- | --- |
| | HEAL: These are standard summoner spell to take on AD Carries, and that is because you can save yourself and your support from danger, it is also really great to use, if you want to bait. And if you don't have this, enemy jungle will camp you to oblivion. |

| | |
| --- | --- |
| | CLEANSE: If they have a lot of CC, you wanna get this real quick, an example would be a Lissandra Ultimate, and a second example would be vs Zyra. You really don't wanna get entangled. + Thresh. / But even if they have Thresh, you still wanna go Heal, but if their whole team is full of dangerous CC, then get this. Only then. 👁‍🗨 Otherwise take Heal 98% of the time. 👁‍🗨 |

| | |
| --- | --- |
| | TELEPORT: If you really want to go quick back into lane, and you're smurfing in low elo. Don't really pick this, you should stick with Heal, but if you do want to smurf and know you can destroy without Heal, feel free to use Teleport. |

Overheal if you have a support who heals you, then overheal is actually better than triumph, and that is because you gain so much more from it, also with our bloodthirster we still get a tiny percentage from that, as an overheal. Fact is, if you have a healing support like Soraka, you get 300% more in overheal, and only 40% from selfhealing through lifesteal, that means - it's not worth without a support who heals you.

Triumph why not Triumph? Why Overheal? Well you do wanna take Triumph most of the time, if you have a support who can't heal you with abilities, then it's obviously better to take Triumph, because of the possible teamfight carry from healing and the extra gold to snowball it.

Fleet Footwork is the best Keystone you can choose on Caitlyn, and that is because of the movementspeed burst it gives you, making you a threat combined with the extremely dangerous range that she have, as a natural born snipergod.

| | | | |
| --- | --- | --- | --- |
| | | | We want to max out Ace in the Hole which is pretty obivous, because of how we wanna max out our ultimate most of the time, and it's also her "Kill Secured" or "You can't escape" ability, with an enormous damage output. You wanna max Q now, and is because of the poke. It's a great ability to poke away the enemy, and it also helps you to push your lane. Then you wanna max W, and that is because of how great that ability is at zoning and delivering some CC, if they are getting caught, which makes you able to deal a lot of extra damage, you wanna max E as the last one, because it's damage doesn't scale that well, compared to the other abilities. |