Twitch Build Guide by Guest

How to play jungle Twitch
x
Did this guide help you? If so please give them a vote or leave a comment.
You can even win prizes by doing so!
I liked this Guide

I didn't like this Guide



Commenting is required to vote!

Thank You!
Your votes and comments encourage our guide authors to continue
creating helpful guides for the League of Legends community.
Runes:
Lethal tempo
Precision
Lethal Tempo
Triumph
Legend: Alacrity
Coup de Grace
Domination
Eyeball Collection
Ultimate Hunter
Bonus:
+10% Attack Speed
+9 Adaptive (5.4 AD or 9 AP)
+6 Armor

Spells:
Standard
Challenging Smite
Flash
Ability Order
Standard Skill order R > E > Q > W
Deadly Venom
(PASSIVE)
Twitch Passive Ability
Threats & Synergies
Threats
Synergies
Extreme
Major
Even
Minor
Tiny
Show All
Extreme Threats
Ideal Synergies
Rek'Sai
Can see you in stealth when she's underground and is overall the biggest counter.
Lulu
Do I need to type here?
Synergies
Lulu
Do I need to type here?
Champion Build Guide
What are the pro's and con's of Twitch?
Positives
Amazing Hypercarry
Alot of fights early (alot of fun)
Jungle is a more fun role than ADC (for me)
Great teamfight
Stealth champion
Negatives
Weak early
Squishy
Dodgeable ultimate
Weak jungler
sucks at clearing
hard to learn
basically an OTP champ in the jungle
Needs good game knowledge and jungle tracking to be good
Can int your teams teamcomp
Overall Twitch is a champ that you need to put alot of games on to be able to pilot him effectively. This is due to the fact that a single positioning mistake can autolose you the game. Also, if you lose early it is extremely hard to comeback into the game.
Item guide for the 'Generic good items section'
Wits - Good item, gives everything that you can want but it has a terrible buildpath and is alot worse compared to noonquiver (broken af component) items but it is only slightly worse compared to kraken damage wise but it gives a better 2 item spike with runaans if you think you will be teamfighting.

kraken - good item with single target dps. This is a pure attack focused item granting no utility like galeforce or no survivability as with shieldbow.

Shieldbow - More defensive mythic with good stats that gives a shield when brought below a certain health. Great into assassins and other dive comps where you will have a hitman trying to kill you 24/7.

Galeforce - Good mythic which allows a dash which can either be pretty illegal or useless depending on how you use it. This item also provides an execute which is useful to finish off enemies.

Titanic to frostfire - Explaining in the 98Tek build section (watch WackaFlcka on YouTube)

Runaans - Amazing synergy with twitch allows almost a 90* shooting angle on it with your ultimate (if you shoot a target in front of you runaans can almost shoot 90* to the left and right of that target to hit another target during R) and also has massive synergy with any onhit items in twitch's kit.

Boots - Zerkers are amazing but greedy! Don't be afraid to take ninja tabi's (Steelcaps for newer players) into stuff like Rengar as it will drastically reduce his damage to you. Same with merc treads, just look at the teamcomps and decide what you need in that exact situation.

Phantom dancer - Only time I think this is useful is perhaps when a game goes to the 4000th minute and you decide to replace boots with this item (only available if you use a lethal tempo runepage to not overcap on AS).

Hexdrinker - This item is great vs burst magic damage and can save your life if you are facing it. However the passive doesn't work with other lifeline passive's such as shieldbow or steraks.

Elixir - Buy it at full build (obviously) or if you need to win a fight (for example a game deciding fight)

Farsight ward / Blue trinket - Buy every game at level 9

BOTRK - decent item but overall outclassed by wits end

Guinsoos - bait item

GA - Ok item but normally if you die the resurrect will land you surrounded by 5 enemies.

Mercurial scimitar - ok item but if you really need a to remove a debuff either beg the support for Mikael's Crucible or buy quicksilver sash. KEEP IN MIND this takes gold away from better items and for alot of cc you can wait it out before opening.

Mortal reminder - 2500 gold for an item that gives alot less stats than other items. Ask someone else to buy grievous wounds such as thornmail or Chemtech Putrifier.

Dark seal- GOOD ITEM if you go either ad or ap it is pretty cheap and allows kills to directly transition into increased power for you. However, these can be lost giving this item a risk vs reward mechanic, but it is still a good item to hold onto as you will pick up kills throughout the game and it can always be sold later on.
Quite simply, play.
I am not joking, if you play the game and engage your brain you will improve.
Don't autopilot, think why you do things. Hell, even in the loading screen thing who I want to gank and why. Think what the enemy jungle might do, where he will start, if he will invade/countergank.
Apart from playing I can recommend watching replays or streams.
I would recommend watching these below.
https://www.twitch.tv/endiadc
(Challenger NA Twitch ADC player he barely streams however)
https://www.twitch.tv/scoutv9
(Master tier NA ADC Twitch player goes dirk alot so good to learn that)
https://www.twitch.tv/naclreformed
(Master tier NA Twitch ADC player but behaves like an ape sometimes)
https://www.twitch.tv/wackaflcka
(Master Tier ADC - Inventor of 98Tek, one of the best Twitch's EUW)
https://www.twitch.tv/graczunia
(Dedicated JG OTP EUNE D1 Peaker good streams like old 2019 Ratirl kinda)
https://www.twitch.tv/sinerias
(YI OTP on EUW and the only one in challenger. Amazing guy and very informative even though he plays YI he talks about macro alot and gives great tips to players. Furthermore, he was the best funneler in EUW and you can probably learn to funnel with Twitch Lulu better if you catch him doing a stream like this)
https://www.twitch.tv/deantasanto
(master tier ADC on NA plays Twitch and other champs but enjoys Tiamat after runaans so watch for that. Also really nice guy and posts in the R/Twitchmains discord alot with damage calculations for all builds)
https://www.twitch.tv/kingsnoopy64
(multiseason GM Twitch JG in Korea, I think he dropped quite alot though and he rarely streams as of posting this guide.)
https://www.twitch.tv/toybeal
(yet to stream but will debut soon)
And Finally
https://www.twitch.tv/ratirl
(Really insane Twitch, doesn't try as much as he used to and relaxes on stream. Personally, I don't watch him and instead watch a youtube channel called lolbeast which has uploaded a lot of his streams from 2019 which you can watch to either nostalgia or to learn how he smurfed and carried games. Furthermore, Watch his coaching on that Twitch JG he tells some useful tips that a beginner wouldn't do and idk maybe it expands your mind.)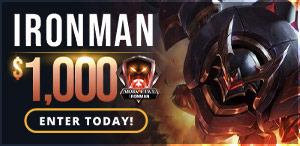 How to play jungle Twitch