Renekton Build Guide by fameous
Not Updated For Current Season
This guide has not yet been updated for the current season. Please keep this in mind while reading. You can see the most recently updated guides on the browse guides page.

x

Did this guide help you? If so please give them a vote or leave a comment.
You can even win prizes by doing so!
I liked this Guide

I didn't like this Guide



Commenting is required to vote!

Thank You!
Your votes and comments encourage our guide authors to continue
creating helpful guides for the League of Legends community.

Ranked #26 in
Top Lane
Ability Sequence

2
4
5
8
9

1
7
10
11
13

3
14
15
16
17

6
12
18

Not Updated For Current Season
The masteries shown here are not yet updated for the current season, the guide author needs to set up the new masteries. As such, they will be different than the masteries you see in-game.
Masteries

INTRODUCTION
DON'T RATE/COMMENT UNTIL YOU READ IT ALL
Immortal Renekton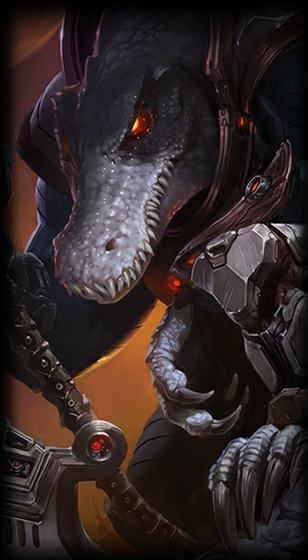 This is a guide on how to build the best Renekton possible. In my opinion, Renekton should be the first one in a battle and the last one out. Basically if played right and with a certain degree of skill. You will not die. EVER.
Pros / Cons
Pros:
Amazing Survivability ( HIGH HP, ARMOR & MAGIC RESISTANCE )
Skill Spam ( VERY HIGH COOL DOWN REDUCTION )
Carry The Team On Your Scales ( POWERFUL IN TEAM FIGHTS & SOLO )
Extremely Hard To Counter ( FEW WEAKNESSES )
Powerful Ultimate ( WORKS GREAT WITH SUN-FIRE CAPE )
Cons:
Attack Damage ( A little low but it doesn't matter cause we can spam skills until tomorrow! )
No Tenacity ( Cleanse my friend, cleanse )

ITEM EXPLANATION
Tools of Destruction

First things first.

Dorans Shield
Our old pal Doran made us a great little shield to start our adventure so we'll pick up a Dorans Shield to begin with.

Ionian Boots of Ludicity
No idea what "Inonian" or "Ludicity" really mean...but hey it gives us +2 speed and a great CD reduction. We'll grab a pair of these bad boys next.

The Brutalizer
Since Renekton is mainly a giant buff crocodile with blades. This item just seems to fit him. This will boost our damage output and survivability a bit until we can build it into a Youmuu's Ghostblade. More CD Reduction, some damage and some armor!

Warmogs Armor
Once you fit yourself with one of these baby's the fun really begins. Our main source of HP and HP regeneration. It will keep us alive so we can farm up our last few items! HP = WIN

Youmuu's Ghostblade
Remember our buddy The Brutalizer? Yeah, hes about to get an upgrade. This further increase the damage, armor and CD reduction we got early and adds some CC ( critical chance ) and armor penetration! Also a special active ability that can be used as a mini ghost walk!

Atma's Impaler
Did someone say DAMAGE? This takes 2% of our max HP and throws it straight to our AD. With the Warmogs Armor we had tailored for us early, this gives us a great boost. Not to mention MORE armor and CC. Now we can really kick some summoner a$$!

Sunfire Cape
This shiny new accessory works just as awesome as it looks! Adds a good chunk of HP and armor. Plus a great passive continuously deals 35 magic damage to nearby enemies! A helpful addition to our ultimate skill which does the same thing.

SELL DORANS SHIELD
Thank our good friend Doran for letting use his shield but we are not in need of it's services any longer. Make sure when you sell this that you have enough to pick up a Phage as it will be a key component in this alligators final item!

Frozen Mallet
Once you have this icy monster in your grasp you will be unstoppable! Gives us even more HP as well as damage. However, the real bonus is the 40% slow for 2 seconds on melee attacks. That's right, no one will be running from this renegade reptile any longer.

TOOL TIPS
Before you purchase Frozen Mallet don't be afraid to trigger Youmuu's Ghostblade's active ability. This will give you a slight edge in chasing down opponents for the kill or even running from them when the situation calls for it. Remember it can be used defensively AND offensively!

SUMMONER SKILLS
Exhaust Best skill for Renekton (or any other champion for that matter) Can be used defensively or offensively. Always use this to snag a kill or flee from battle.

Cleanse Another amazing pick. If you happened to get stunned, snared, slowed, silenced or etc. This will get the job done. Simply cleanse out and continue to hack 'n' slash your way to the enemy Nexus.

Don't get any other skills, trust me. Just don't.

MORTAL TO IMMORTAL
LANNING/JUNGLE/FARMING/TEAMWORK
This is what you need to know and how you need to do it...
LANE PHASE
What do you do?
If your playing
Twisted Treeline
: Ask to solo top since you want to maximize your gold you need to make sure you can last hit as many creeps as possible. If you have a teammate with you this is very difficult. Also, levels. You want to be a higher level then your opponents when you decide to come down to gank the bottom lane
If your playing
Summoners Rift
: Ask to solo bot / top for the same reasons above. If you can't get a lane to yourself try to lane with a support or caster champion. EX: (Karma/Ryze)
WHEN AND WHERE
Level 1-5 = Don't try to go for the kill. If the opportunity comes by all means take it. Killing, however, is not top priority. Try to last hit all the minions you can while remaining alive. Collect as much gold as you can.
Level 6-12 = Spend that hard earned cash on your items. You still want to be killing minions and getting gold but this comes second to ganking. A gank is a surprise strategic attacked specially designed to get kills, make money and open a lane up for pushing. Use your mini-map, ping, and chat log to coordinate ganks. Communication with your team is key.
Level 12-18 = By this time you should have quite a few kills under your belt and working your way to completing your item build. Once you initiate a gank, ( YES, YOU! ) continue through the lane and take out enemy turrets. This is called pushing. You want to gank as much as you can so you can make your way to the enemy Nexus without fear of being attacked.
JUNGLE POWER
What do you do?
You may think this section was going to explain how to jungle as Renekton. WRONG!
This section is purely for buffs and ganking.
BUFFS
Try to get as many as you can as often as you can. This will optimize your kill count and farming abilities. Nuff said...
Order of Importance:
Twisted Treeline
Dragon
>
Lizard
>
Other
Summoners Rift
Baron
>
Red
>
Blue
>
Other
HOW BUFFS EFFECT GANKS
As stated above the ganking phase starts at level 6. Be sure your team picks up the
red lizard buff
/
blue golem buff
to boost your chances of ganking success.
TT
At level 10-12 your team should head for the
dragon buff
.
SR
At level 14-16 your team should head for the
baron buff
.
FARMING
A quick note on farming. Last hit as many as you can as often as you can. When waiting for ganks kill neutral creeps and get buffs. Remember Buffs = Ganking success in most cases.
TEAMWORK
Teamwork is crucial. Your attitude will affect the outcome of the game more then how good you are. Never trash talk your own team. You need to all be in sync to carry out good ganks. You need good ganks to be able to push. You need to be able to push to be able to win. Get it? Teamwork is important.

CONCLUSION
I hope you enjoyed reading my guide. In my opinion, there is nothing worse then reading something that's boring so I tried to make it as interesting as possible. Any feedback is appreciated. Rock on LoL :)!