This build has been archived and is for historical display only
This build has been archived by the author. They are no longer supporting nor updating this build and it may have become outdated. As such, voting and commenting have been disabled and it no longer appears in regular search results.
We recommend you take a look at this author's other builds.
x
Not Updated For Current Season
This guide has not yet been updated for the current season. Please keep this in mind while reading. You can see the most recently updated guides on the browse guides page
x
Rules For Junglers
By DriveThruGanks | Updated on

November 8, 2012
x

Did this guide help you? If so please give them a vote or leave a comment.
You can even win prizes by doing so!
I liked this Guide

I didn't like this Guide



Commenting is required to vote!

Thank You!
Your votes and comments encourage our guide authors to continue
creating helpful guides for the League of Legends community.
Hello there, I'm
DriveThruGanks
, and this is my very first guide on MobaFire. I've been playing League of Legends for about a year now, and while I'm certainly no MLG pro, I wanted to put a few things out there for anyone thinking of jungling in game. Don't hesitate to tell me where I'm wrong, give suggestions, or offer information - I'm always willing to learn and I hope you are too!
Let's get to it.
By now you must be saying, "DriveThru, get to the point already! How do I gank well?" The elements of a good gank are thus;
Is a teammate nearby to help secure the gank?
Are they close to a friendly turret?
Are they warded/are you ganking from an unwarded position?
Do you have enough health (and possibly the right buffs) to make the gank work?
There are a few other important things - positioning, like if you're ganking a [Vayne] and you put yourself between her and a wall, setting yourself up to be stunned so she can get away - but the most important thing, that many people don't realize, is this:
You or a teammate don't need to get a kill for the gank to be successful.
Did they pop both summoner spells in a panick? Better yet, did their lane partner do so as well? Did you force them to go back and give the laner you were assisting time to free farm? Did neither you or a teammate die?
If the answer to any of these is 'Yes', then your gank was successful. Remember that.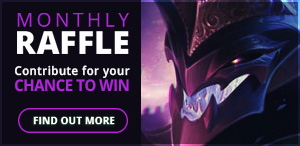 Rules For Junglers