Dr. Mundo Build Guide by WildeBob

[S12] WILDEBOBS INSANE SMURF 1v9 DR MUNDO JUNGLE GUIDE
x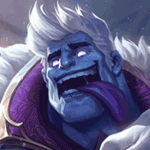 Did this guide help you? If so please give them a vote or leave a comment.
You can even win prizes by doing so!
I liked this Guide

I didn't like this Guide



Commenting is required to vote!

Thank You!
Your votes and comments encourage our guide authors to continue
creating helpful guides for the League of Legends community.
Runes:
STANDARD STEVE RUNES
Precision
Fleet Footwork
Triumph
Legend: Tenacity
Last Stand
Inspiration
Magical Footwear
Approach Velocity
Bonus:
+10% Attack Speed
+9 Adaptive (5.4 AD or 9 AP)
+6 Armor

Spells:
STANDARD DANDARD SUMMS
Flash
Smite
Recommended Items
Ability Order
IF U START RED/BLUE BUFF
Goes Where He Pleases
(PASSIVE)
Dr. Mundo Passive Ability
Threats & Synergies
Threats
Synergies
Extreme
Major
Even
Minor
Tiny
Show All
Extreme Threats
Ideal Synergies
Vayne
YOU HAVE NO COUNTERPLAY TO THIS, JUST HOPE UR TEAM CAN KILL HER, IF U DONT THINK UR TEAM CAN THEN DODGE
Zilean
REALLY GOOD BTW HE SPEEDS YOU UP AND MAKES U NOT DIE WITH ULT, GIGA BROKEN DUO STRAT BTW
Synergies
Zilean
REALLY GOOD BTW HE SPEEDS YOU UP AND MAKES U NOT DIE WITH ULT, GIGA BROKEN DUO STRAT BTW
Champion Build Guide
THE SPEED IN WHICH YOU CLEAR IS VITAL FOR MUNDO. TO CLEAR FAST YOU ESSENTIALLY NEED TO DO 2 THINGS. STAY ON LOW HP TO GET HIGHER DAMAGE FROM "E" BUT MAKE SURE TO PATH CORRECTLY TO AVOID INVADES, AND ALSO TO USE "E" CORRECTLY WHILE CLEARING CAMPS. FOR EXAMPLE, ON RAPTORS YOU SHOULD AIM TO GET ALL THE RAPTORS ONTO LOW HP SO THAT WHILE WALKING AWAY FROM THE CAMP, YOU PRESS E ON ONE OF THE RAPTORS AND IT GETS PUSHED BACK AND KILLS THE REST OF THE CAMP. HOWEVER, THIS IS RELATIVELY HARD TO DO CONSISTENTLY EVERY GAME.
FULL CLEAR:
[FULL CLEARING IS BEST FOR MUNDO NOW AFTER 11.14 CHANGES]
START WITH BOTLANE LEASH
(FOR EXAMPLE RED BUFF) -> KRUGS -> RAPTORS -> WOLVES -> BLUE AND GROMP CAN BE KILLED AT THE SAME TIME -> SCUTTLE
DO THE SCUTTLE AT YOUR SIDE OF THE MAP IF YOU THINK YOU CAN 1V1 ENEMY JUNGLE OR YOUR LANERS HAVE PRIO TO MOVE TO YOU. MUNDO CAN HONESTLY 1V1 ALMOST EVERY JUNGLER IN THE GAME AT SCUTTLE. YOU WILL KNOW WHO YOU CAN AND CANNOT FIGHT THE MORE YOU PLAY MUNDO.
5 CAMP:
(IF YOU WANT TO FIGHT ENEMY JUNGLER ASAP AT SCUTTLE)
START WITH BOTLANE LEASH
(IF REDSIDE) RED -> RAPTORS -> WOLVES -> BLUE -> GROMP -> CONTEST BLUESIDE SCUTTLE
(IF BLUESIDE) BLUE -> GROMP -> WOLVES -> RAPTORS -> RED -> CONTEST REDSIDE SCUTTLE.
INVADE:
IF YOU WANT TO INVADE, IF THE ENEMY JUNGLE IS WEAK EARLY/HAS UNHEALTHY CLEARS. YOU CAN START THE OPPOSITE SIDE THAT THEY START WHICH YOU CAN SORT OF GUESS AT THE START OF THE GAME DEPENDING ON THEIR CHAMPION AND WHETHER OR NOT THEY NEED A BOTLANE LEASH.
BLUE -> WOLVES -> GROMP -> ENEMY RED BUFF
RED -> KRUGS -> RAPTORS -> ENEMY BLUE BUFF
HOW TO DEAL WITH BEING INVADED
IF YOU THINK THE ENEMY JUNGLE WILL INVADE YOU, FIRST PREDICT WHICH SIDE THEY WILL INVADE. MANY JUNGLERS TO THEIR OWN REDSIDE INTO AN INVADE SO YOU CAN PREDICT YOUR BLUESIDE WILL BE THE ONE GETTING INVADED HOWEVER IT IS STILL POSSIBLE THEY WILL INVADE YOUR RESIDE. BASICALLY, YOU WANT TO START ON WHATEVER SIDE YOU THINK YOU WILL BE INVADED ON BECAUSE BY THE TIME THYE INVADE YOU WOULD HAVE CLEARED AND MOVED ON. THIS IS ALSO WHEN YOU SHOULD DO A 5 CAMP CLEAR (ONLY CLEAR 2 CAMPS FROM THE SIDE YOU STARTED) SO YOU WILL NOT STILL BE ON THAT SIDE WHEN THEY INVADE.

ANOTHER OPTION IS TO VERTICLE JUNGLE WHICH IS ESSENTIALLY JUST JUNGLING IN ONE OF YOUR JUNGLES AND ONE OF THEIRS AND ITS VERTICLE AS THE NAME WOULD SUGGEST. NORMAL JUNGLING IS HORIZONTAL JUNGLING.
WHEN PLAYING MUNDO, YOU REALLY SHOULD NOT TRY TO FORCE A GANK, ONLY GANK WHEN ITS REALLY EASY TO PULL OFF. OTHERWISE, ITS BEST TO JUST FARM DESPITE WHAT YOUR TEAMMATES SAY ( WHO , BY THE WAY, WILL FOR SURE BE FLAMING YOU FOR NOT GANKING BUT THEY DONT UNDERSTAND HOW PLAYING MUNDO WORKS OR HOW JUNGLE WORKS).
COUNTERGANKING:
THE MOST IMPORTANT THING ABOUT GANKING ON MUNDO IS TO COUNTER GANK THE ENEMY JUNGLER BECAUSE IN MOST CASES YOU OUTSCALE THE ENEMY JUNGLE AND YOU ESSENTIALLY JUST NEED TO MINIMIZE THE AMOUNT OF IMPACT THEY WILL HAVE RATHER THAN CREATING AN IMPACT YOURSELF.
RUN THEM DOWN AND GO ON KILLING SPREE. MUNDO SHOULD TRY TO GAIN LEVEL AND GOLD ADVANTAGE OVER ENEMY TEAM BY POWER FARMING. TAXING WAVES FROM LANERS ARE LITERALLY OP ON MUNDO BECAUSE YOU GAIN SUCH AN ADVANTAGE. YOU SHOULD AIM TO BE THE HIGHEST LEVEL IN THE GAME. IN THIS CASE, YOU CAN EASILY RUN DOWN ENEMY BACKLINE IN TEAMFIGHTS AND RUN THROUGH ENEMY CC. HOWEVER IF ENEMY STRONG THEN FOCUS ON KILLING THEIR FRONTLINE WITH YOUR TEAM THEN KILL BACKLINE LATER.
IF YOU ARENT FED AND FEEL USELESS, BUY GARGOYLES STONE PLATE AND JUST TANK FOR YOUR TEAM. GARGOYLES IS REALLY OP SPIKE ON MUNDO FOR 4TH OR 5TH ITEM BECAUSE YOU BECOME SO TANKY AND CAN HEAL FOR FREE WITH ULT IF YOU STONEPLATE AS THEY CANT BURST YOU DOWN BECAUSE OF HUGE SHIELD.

LATE LATE GAME, PERMA GROUP WITH TEAM AND EITHER PLAY TO ENGAGE/DIVE ENEMY BACKLINE OR PEEL AND PLAY SLOW AND KITING STYLE. IT ALL DEPENDS ON ENEMY COMP AND YOUR COMP, IF YOUR BACKLINE IS VERY WEAK IN PEELING AND ENEMY HAVE GOOD BACKLINE DIVE THEN ITS PROBABLY BETTER TO PEEL FOR YOUR TEAM IN THAT SCENARIO BECAUSE MUNDO CANNOT REALLY 1V5 LATEGAME EVER BECAUSE ENEMY TEAM WILL DEAL TOO MUCH DAMAGE AND HAVE TOO MUCH SUSTAIN/KITING AT THAT POINT. HOWEVER IT CAN BE GOOD SOMETIMES TO GO AFTER ENEMY BACKLINE IF YOU JUST NEED TO SOAK DAMAGE AND DISRUPT ENEMY TEAM SO YOUR TEAMMATES CAN PLAY THE FIGHTS A BIT EASIER BUT THIS ONLY REALLY WORKS IF ENEMY BACKLINE HAS LOW PEEL
HONESTLY, MUNDO JUNGLE IS IN A BAD SPOT RIGHT NOW AND THERE ARE SIMPLY BETTER JUNGLERS TO PLAY AND THE ONLY REAL REASON TO PLAY MUNDO RIGHT NOW IS IF YOU ENJOY HIM. THERE IS STILL ALOT OF RESEARCH TO BE DONE ABOUT THE NEW MUNDO.
[S12] WILDEBOBS INSANE SMURF 1v9 DR MUNDO JUNGLE GUIDE