League of Legends: RTS Noob Plays League Ep. 6 (The Noob uses Twitch for Crowd Control)

Report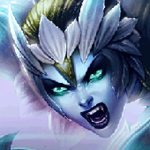 Submitted By:
ZeusTheKiller
Message
Profile
Submit a Video
Back to All Videos
In this game of League of Legends i go as Twitch i go on to help my team secure victory in a Summoners Rift .

As always if you have enjoyed please subscribe.
New Comment
You need to log in before commenting.