Misterfirstblood - Platin ADC Montage

Report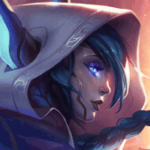 Submitted By:
misterfirstblood
Message
Profile
Submit a Video
Back to All Videos
Check out my newest Video!
Im ADC Main and tried to edit some of my plays, added some Music and uploaded it.
Thank you guys for 250 Youtube Subs.
Greetings from germany
misterfirstblood
New Comment
You need to log in before commenting.