What is ARAB?
ARAB is a game mode for Dominion. To play it, you have to make/join a custom game, where the game mode is All Random. Once you have gathered enough players, you can start the game after which everyone will be assigned a random champion that they own or is free to play. After a brief time, during which you can set your runes, masteries and skin the game will start.

If you were looking for ARAB in Summoner's Rift, please refer to

ARAM and replace mid lane with bot lane.
Rules for ARAB.
There is a variety of rules that players will have to live up to.

1. Entering any brush is strictly disallowed! You will have to stay withing the following borders: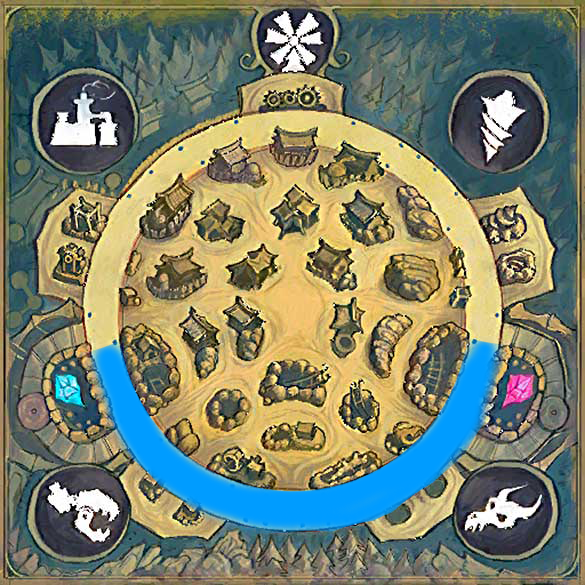 2. It is forbidden to buy any of the following items:

Guardian Angel.
3. It is not allowed to recall.
4. You can only buy items if you died to an enemy champion. If you died to a minion or a turret, you are NOT allowed to buy anything.
5. It is not allowed to take any of the following summoner spells:

Garrison,

Promote,

Revive.
6. You are allowed to WALK back to your base if the enemy has captured both the Boneyard and the Quarry (the capture points in the bot lane).
7. You can take the health shrines halfway through the lane, and below the Boneyard and the Quarry.
8. You can not walk over any speed shrines or capture the Storm Shield.
Quick Comment
You need to log in before commenting.
[-] Collapse All Comments
Sort Comments By