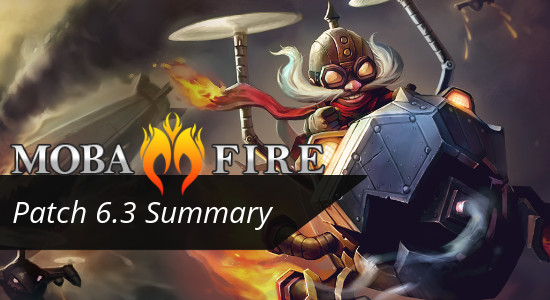 ---
Hello and welcome to the MOBAFire Patch Summary - 6.3!
Patch 6.3 marks the beginning of Riot's work on balancing AD assassins as a class instead of just on a champion-by-champion basis. A new assassin item,

Duskblade of Draktharr
, is the first step towards creating unique itemization for assassins that deal physical damage in burst.
Apart from that, a lot of items have been adjusted i…
read more