MOBAFire Community Center

Keep up on the latest happenings in and around MOBAFire
Visit The Forums
Build Guides
COMMUNITY BLOGS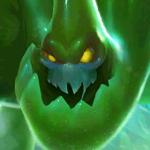 What I do
---
By: Spyder6199February 17, 2017
Growing up, music has been the biggest part of my life. I feel like it touches everyone on a personal level. You can never tell for certain if someone is lying to you, or if they are who they say...
+Read More

I bet its pretty easy to...
---
By: FatelBladeFebruary 17, 2017
I was just thinking, I live in a college town and its probably REALLY easy to get access to any type of drug or alcohol. The US government's war on drugs is not going pretty well.
+Read More
NEW & UNANSWERED QUESTIONS