Yasuo Build Guide by xdeLi

Commend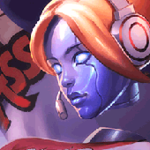 Ability Sequence

1
9
10
12
13

3
14
15
17
18

2
4
5
7
8

6
11
16

Threats to Yasuo with this build
Threat

Show all
Threat
Champion
Notes

1

Brand
Its easy. You outplay almost all champs with this build.
Info's:
Hi im basically a Yasuo main in Bronze 2 on EUW.
I just got him Mastery 6 because he gets banned too often in Draft Pick.
Here is my Lifesteal build for him, it gives about 400 AD, 1.72 AS, 100% Crit and 47% Lifesteal.
If you want to add me on EUW my name there is xdeLi.
Hope you enjoyed it!