General Guide by Smallfry231
Not Updated For Current Season
This guide has not yet been updated for the current season. Please keep this in mind while reading. You can see the most recently updated guides on the browse guides page.

Commend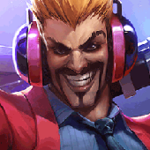 Items
I like to build early damage with fizz to get that early advantage and minion count.
Depending on the champion you are versing, Ad, Ap, etc. I would build either Frozen Heart, for Armor and manna (You can't go wrong either way with this item due to the manna and CD boost, making it a good early game item despite the AP of your opponent) Spirit Visage is a great item early mid or late game. It gives a good boost of health, magic resist and Cooldown Reduction.
I always build Black Cleaver, but Trinity Force is a great item to build in it's stead if you feel you would prefer that.