Renekton Build Guide by Wreckingbell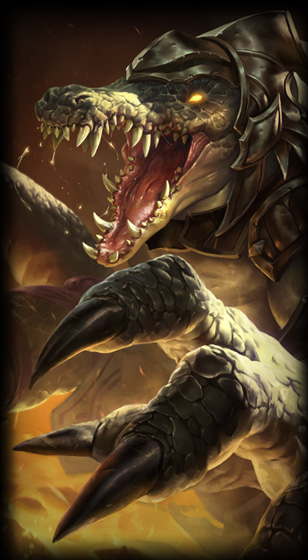 Recommended Runes
Ability Sequence

2
9
10
12
13

1
4
5
7
8

3
14
15
17
18

6
11
16

Mastery Tree Is Outdated
WARNING: These masteries are still using the old tree and have not been updated to the new tree by the guide author. As such, they will be different than the masteries you see in-game.
Masteries
Renekton AD build, 550 prox ad if getting fully build.

This Renekton AD build is made for great earlygame damage output, because lvling rutheless/maxing it first.
Rutheless should be used mostly when over 50 fury for the damage upgrade/buff and the 1.5 second stun.
My renekton build doesn't have that much life, which means he can easiely be brought down if ganked, but against some1 1v1 or not focused in a teamfight, that is where he makes his strong apperearence, by tearing the enemy team apart 1 by 1.

For summoner abilities i recommend flash and exhaust, flash for the oppotunity of getting out of hard situations and ganks and popping rutheless predator and jumping in for a kill.
The exhaust for slow and less damage dealt against you.

Masteries are set for maximal damage ad damage output, and the utility for less death time if necesary and more movement speed for getting kills or escape enemy ganks.

Depending on the farm aquired in the lane i suggest u switch a little around the time of the infinity edge purchase.
I usually buy it early, because i go critical damage runes and items.
It makes a great damage output, note that 120 of the damage is not counted in his lvl 18 overall damage because of bloodthirsters missing pugs, u will have prox: 550 damage in lvl 18 fully build.
Reminder: Rutheless predetor should mostly only be used if u have more then 50 fury because of its greater effect when buffed, mark yourself that it has alot bigger damage output.
Scheduled Tournaments
Drop-in Games