Yorick Build Guide by Man of God2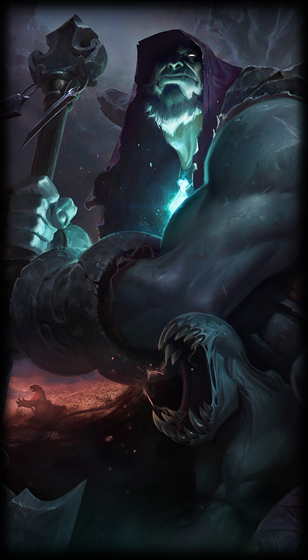 Recommended Runes
Ability Sequence

4
14
15
17
18

2
8
10
12
13

1
3
5
7
9

6
11
16

Mastery Tree Is Outdated
WARNING: These masteries are still using the old tree and have not been updated to the new tree by the guide author. As such, they will be different than the masteries you see in-game.
Masteries

Laning
You are a top champion, do not bother going to any other lanes.

Focus on getting your farm till you have enough to get your tear. Once back in lane literally just spam all you ghouls on the enemy to keep him from getting farm and you will win the lane. Easy right? not exactly. Yorick will push his lane naturally so he is very open for being ganked. Remember to ward up your side to avoid that from happening. Also while spamming ghouls its easy to miss farm, again you do not want that to happen so focus on your farm as well.

Mid-Late game
For your 6th item you have a few options, here they are. Trinity force, atma's impaler, force of nature, or guardians angel. Choose depending on the enemy you are facing. Trinity for more damage and sustain. Atmas for more armor and damage, Force of nature if your enemy is heavy ap, or GA for the times you need a little of both and you are dying to much or want to avoid dying.

Af for mid-late game stay with your team ult your carry when they are about to die or if you want to use the ghost to have extra damage.
Scheduled Tournaments
Drop-in Games