Rek'Sai Build Guide by sormx

Commend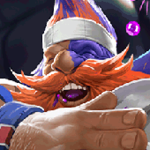 Cheat Sheet
Rek'Sai -- Queen of the Xer'Sa
Rek'Sai Build
Ability Sequence

1
4
5
7
9

2
8
14
15
17
18

3
10
12
13

6
11
16

Not Updated For Current Season
The masteries shown here are not yet updated for the current season, the guide author needs to set up the new masteries. As such, they will be different than the masteries you see in-game.
Masteries
Threats to Rek'Sai with this build
Threat




Show all
Threat
Champion
Notes

2

Shaco
Be aware of an early invade. If your team does not feed him hard in the first minutes you will make him useless for the rest of the game thanks to your Passive.

2

Rengar
Powerspikes at level 6. Get your lanes ahead before he gets his strong Level 6 ganks of because your early ganks are a lot more useful. If he engages you anytime in the game and none of you is way more fed than the other, keep fighting as your DPS is way higher than his. He should never be able to one shot you.

Who am I
Hi,

I am currently ranked Silver IV in Soloqueue and carried myself out of Bronze maining Rek'Sai.
I have played hundreds of games on her and maintained a 60% Winrate in Ranked Games.

Recently I stopped playing her since she is weak in the current meta due to recent nerfs and stronger Junglers rised.


--- This Guide is still under construction ---

Pros&Cons
Pros
Strong early game ganks
Very versatile
Strong kit thanks to her burrow/unborrow
Tunnels and Ultimate give u strong mobility
Provides medium CC for your team and strong engages combined with

Flash
Very nice Passive for scouting
Scales well with AD

Cons
Can be locked down with CC easily.
You have to rely on your team when ganking aggressively
Can't stick to targets.
Kiteable
Your vision is limited when burrowed
Falls off late game

Items
Rek'Sai is very versatile but your Item build has to match your playstyle.

The best Jungle Item on Rek'Sai is

Stalker's Blade. The

Skirmisher's Sabre is the stronger fighting option on many junglers, but

Stalker's Blade gives Rek'Sai the possibility to stay close to her enemies. She has no real gap closer on her own while she relies on landing her W

Burrow / Unburrow well.

For Jungle Enchantments there are two possible choices you can make:


Stalker's Blade - Warrior or

Stalker's Blade - Cinderhulk

I do not recommend building
Stalker's Blade - Devourer on Rek'Sai for two reasons:
1. Rek'Sai scales well with raw Attack Damage. Especially her E

Furious Bite scales with AD. Notice, that this will deal true damage when you have 100 Fury.

2. Farming up
Stalker's Blade - Devourer would waste Rek'Sai's strong early game.


Now you will choose between the remaining two Enchantments depending on your team composition and your enemie's team.
Pick

Stalker's Blade - Cinderhulk if your team has a lot of damage and/or needs a tank.

Notice there is a very strong synergy currently between

Stalker's Blade - Cinderhulk and the

The Black Cleaver which is a core Item on Tank'Sai since it gives Rek'Sai everything she desperately needs. The movement Bonus will help you stick to enemies, while raw AD and health always help you and the armor reduction offers you additional utility for you and your team. Always pick up a

Dead Man's Plate since it gives u even more sticking power]] and strong defensive Armor and health.

Spirit Visage is always a good Item on Rek'Sai, even on the AD version. Your last Item should always be picked by viewing your enemies builds and the state of the game. For example, if you have a 33/0/30

LeBlanc consider buying

Banshee's Veil for more defense against magic damage and CC. In other cases buying a

Ravenous Hydra might be a good choice deal strong aoe damage or going for splitpush.

Splitpushing is a viable strategy in Soloqueue with Rek'Sai thanks to her Ulimate ability:
Void Rush. You are able to push a side lane until an enemy comes to push back or fight you. Then you quickly use your ultimate to another lane to either push on or engage a 5v4 teamfight.




However if you are experienced on Rek'Sai and get a strong lead early you can go for an AD heavy build to snowball harder.
The Items to go for this are:
Stalker's Blade - Warrior,

Ravenous Hydra,
The Bloodthirster. You will always need defensive Items on Rek'Sai since you won't be able to apply pressure when you are dueling only.


For boots I recommend

Mercury's Treads - Homeguard since those avoid being locked down too much in some cases. The homeguard enchant synergises well with your Ultimate, maintaining the homeguard speed bonus after using your ultimate.