Rumble Build Guide by Dangiuz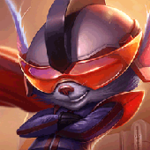 Cheat Sheet
Rumble, The King of Top Lane (
Rumble Build
Ability Sequence

1
4
5
9
12

3
8
14
17
18

2
7
10
13
15

6
11
16

Masteries
18

Ferocity














12

Cunning















0

Resolve















Threats to Rumble with this build
Threat




























Show all
Threat
Champion
Notes

1

Dr. Mundo
Ignite recommended. Dodge his Q and prevent him to come melee.

1

Hecarim
Poke, poke, poke, poke.
Rumble: The King of Top Lane
Hey there! Rumble main here. I decided to open this guide for everyone who wants to start to play Rumble. I'm not the best Rumble player in the world, that's obvious, but I think i have the right knowledge for giving advice about him. I've learned a lot in half and a year of just Rumbling! I've created this guide back in the days, when I was a Silver Rumble fella, and now after one year I've almost reached Diamond! My love for Rumble didn't fall down. :)
Guide updated at 27th November 2016.
Just a few things before start:
1) Unlock your Q first, and start to spam it from 00.00 seconds. If you are doing it right when you should be able to farm in lane, you should have your heated Q and dealing more damage.
2) Remember also to land a good Equalizer. A good Equalizer is when you leave no escape to enemies. More they stay in there, more they get damaged. Always try to get diagonal Equalizers, never horizontal or vertical because it would mean for them to stay on it just 1 second.

These are some links if you want to reach some Rumble Mains:
1) /r/RumbleMains subReddit: https://www.reddit.com/r/Rumblemains/
2) Rumble Mains Discord: https://discordapp.com/invite/VY9vV8r

See you!