Zilean Build Guide by RedBird27

Commend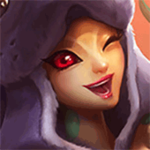 Ability Sequence

1
4
5
7
9

3
14
15
17
18

2
8
10
12
13

6
11
16


INFO
I will be working on this guide soon. Right now I am busy with finishing this one: http://www.mobafire.com/league-of-legends/build/s7-patch-7-3-ap-nami-water-can-heal-or-harm-498742

Why should you play Zilean?
Zilean is a very strong midlaner, but is also great as a support.

Here his negatives and positives

negatives:

-no hard CC
-low hp
-bombs might take kills and farm
-high manacost in earlygame

positives:

-lot of damage for a support
-poke
-very fast with his E
-right use of ultimate can turn around a teamfight

How to play Zilean
Just poke the **** of the enemys.

Land your combo Q> W> Q for the stun.

But dont waste your E, it can speed your mate but can slow the enemy, so think twice when you wanna use it.

I would recomend to use your ult on your tank in teamfight.