Leona Build Guide by MissMaw
This build has been archived and is for historical display only.
PLEASE NOTE: This build has been archived by the author. They are no longer supporting nor updating this build and it may have become outdated. As such, voting and commenting have been disabled and it no longer appears in regular search results.
We recommend you take a look at this author's other builds.
Not Updated For Current Season
This guide has not yet been updated for the current season. Please keep this in mind while reading. You can see the most recently updated guides on the browse guides page.

Commend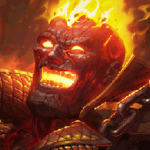 Ability Sequence

1
8
10
12
13

3
4
5
7
9

2
14
15
17
18

6
11
16

Not Updated For Current Season
The masteries shown here are not yet updated for the current season, the guide author needs to set up the new masteries. As such, they will be different than the masteries you see in-game.
Masteries
- - ¤ ¤ - - - - - ¤ - - - - - ¤ ¤ - -
- - ¤ ¤ - - - - - ¤ - - - - - ¤ ¤ - -
¤ Introduction ¤
and pros & cons
¤
About me
| | | |
| --- | --- | --- |
| | || | Hi friends I'm MissMaw and this is my (pre)season 4 Leona guide. I've been playing League for a little over two years now and I'm currently in the Gold league on my account on EUW, Mergoat. I've mained Leona since late season 2 and early season 3 on and off. I decided to try out Leona again in season 4 and am now back to maining her, pretty much. I consider her to be my favorite champion. jk that's thresh |
¤
About Leona
Leona is an
aggressive
support. She possesses a huge amount of
crowd control
which helps her secure kills and/or protects her allies. She's
extremely tanky
and she can soak up a lot of damage virtually without needing any items. Alone she is not much of a threat but together with an allied champion she can be a pain. She can make her allies deal extra
magic damage
to targets which makes her synergise well with bursty champions.
¤ Pros & Cons
P
R
O
S
||
¤ Extremely tanky with good peel
¤ Huge amounts of crowd control & a gap closer
¤ Multiple ways of engaging and disengaging
¤ Powerful lane presence

||||
C
O
N
S
||
¤ Low mobility
¤ If you go in you have to commit
¤ No lane sustain
¤ Risky playstyle
- - ¤ ¤ - - - - - ¤ - - - - - ¤ ¤ - -
¤ Runes, Masteries and Spells ¤
¤ Runes







||
Seals
For seals I go with the common pick - flat armor. I don't think I need to spell it out but I will anyway. You're up against an AD-carry (who will obviously deal physical damage) and therefore you need armor. 's why you go with these.
|
Marks
For marks I like to go with AD marks because these are the best offensive options for Leona. Magic Pen doesn't mesh well with her since she does little magic damage - same reason I don't go with hpen. Only alternative I'd go with are flat armor marks.
|
Glyphs
For glyphs - flat magic resist. These weren't always necessary in bot-lane but as of S4 they somewhat are. You're against a support who deals tons of magic damage 9 out of 10 times and therefore you need magic resist.
|
Quints
With quints, while you have a few options, I like going with health. The reason being Leona has relatively low base health and you want to be able to fight. You can't fight when you're low on health. Other options are mov speed quints cause you're slow as a turtle or if you like being aggressive - AD quints.
||







¤ Masteries
......................................
¤ 9-21-0 ¤
|||
Mastery setup I go with is 9-21-0. The other setups you might want to try out are 0-21-9 or 4-21-5, but these are subpar in my opinion.
Offense Tree: You get 9 points in offense at most and the stats you're going for are mostly to boost your auto-attack damage. Besides the AD and CDR masteries you also get Expose Weakness because I feel it meshes well with your passive.
Defense Tree: In the defense tree you get numerous boosts to your armor, magic resist and health. These stats are all important on Leona and 'cause of that no matter which setup you opt for you're going to want to have 21 points here.
Utility Tree: Should you be going with utility it's recommended you get Fleet of Foot (because of your low mobility), Phasewalker , Summoner's Insight (ignite/exhaust up more often) and Alchemist + cookie for improved sustaining. If you're going with 5 points in utility skip Summoner's Insight + cookie.
|||
¤ Summoner Spells
| | | | |
| --- | --- | --- | --- |
| | | ||| | I make sure to always take Flash. While it's a good pick for obvious reasons, chasing and escaping, it's also especially good on Leona because it can get you in range for Zenith Blade or Solar Flare. Besides that Leona has an issue where once you go in for a kill - Zenith Blade onto someone - you have to commit. If things get bad you have no way of getting out without Flash, which is why it's essential. |
| | | | |
| --- | --- | --- | --- |
| | | ||| | In most of my games I go with Ignite. Why? Ignite ups your kill potential a lot and, as Leona, killing is something you want to be doing. You can secure more kills in lane phase and you an your AD will be unstoppable in mid and late game. |
| | | | |
| --- | --- | --- | --- |
| | | ||| | You get Exhaust in every situation where Ignite isn't preferable. These situations are: |
- - ¤ ¤ - - - - - ¤ - - - - - ¤ ¤ - -
¤ Abilities ¤
and ability sequence
¤ Abilities
Sunlight
| | | | |
| --- | --- | --- | --- |
| | | ||| | Passive: Each of your abilities apply sunlight on enemy champions. Sunlight sticks on a target after it's been affected by one of your abilities for up to 3.5 seconds during which time the debuff can be popped by one of Leona's allies to deal 20 / 35 / 50 / 65 / 80 / 95 / 110 / 125 / 140 additional magic damage. |
||
¤ Leona's abilities have to do damage in order to apply Sunlight. If the ability is blocked by a spell shield, sunlight won't be applied.

¤ Sunlight can be applied to champions, enemy minions and neutral monsters. It cannot be applied to any structures though.

¤ Allied minions and neutral monsters, along with Leona, cannot proc Sunlight.

¤ Sunlight does not stack. Using another ability will reset its duration, though.

¤ When using it in lane try to give your AD a chance to pop a sunlight stack before you reset it with another ability in order to maximize the damage dealt.
- - ¤ ¤ - - - - - ¤ - - - - - ¤ ¤ - - - - ¤ ¤ - - - - - ¤ - - - - - ¤ ¤ - -
Shield of Daybreak
| | | | |
| --- | --- | --- | --- |
| | | ||| | Active: Once activated your next auto-attack will deal an additional 40 / 70 / 100 / 130 / 160 (+30% of ability power) magic damage and stun your target for 1.25 seconds. |
||
¤ Shield of Daybreak will reset your auto-attack timer on cast.

¤ The cooldown of Shield of Daybreak won't start untul after it's been used or until the duration of it expires.

¤ Shield of Daybreak will pop spell shield, it'll deal the physical damage from the actual auto-attack, but no magic damage will be dealt and the target won't be stunned.
- - ¤ ¤ - - - - - ¤ - - - - - ¤ ¤ - - - - ¤ ¤ - - - - - ¤ - - - - - ¤ ¤ - -
Eclipse
| | | | |
| --- | --- | --- | --- |
| | | ||| | Active: When activated Leona receives a shield which lasts for 3 seconds. While shielded Leona gets an extra 30 / 40 / 50 / 60 / 70 armor and magic resistance. After the 3 seconds the shield pops and deals 60 / 110 / 160 / 210 / 260 (+ 40% AP) magic damage to all enemies within 275 range. If Eclipse damages any enemies once it pops, the bonus armor and MR remain for an additional 3 seconds. |
||
¤ Eclipse applies sunlight to every enemy hit.

¤ If Eclipse's damage is blocked by a spell shield the bonus armor and MR won't be extended.

¤ Use Eclipse after you have engaged. If you activate it and then try to it looks too obvious and the enemy will back away or be able to dodge your Zenith Blade/ Solar Flare. A lot of people make this mistake and potentially lose kill(s) because of it.
- - ¤ ¤ - - - - - ¤ - - - - - ¤ ¤ - - - - ¤ ¤ - - - - - ¤ - - - - - ¤ ¤ - -
Zenith Blade
| | | | |
| --- | --- | --- | --- |
| | | ||| | Active: Zenith Blade is a multiple target pass-through linear skill-shot that projects a sword of light in the targeted direction, dealing 60 / 100 / 140 / 180 / 220 (+0.4 per ability power) magic damage to all enemies hit. If Zenith Blade strikes an enemy champion the target will be immobilized for 0.5 seconds, and Leona will dash behind them. |
||
¤ If Zenith Blade hits multiple champions, Leona will dash to the champion who's the furthest away.

¤ If Leona hits a stealthed champion she will still root them, and dash to them, however she won't break the champion's stealth.

¤ Leona can dash through walls and terrain if Zenith Blade contacts a champion.

¤ If the targeted champion uses a dash during the dash animation, Leona will dash to the target's new location
- - ¤ ¤ - - - - - ¤ - - - - - ¤ ¤ - - - - ¤ ¤ - - - - - ¤ - - - - - ¤ ¤ - -
Solar Flare
| | | | |
| --- | --- | --- | --- |
| | | ||| | Active: Solar Flare is an AoE ability that marks a target location which after a 1 second delay deals 150 / 250 / 350 (+0.8 per ability power) magic damage, and slows/stuns all enemies in the targeted area. Enemies at the center of the area are stunned (diameter of which is 100), and enemies around the area are slowed (diameter of which is 700) |
||
¤ Solar Flare has huge range so it can be used to engage with from afar.

¤ Using Solar Flare makes it easier to hit Zenith Blade and vise-versa.

¤ Vision is granted around the targeted area upon cast which lasts 3 seconds after the ulti lands.
¤ Ability Sequence
Lvl 1-3
Q


|||
Leona's levels 1-3 are one of the best in the game. Most oftenly you start the game with a point in Shield of Daybreak but you can also start with Zenith Blade (recommended if you're going to invade and your team doesn't have any sort of hook or grab). Anyway the reason for this is because sometimes, usually, enemies walk into melee range of you (generally the enemy support) and that'll give you the chance to stun them and do some free damage. Your Q + one or two of your autos will actually chunk most supports (especially with AD marks/quints). If your AD can squeeze in an auto-attack all the better.
Lvl 1-3
E


|||
Depending on which AD you have (for example you'd have to wait longer with Vayne) you want to start engaging right at level 2. That's why you get Zenith Blade at level 2 - so you can close the gap between you and the enemy AD (or support - especially if they are squishier than the AD ( Zyra, Sona) or out of position) and stun them. After you get your first point in Eclipse engaging will be less of a gamble and you can pretty much start diving after a few ranks in it.
| | | |
| --- | --- | --- |
| Lvl 3+ | ||| | You max W first for relatively obvious reasons. You're going to be engaging (and you have no escapes for when/if you change your mind) so you'll need high defensive stats. Q next for the shorter CD stun and E for the lower CD (so you can engage more often). You can max either of those second - whatever you prefer. You rank up your ult whenever you can. |
- - ¤ ¤ - - - - - ¤ - - - - - ¤ ¤ - -
¤ Items ¤
¤ Starting Items
1
relic
shield

1
warding
totem

|||
You've got a few options. Relic Shield for extra gold, and by getting it you can get Targon's sooner, and a bit of sustain for your AD. Try to prioritize the stacks for melee minions and save a stack when there's a cannon minion wave coming (every 3 waves). Other option is getting Doran's Shield which is highly recommended against high-poke botlanes. You can keep it till mid-late game or sell it if you need the gold at any point after lane.
|||

| | | |
| --- | --- | --- |
| doran's shield | 1 | |

| | | |
| --- | --- | --- |
| health potion | 1 | |
¤ Early-Mid Game Items
1st
Back

|


|||
Most ideally you'll have 1500 gold on your first back - enough for all these and extra potions and wards. This isn't the case usually so just get stuff as you go along. Don't go into lane without potions (you're melee - you'll get poked) and don't go without wards (warding totem isn't enough). You have the option of getting Relic now or you can wait for your second backing to purchase Targon's Brace straight away - I recommend the latter. You can get Ancient Coin instead of Relic if you prefer it that way. The stats aren't nearly as good but Talisman of Ascension is far more useful late game than Face of the Mountain. If you're going with the Talisman stuff, start doran's shield.
2nd
Back

|


|||
Get your Sightstone as soon as you can so you won't have to spend (as much) gold on wards but still have a well warded lane. Upgrade your boots into Boots of Mobility (or MR/armor boots if you feel those are necessary) so you can easily and safely ward and de-ward, get into lane faster and chase or escape. Lastly update your shield (if you've bought it) or coin into the according item for increased gold generation.
After
Lvl 9

|


|
+
|
OR +
|||
First of all around level 9 you should shift your Warding Totem for Greater Lens ( Sweeping Lens) because you'll start doing objectives and getting ganks or getting ganked around now - as the CD on Greater Lens makes it worth. You can upgrade your sightstone or get Enchantment: Homeguard around now or you can delay it. Your first big item will be either Aegis of the Legion, which you'll upgrade into your core item Locket of the Iron Solari, or Giant's Belt and Warden's Mail, if you want to get Randuin's Omen first (if you need peel badly or armor).
¤ Rest of the Items
| | | |
| --- | --- | --- |
| | ||| | Locket's your core item. Other than the useful stats you get (MR and armor that mesh with your W, health) you get a powerful active which can be used to shield your whole team during fights. |
| | | |
| --- | --- | --- |
| | ||| | Great stats which compliment Leona's abilities and play style. Active is extremely useful in teamfights and can be used to effectively peel. Every team should have at least one. |
| | | |
| --- | --- | --- |
| Zeke's Herald | ||| | A somewhat meager option however it's quite good to pick up when you have a full AD team composition. Consider getting a Kindle Gem sometime in the early game if you're going for this. |
| | | |
| --- | --- | --- |
| | ||| | Banshee's is your go-to item for MR. You can build Spectre's Cowl and leave it at that but you might also want Banshee's for the passive. While you're not gonna have issues with getting pinned down with CC (usually) it might cancel a slow or stun heading your way as you are engaging. |
| | | |
| --- | --- | --- |
| | ||| | Go-to for armor. You also get a very good passive which lowers enemy champions' attack speed. Every team should have at least one. |
| | | |
| --- | --- | --- |
| | ||| | This is a great item but sadly the stats on it are near useless for Leona. Getting chalice just feels wrong, too. However if the enemy team has a lot of CC it's probably worth getting for your AD carry. |
| | | |
| --- | --- | --- |
| | ||| | Extremely useful for you as you have no way of escaping or chasing on your own (you know disregarding flash or boots). Pop it when you're trying to engage or disengage as well. |
| | | |
| --- | --- | --- |
| | ||| | Alternative to Talisman of Ascension. I wouldn't say it was as useful late game as Talisman is but it has its perks. The stats on it, for example, are very good for Leona and the shield used properly can be quite strong. |
- - ¤ ¤ - - - - - ¤ - - - - - ¤ ¤ - -
¤ Gameplay ¤
¤ Level advantage
Having a level advange is a very big deal for Leona. Leona has one of the best level 2 3 and 6s in botlane. If you have a good synergy AD with burst damage you can go in right at level 2 assuming you get it first. Level 3 is the most ideal time to engage as you'll have your armor and MR buff to aid you. Level 6 is a good time to start getting ganks as you yourself will be able to lock the enemy down for a good few seconds.
If you start with

Relic Shield
you can help with the first wave and potentially get level 2 first; however this may cause the wave to push to the enemy tower which would make engaging risky or flat out a bad idea.
¤ Combos
|||
Leona's combos are pretty straight-forward. There is a big number of ways to engage with her. Most common engage is straight-up Zenith Blade to their face into your Q, but if they walk into your melee range you can do Q > E (once they move away or flash) as well.

After level 6, once you've gotten your ult, you can either continue doing it like that but just add the ult (wait for a potential flash if the stun wears off before you can cast your R) or you can ult from afar and Zenith Blade them when they're stunned.

In your early levels Sunlight has huge impact on the 2v2 fights. Try to give your AD a chance to pop each stack before applying a new one.
¤ Brush Control
Brush control is important for every melee support. You want to have complete brush control throughout lane-phase so that the enemy AD won't be able to see your engage coming.
If they place a ward in the brush you're sitting in - and you react fast enough- you can instantly remove it with auto>Q>auto combo. Q resets your auto-attack and you can cast it again after activating it; enabling you to remove the ward right away.
¤ Dealing with poke
A lot of people tend to become useless as Leona because they drop to too low health to be able to engage as a result of high harassment. In order to deal with this you can reduce a lot by using Eclipse in time, get Health Potions and get a Doran's Shield when you've got the gold for it. You can also just get into their face when they try anything; unless they're too far ahead for you to be able to do anything
¤ Ganking other lanes
Leona is a great roamer support. After you get your first tower you can feel free to roam around to top or mid lane and try to secure a few kills or the tower. Your high amount of CC makes ganking very easy; especially if you have your ult up. AD can come along or stay in lane to continue farming. Don't do this if you're behind or if your AD is behind. He could die by overstaying or overextending and you could lose valuable amounts of experience if you get nothing from the ganks.
- - ¤ ¤ - - - - - ¤ - - - - - ¤ ¤ - -
¤ Synergies and Counters ¤
|||
Leona has a good synergy with most of the bot lane carries as well with many other champions in the league. Champions she especially works well with are those with good follow-up abilities, some kind of crowd control as well as bursty champs. Varus, Quinn and Graves are therefore ideal whereas Caitlyn and Ashe are lesser choices for bot lane.

Other champions who work well with her are Amumu, Jarvan IV and Jax as they have great gap-closers and their own CC to follow-up with. Amongst the AP carries; Xerath has amazing synergy with her due to his long range, Lux has so as well.
|||
Leona isn't countered by many champions in the league, which is what makes her such a good pick. Champions, however, which can undo her initiate and hard-poke can give you a hard time though. Janna, Alistar and Lulu are extremely annoying when playing Leona and pretty much counter her.

Enemies who have very good escape abilities and so such as Jarvan IV, Ezreal, Sivir and Vladimir are extremely hard to lock down so they are some sort of counter. They do not make Leona's job impossible but they do give her a really hard time.
¤ Support Counters; How to deal with
|||
Lulu has a big advantage over Leona in the early levels and if she plays it right it'll be very tough to deal with her later in lane/game. She's ranged and apart from that she has her E and Q which all do huge amounts of poke damage. She can easily poke you down and you won't be able to engage on her/ the AD. She has good disengage which includes Whimsy; which can be used to speed herself up or the AD and avoid your engage or just flat out stop it.

Dealing with her is very simple in theory but it can be hard to do. Avoid her poke at early levels (stay away from the brush tip if it's warded), wait for a good opportunity and pop her like the balloon she is. Lulu is VERY squishy and you won't have a tough time if you're able to lock her down early.
|||
Janna's got a lot of ways to deny your engage. She can stop Zenith Blade with Howling gale, she has a lot of movemnt speed and gives a percentege to nearby allies and her ultimate Monsoon will completely undo your engage and misposition you because of the knockback. Her shield will also deny some of your burst damage.

What you have to do is bait her Howling Gale so she can't use it to stop your Zenith Blade. One, relatively popular way, of doing this is by activating your Q and just walking towards her, dodging the gale, and engage when it's off. Another thing you can do is wait for the shield to be on CD before going in. Janna, like Lulu, is squishy and if given the chance you can completely destroy her with your burst.
|||
Alistar's similar to you in a lot of ways. He's tanky, melee and has CC. His ultimate gives him damage reduction and he becomes immune to CC. This is obviously a problem for you as it'll negate burst damage and you won't be able to lock him down - as if the fact that he's tanky wasn't enough to put you off from engaging. Additionally whenever you do try to engage he can just Headbutt you away.

So due to the above you are not to engage on him or focus him in fights unless you must. Avoiding using your ult on him if he's level 6 and if possible try to keep him low. Just like you; he can't engage if he's too low to fight. You obviously don't have a reliable way to do this; which is why laning against him is such a pain. Ask for ganks and instruct your AD to poke him, and you should be fine.
- - ¤ ¤ - - - - - ¤ - - - - - ¤ ¤ - -
¤ Summary ¤