Swain Build Guide by FalseoGod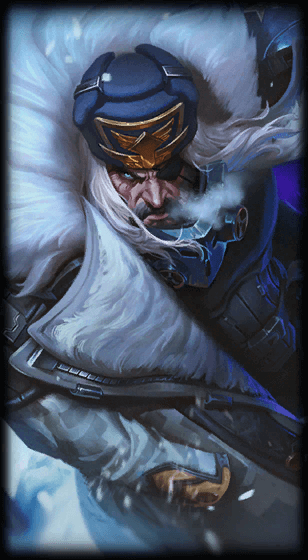 Recommended Runes
Ability Sequence

4
8
10
12
13

2
14
15
17
18

1
3
5
7
9

6
11
16

Masteries



Hello, and welcome to my guide for the Noxian Lord of Cannibalism, Swain! I have written this guide ever since I picked up

Swain in season 2 and mained him. Although I play a lot of champions, he is always a go to option, and I have a very extensive understanding of how he works, thus having had

Swain as one of the champs that I carried myself with to Gold elo on both seasons.

Note that what I present here - items, masteries, runes, summoner spells - are obviously flexible. The cheat sheet offers the go to options that'll serve you best most of the time, but categories bellow address each element separately. I shall justify them and, in some cases, provide alternatives. This is a guide, it offers more than just a cheat sheet.




| | |
| --- | --- |
| | |
AD

- Attack Damage;

AoE

- Area of Effect ability, which means it'll have a radius of effect rather than a single target.

AP

- Ability Power;

Burst Damage

- High amount of damage dealt in a short period of time. Is usually associated with skills, and the most common bursters are mages (although characters such as Talon and Graves also rely on high burst damage but from their attack damage);

Carry

- The champion(s) that is/should be pushing the team towards victory. Mid lane usually has an AP Carry, and Bot lane the AD carry, although the match can be carried by yourself or any number of your teammates. Carries usually concentrate a great deal of damage upon themselves;

CC

- Crowd Control (abilities that somehow apply effects such as stun, taunt, silence, etc);

CDR - Cooldown Reduction (reduces the amount of time required for an ability to be available again)

DPS

- Damage per second, in this case associated to Swain's over-time skills (DOT - Damage Over Time)

Farm

- In League of Legends, this is usually related to the act of last-hitting minions for gold. In characters like Veigar and Nasus, it's also about last hitting with their Q, which increases their power.

Jungler

- Role of one or more champions (99% of the time just one) who goes through the "forest" areas of the map, killing monster camps, providing buffs, securing Dragon and Baron Nashor and pretty much ensuring their team can farm and level regularly while simultaneously trying to help partners by ganking their enemies or holding their lane while they go back;

Map Vision

- Visibility on the map provided by wards or abilities that somehow allow knowing when an enemy champ passes by (like Teemo's Noxious Trap). Vital to avoid/provide ganks or knowing where to go next;

MR

- Magic Resist (reduces incoming magic/ability power based damage);

Support

- Role a Champion takes that is usually committed towards safeguarding the AD Carry's farming phase, providing auras for the team, help warding the map and use their abilities to boost allies and disrupt opponents;

Wards

- Precious Item that allows a small radius of visibility where it is are placed.

Zoning

- Relatively (sometimes, not so relative) advanced League of Legends "technique", consisting in positioning yourself in lane in such a way opponents are denied of gold or even experience. With Swain, this usually comes in the form of the menace of his Crowd Control abilities;
Pros:




+

Damage output frequently underestimated because it is over time, instead of instantaneous;


+

Good crowd control (a slow and an AoE snare);


+

Inbuilt sustain with your ultimate;


+

Tanky nature;


+

Multiple jokes with R on;


SPACE




SPACE




Cons




-

Moderately vulnerable to CC (although your ultimate stays on);


-

Extremely mana hungry during teamfights;


-

As an AP carry, you're one of the enemies top priorities;


-

Shields and high HP comps can really hinder your damage output;


SPACE
* You know you can counter their solotop/mid caster
Make no mistake, as solid as Swain is, he isn't necessarily a fitting first pick. He has strong counters (you would not want to fight

Anivia
with him), but he also counters a nice number of champs. He has enough sustain for many tops and mids, and a quite decent range;
* You want someone who can take some punish and pay back just as hard
Swain melts many single targets easily, specially if you have ignite. Depends on the gold each champion has amassed through farm and kills, but in the same conditions of gold, kills and farm he will have the upper hand versus a great number of champs;
* You want someone who can cooperate with your jungler for the kill
Sure there are more casters who can do this, and even with more precision, like
Lux
and

Veigar
, but if you Q into your W (or if your
Amumu
or

Jarvan IV
landed their cc so you can land yours), it'll be a hard time for your opponents;
* You want a caster that does not fade lategame
Many ap carries have their best shinning moment mid game (due to level difference and resistances, among other factors), with great power lategame equally troubled by great squishyness. Since your power turns into healing - and since you have a very nice endurance - Swain frequently does quite well lategame;
* You think it's funny to know your enemies are dead before they do
I find this hilarious on Swain. I got to the point I frequently leave a target with my
Torment
+

Ignite
festering upon his/her leave, moving to the next target, without them realizing they will die. It's like when you chase with
Teemo
and stop because you know your poison will do the rest, or when some crazy champion chases your

Singed
's
Poison Trail
for too long;
---
---
Also pretty much staple; Swain has no real escapes, although he can use his cc to save his ***;
Great for aggressive usage in lane or in teamfights, you can generally flash and Torment+ Ignite+ Decrepify a carry and Ravenous Flock + zhonya hourglass can help you not die there;
I don't think you should bother with other Summoner's. You
may
consider

Cleanse
but it'll hurt your damage as hell, and today's meta has a lot of uncleansable CC (Knockups on J4, Wu, Malphite, p.e.).
Pretty much standard AP Caster Masteries, some Swain players go 21/9/0 but his mana addiction makes me want to keep that blue buff;
Summoner's Wrath Improves your post-ignite a bit, which is good since you'll often nearly initiate with it;
Utility tree's points go towards mana regen, CDR on your summoner spells, prolonged buffs and a point in Artificer since you'll probably get items with actives and the alternatives aren't that great anyway. You may consider Expanded Mind if you're going for a Seraph's Embrace;
The rest is pretty self-explanatory: damage, cooldown reduction, magic penetration and the points in Havoc are pretty much fillers;
Provides high damage, trades survivability with lane presence;
Masteries focused on a more resilient Swain, probably a better idea for solotop but also working mid (I use them vs AD Casters and a few select APs). It uses the benefits from the new Defensive Tree, while still getting the magic penetration from the Offense Tree and
Runic Affinity
. In alternative, you may just go 21/9/0:
Adds tankyness thanks to the Defense Tree. Staying alive = damage on Swain while you have mana;
In case you know you're facing an AD enemy, take out MR points and add them to Hardiness .
Some points are still interchangeable. You may want to take a point from Relentless and put it in Biscuiteer for extra early game sustain;
This is one of my current rune settings. It provides necessary early magic penetration, flat AP, Magic Resist and Armor to help you lane, since Swain isn't the highest range mage around. I suggest these runes if you don't have many pages; if you do, you may replace armor with Scaling AP for matchups vs APs (although armor is still good vs orianna and diana), and Scaling MRes/flat AP (if there's no AP caster on the enemy team) and Armor versus mid ADs.
---
---
You may consider these if you have a spare rune page for mid. This way, you can take some extra AP with you when you know you're not facing some AD (which was the main reason for the armor seals). You choose scaling, because they become relevant from level 6+
Gives you a nice boost from level 5+ in terms of HP, which will go well with your

Catalyst the Protector
. Flat Health Seals also work here for your early level.
Start being more effective when you need them to.
Great against easy matchups or those you know you can bully without much fear. If you pick this, I recommend defensive Seals (HP). You may also get flat AP Seals.
I recommend these to pair up with your Armor Seals.
---
---
Swain's passive. Basically, killing an enemy unit (minions, monsters and champions) will grant you mana.

Since last-hitting minions

provides gold, you will also want to do this so you can stay in lane AND harass with more ease;
Great for harassing with your abilities while keeping your mana up;
Allows you to push with your ultimate + Nevermove without much trouble;
---
Damage over time and slow while the target is being hit;
Good for harassing after Torment hits, for setting up Nevermove, for chasing and for impeding a chase;
The full duration of the spell is very damaging, so if you hit Nevermove without this, don't hesitate to cast it;
Also great for disengaging from gap closers, along with nevermove;
---
AoE nuke with a short delay, that

snares

any target hit. This means champions are still able use non-mobility abilities and auto-attacks;
It's your best - although not most reliable - cc;
Can be used to snare lane opponents, gankers, to gank, to deny CS from some champs (specially melees), to save running companions, trap enemies whose trajectory you could guess (gap closers, per example);

Sadly

, movement skills (dashes/blinks) like Ezreal's Arcane Shift will still get them away if they use it just as the snare is applied. They will still suffer the damage and snare though, but will be further away. It's cruel bs;
---
Torment

Swain's bread and butter. Deals damage over time and increases the damage coming from him by a percentage;
Damage increased includes Ignite, item active abilities ( Deathfire Grasp), auto-attacks, Sheen procs;
Is warded by Black Shield but still allows augmented damage from auto-attacks;

Use it to harass your opponents in lane, followed by an auto-attack

;
Allows you to get kills in lane by combo'ing it with Ignite and your other skills. The DoT quickly melts unaware opponents;
---
Swain's fearsome ultimate. Up to three different targets will be hit by a raven that deals damage. 75% of your damage to champions heals you, as well as 25% if you hit minions and monsters;
Great to pre-emptively use as you see some CC coming your way, healing you during and dealing damage the whole duration of whatever it was that hit you;
Paired with some mana regen tool allows you to sustain yourself in lane and teamfights. Consumes a lot of mana;
Works with Zhonya's Hourglass's passive as long as the targets are within reach of your ultimate;
Do not spam it just because it has a low cooldown, high burst assassins like Akali or Diana may use that CD to dunk you;
Does not affect nearby stealthed champions (but it hits Fiora during her ultimate);
---
Either take
Torment
or
Nevermove
at level 1. The choice depends on whether your team is invading the enemy jungle/is getting invaded (then pick
Nevermove
for it's CC) or if pre minute 2 was peaceful then take E since you wanna harass immediately. Only get
Decrepify
at level 3 if you have a ganking jungler, to set up
Nevermove
. If not, take an extra point on
Torment
first.
Torment
is always maxed first, along with

Ravenous Flock
: it's your strongest source of damage.
Maxing first
Nevermove
is good for faster farming and teamfighting, even though
Decrepify
's full damage is higher. Still, I'll advise maxing Nevermove after ult and E 9/10 times because of it's instant damage and how much it helps you push and farm.
---
The most basic lane harass combo. If they do not back off after you've done this, you may add
Decrepify
and
Nevermove
, as well as

Ravenous Flock
if you have it.
---
This is how you start scaring some of your opponents. It doesn't work against ANY champion without at least getting you in trouble (

Anivia
can block you,

Cassiopeia
hurts like mad still), but this sort of commitment works for winning trades/setting up ganks.
---
Your daily "melt into nothingness" combo. On squishies, you probably will not need to pass to the second torment because they will be dead. Heck, often you'll start saving ignites. Nevermore is used last unless they are people like

Ezreal
who can escape fast. With those, you may have to place Nevermove early and, if you have ignite, unleash yourself during that snare. They probably won't survive.
Deathfire Grasp
may be added after
Torment
for even greater single-target damage magnification.
---
---
NOTE:
All builds are situational. I consider Swain at the moment has two core items:
Rod of Ages
and

Zhonya's Hourglass
. Usually, you want to pair him up with mana regen from
Athene's Unholy Grail
so that'd be a third really important, build 9.5/10 times item. Everything else will probably change from game to game, with a few more common items.
Also, note that once you got your RoA, shoes and Zhonya, your teamfighting potential will increase immensely. Don't worry about being too adventurous, exploit the enemy's mistakes and use favorable opportunities. Other than that, remember that a great part of Swain's potential is unlocked by items, more than many other champs.
---
Provides you with a lot of lane sustain while giving you vision on the river. Paired with Carrion Renewal, you have no reason to run out of mana pre-6;
Allows you to remain aggressive, and Crystalline Flask recharges when you go to base, making it a great first buy;
---



Still decent versus skillshot ap carries (like lux, xerath, cassiopeia, etc);

There's no longer a strong reason for you to get these first

,only champ I REALLY buy these first against is Brand
---
---
---
---
Good stats (HP, mana regen, AP);
Buy up to two if you're losing the matchup;
Doesn't build into anything, so buying more than two is a waste;
---
Very good AP, survivability, mana and sustain ( Catalyst the Protector's passive) in one package. Core on Swain;
Buid it as fast as possible;
Recommended for every single match and as a first item, unless you're raping so hard that you can rush Abyssal Scepter/ Zhonya's Hourglass first;
---
Nice combination of AP, MR, Cooldown reduction and mana regen;
Useful as you enter roam/teamfight phase; allows for more sustenance, keeping in lane and traveling a bit during small skirmishes;
NOTE:
Some people like to buy

Tear of the Goddess
on

Swain
, and I myself like to do it occasionally. However, understand how it works: 1) You should chalice if you're versus an AP Mid; 2) Tear is only effective if you're against teams without very strong front lines (I.E. only one tank + tanky support), since your objective is to be in ult during pretty much the entire teamfight.
If you run out of mana you will have no way to recover it effectively unless you had a blue buff.
. Unholy grail works best versus endurance fights.
---
Good to rush if you're winning lane and no AD-Based opponent is getting particularly fed;
Great MR and AP,as well as aura;
You may get the Negatron Cloak early if things aren't going too well for you. Finishing this will ALWAYS increase your damage by a ton, but if you have no Rod of Ages yet you'll be quite squishy and have a smaller mana pool;
---
Core: great armor and AP;
Passive makes you "invincible" during 2 seconds but your ulti will still do it's damage AND heal you (as long as they're in range);
Great item to rush after your Rod of Ages if there's an enemy AD dominating the match or lane phase is reaching it's end;
Late game, allows you to pull some good plays, like full combo'ing the AD Carry and using this so he can't lifesteal from you while he dies;
---
Mobility and Magic penetration, great against teams that don't have tons of CC;
Pretty much your go-to boots in lane, you may sell them after you get Void Staff for Mercury's Treads;




Can also come from Null-Magic Mantle;
Great help versus heavy bursters in mid, but I recommend it more if the enemy team has heavy CC due to it's Tenacity;

There's no real reason to rush these mid, since the dawn of Seeker's Armguard
You may consider these vs an AD auto-attacker mid (like Jax or an AD Carry), but you should probably win these matchups without this;
About the Enchantments:
Your options here are very simple. Usually I go Furor because it works with pretty much all spells but your W, meaning it boosts your MS in teamfights nicely. You have Alacrity which boosts your general ms (but is inferior to Furor overall) and Homeguard if you're doing some weird Teleport stuff or you need to move around fast in base (too pushed/catching someone offguard).
---
Great sum of stats;
It's active is seriously destructive on single targets. It's deals more damage if you used Torment, but at the moment you better initiate with the DFG active;
I never buy this item on Swain, mainly because it does not fit my playstyle. However, it's interaction with his Torment is still noteworthy;
---
Best single pure AP-giving item on the game;
Increases your damage a lot unless resistances were stacked, which then increases your healing;
If you're building this as your 4th item, you'd be better off with a Void Staff unless your opponents have no Magic Resist (but a single Runic Bulwark will already make Void Staff a potentially better option;
---
---
Brutal magic penetration with decent AP package;
Nearly obligatory if you bought Mercury's Treads;
Never rush this; your enemy must have decent MR first for it to be decent;
---
Swain is one of those champions on whom a late Liandry works wonders. You don't need to force an early Haunting Guise, you can perfectly buy it as a second-third item (after RoA/Zhonya). If you got really early fed (like, before buying a Catalyst the Protector and you can insta buy this, feel free to do so;
The passive makes your sustained damage stronger;
Great versus any sort of health stacking;
---
Gives spellvamp that doesn't stack directly with that of your ulti (meaning you're not adding 30% to your 85%, because that would be op);
I only recommend this if you have AP's on your team that could benefit from its aura;
Usually not worth it if no one is gonna benefit greatly from the item aside from Swain, since you can get other good AP sources to increase your damage and your healing;
Only start getting this AFTER you got RoA, boots, Abyssal Scepter and either Rabadon or Zhonya;
---
Has a good synergy with WotA and your ultimate;
Good on Swain versus either a team with two+ APs (top/mid/jungle combination), a very strong instagibber mid (Veigar) or if you're playing a more tanky (usually top lane) Swain while your mid is a champ with huge killing potential (usually ap/ad burster);
Makes you deal less damage while on ult, careful with your mana;
---
Also really nice to cancel the ulti from Mordekaiser;
A great choice if the enemy team's CC is completely shutting you down in teamfights (do remember that it must be cc you can clear, knockups will still work);




Makes you tankier and more resilient versus ap carries;
Fairly good passive against comps with "pok"e-cc ( Lux, [blitzcrank]] and Amumu come to mind), but not so good if they have a lot of spammable poke ( Ezreal, Nidalee). Also great versus single cc initiations like Event Horizon and Enchanted Crystal Arrow;




Great if you're carrying so hard your enemies insta focus you;
Very annoying if combined with Zhonya's Hourglass;
---
---
Don't get me wrong, this item gives nice AP and Health, but I'd rather get another RoA;
It's passive is hardly noticeable on Swain due to two of his abilities being CC and another being AoE;
You can get it if you're going for "tanky-hard-to-kill" Swain, but remember that your mana pool will only last so long;
---
---
Now that you got all the basics on how to level up, combo and build Swain, it's time to take him to the lane. You will probably mid, and you will probably face another AP caster. Later on this guide, I'll provide you info on how to deal with other casters (AD or AP). But now, about your general laning attitude:
1)
Choosing your starting item
, the current best option being, as stated in the item section,

Crystalline Flask
, ward and potions. You may buy the mantle versus leblanc/veigar or cloth versus ads like Talon, Lee Sin, Pantheon, Zed or Jax;
2)
Your focus are the minions
. Yes, there is another champ with you, and yes it's very tempting to tear them to pieces and get ALL THAT GOLD. But really, if you become one of those kill-obsessed players, you are going to miss the gold and experience the minions provide and the mana regen Swain gets from them, and probably miss the kill or even die yourself;
3)
Never auto-attack minions unless you are getting them killed, or your opponent is gone
(You can auto-attack them, however, if the enemy is a strong pusher, since they'll get you to the tower anyway) Out there be junglers, and they'll want your shiny bird head added to a spike on their nexus.
Another exception is against champs that can't deal with being pushed, such as

LeBlanc
and in situations where your AP mid is gone/ganking and due to not knowing where he is, you want to push the minion wave to the tower so a) the tower takes hits, b) your opposing laner misses out on experience and gold, and c) you can roam/recall knowing the lane will reset (as in, both minion waves will meet again in the middle of the lane);
4)
Making it harder for your opponent to get last hits on their minions.
Sometimes, just moving their way decisively will do. Other times,
Nevermove
's field will suffice. Finally, if you've blatantly won trades or are super fed, you can stay between the minions your opponent wants to farm, threatening to go aggressive on them should they try to collect any farm;
5) Getting the kill. Don't forget, your priority is the minions, but some face rapeage is also welcome. You do this by harassing with your E here and there, using your Q to demotivate chase and W to facilitate the E harass OR stop the chase. Once they are low enough (1/3rd health or something), you can just flash in, E+ignite, Q and W so they die on their way to the nexus;
6) Ask your jungler if you can take his wraiths. If you happen to push a lot because their AP carry was killed/had to b, try stealing the enemy wraiths (unless you're dying or their jungler is brutally fed);
7)
Having awareness of at least one side of the river.
For this, you buy
Sight Ward
and place it on one of those bushes closest to enemy jungler's wraiths or closer to dragon, or even on the brushes that lead to their Blue Buff. From then on, you lane closer to that side. Should the jungler come, either say "I know you're there betch" some ability where they lie or, should they be half-dead, make them regret thinking they can take you out. Then gtfo before the enemy ap caster kills you for it. Or kill him also if you know you can;
8) Getting blue buff; once you're level 6 feel free to solo the beast;
9) Measuring your stay. If you killed your opponent or he/she left, see how much mana/health you have. Is it enough? Push your lane fast with W + R until it goes to the turret. Ask what lane wants/needs your help and if they know of any wards that could screw you over. Gank.
10) BIDE YOUR TIME. You are Swain, the Master Tactician, not burst face Annie. Harass with patience, know when to enter and when to leave. People often convince themselves "easy matchup" or "I'm op" and completely ruin their own game in the process;
You are most likely one of the most reliable sources of damage on your team. Mid turrets might still stand, but others may not.
Here, your focus is:
1) Still keeping the other AP caster - or whoever decided to take mid - busy;
2)
Ward/get drake
. If your know drake is warded, plan to force a teamfight (unless enemy team is insanely fed. If so, see if you can help eliminate a carry and go drake);
3) Ward/get baron. If done EXTREMELY early, enemy teams often forget it was a possibility because of the risks. However, it
is
risky to do so with all 5 of them standing around, measure their position using the map and wards;
4)
Keep on farming
, keep on getting your blue;
5) Assisting your team in whatever is necessary;
6) Getting towers. Pushing lanes. Racking up as much map vision as possible, so you can control the game harder.
Eventually comes the inescapable moment where both teams engage. There's a lot to be considered here - and things change a lot - but basically your goal is to win them (hue). To do so, your team has to agree on target priorities (usually the ap and ad carries) and effectively take them out.
Do not waste your torment + ignite combo on jungle Alistar.
He is the disruptor. You want to diminish their damage output, and this is done by taking out the
real
damage dealers.
Do not understand what I wrote as "jump into their team and run to their ADC".
If you got them snared with
Nevermove
and can go in
Torment
and

Ignite
for the kill, sure, but otherwise you have a meat wall you have to get through, and a carry you can help peel. Exceptions would be if you knew the kill was easy and you had Zhonya just in case.
Keep an eye on your mana.
Should it run REALLY low, reposition yourself away from the melees, turn off your ulti. Cast your other spells at the primary targets. Hide if necessary: an ap caster without mana is pretty much nothing. Your auto-attacks deal hilariously low damage. A Grail (and the eventual blue) will get you up in no time so don't discard yourself just yet.
Don't cry for kills.
If someone blatantly "steals" it (like Fiora using her gap closer just when the opponent was about to die), ask them not to do it again, but remember
the sum of gold for the team was higher that way
. Besides, dead opponent is dead.
At the end of the teamfight, make a balance of how it went. Was your damage not enough due to MR? Did your team successfully focus the carry, or instead you fed him/her because you were too busy going for

Olaf
? Measure things up, reinforce the focus, proceed.
The crucial stage of the game, if it has not ended before. Map vision is probably vital lest your team is ambushed and caught out of position (which is probably gg). Don't let yourself or your team mates stray too far alone, SPECIALLY if you guys have no eyes on the map. Try forcing fights in favorable conditions;
Your role now is more focused on giving the other team a target while your ad carry does the job.
Don't be fooled, you still deal insane amounts of damage - and for this you shouldn't simply offer your head on a plate - but most of it is on one person. Protect that person while destroying their own carry (same combo as always; should they have a defensive item, such as

Banshee's Veil
or

Guardian Angel
, play smart: for the veil, Q first to pop out that bubble, for guardian angel just destroy them with full combo and use that break where the carry is reviving to switch targets temporarily; try saving
Nevermove
for the instant they come back)
You can push pretty fast,
your
Nevermove
most likely insta nukes the minions standing on it. Use this to your team's advantage.
Don't forget that, if you finished your build, you can also buy Elixir's.
---
---
There are many opponents that you may face as Swain in a solo lane. This section provides a list and hints on what your attitude should be against them.
Remember that not all may work
for you since people have different play styles, but it's still information you might find useful.
This guide will follow a difficulty rating, which is also subjective:
Green = easy
Orange = Medium
Red = Hard
However, NEVER approach arrogantly an "easy" laner, or overdefensively a "hard" one. Be sure of yourself, measure your opponent, react accordingly. You'll learn how as you go.
NOTE: You will see a large number of opponents listed as "Medium" in terms of difficulty. This is because I cannot list someone as "easy" without feeling it may inspire the ease to, simply put, fck it up. The rating is a gist of their difficulty, but if you become experienced you'll see some of the Mediums are easily dispatched.
---
---



Your kit naturally counters hers, but many

Ahris can get fed due to teamfight's and roaming

so don't get pushy;
Stay behind minions to avoid Charm, try teasing her into wasting mana;
Don't forget your ulti stays on even if you're hit by Charm;
Don't give her an easy target if you're low once she gets her ulti. Also, never get overeager to kill her post level 6 because she will use those three flashes to gtfo;
---



If well played, she is by far one of your hardest counters: outranges you, her ulti won't let you come close, she pushes obscenely with blue buff, which disrupts your farm;
She is most susceptible pre level 6 and before she gets her mana sustain items. Try to exploit this with ganks from your jungler and if she misses a Q try hitting her with your combo;
Never forget her passive. Don't turret dive if it's on unless you have safe HP (and obviously don't turret dive during your early levels);
Around level 6-7 she will go for blue. You may try arranging for a gank (thanks to tehAsian for the times: 7:10 if their jungler started blue or around 8:15 if he started red and went to blue after);
She will push hard with blue to go gank, use your blue and ulti to counterpush;
---



Strong due to her stun, try keeping track of her spells;
Don't move in even if you land Nevermove unless she just wasted a stun or is about to die with torment + ignite;
She may try to zone you with the stun, see if you can discourage her or farm with W until she gives it up;
When you reach level 6, don't go in unless you're sure you can survive her burst. She hurts a lot;
---



Not too hard to dodge his skillshots, manage your targeted harass between those spaces;

Don't forget he can stun you

, keep minions in between;
If he gets low and you're at safe health, flash in and combo. Profit;
Remember he has a huge burst, so even if your jungler ganks always be careful;
---



Another hard counter. Ouchy

;
Don't move in even if you land W because her punish is severe;
Play as safely as you can, let her take the risks;
Her pushing is your best chance, thanks to ganks. Even then (specially if she's level 6) be very careful;
---



She isn't super dangerous to you in lane if you're careful, because you can heal back her burst, lock her with Nevermove if she jumps you, etc;
Her assassin potential lies in her ganks. Push or accompany her, you don't want her fed;
Dodge her Q, best way to do it is moving towards her left side, since it circles from her right arm;

Try harassing her hard.

She may shield, but you have good mana regeneration tools through your passive, while she has not;
Careful with Moonfall, it sets up ganks nicely;
---



Eve is not there to lane against you. She is there to get some farm and roam;
Don't give her easy Hate Spike hits while she farms, careful with your positioning;
Harass strongly with Torment and try a Nevermove now and then. Whenever she blows Dark Frenzy, try landing your full combo, otherwise she can nullify Decrepify with it;
Try pushing hard and roaming as well;
---



Very squishy and relatively mana thirsty;
Quite mobile due to inbuilt flash;
After level 3, save Nevermove for whenever he Arcane Shifts. If he does it to get closer, Decrepify into Nevermove and Torment. Auto-attack as well;
Stay behind minions so he can't poke with his Q;

Don't be condescending because he's easily killeable.

If your health gets too low, he can Arcane Shift and destroy you with his combo;
---



Very strong, his entire kit says "come 1 vs 1 bro";
He has tons of CC to make things harder;
If he uses drain on you, just get away. It's usually pointless trying to hurt him;

He is very mana hungry

, try harassing with E so you force him to heal on minions;
Careful with out-of-nowhere ultimates;
---



Some "fizz counters swain" mania exists but the matchup is pretty easily done;
Can be relatively predictable due to his pathing; if you see his spear glow/hear a sound, just stand back a bit because he activated W;
Harass a lot, always. Use Nevermove now and then to deny him from last-hitting or forcing him to get caught/use trickster (which costs tons of mana and messes his harass plans);
Manage your mana well, keep your health up when you both reach level 6. Force him to fight (if you have full HP) and if he commits he's dead.

Fizz roams a lot

;
---



More of a farm lane;
Galio is melee, so you can punish his farming;
Extremely mana hungry, so if you successfully tease him to waste mana he'll start playing more carefully until he gets his Chalice of Harmony;
Mercury's Treads are great boots for him since they shuffle his ulti;
Bulwark and his MR will make your DoT useless, so try luring it out;
---



Has good sustain and damage, but

you can easily deliver more that he can heal

;
Barrel Roll is generally predictable and his best poke, so dodge it;
Once you're level 6, unless he's already fed he'll need to be careful managing his kit against you;
This guy also roams a lot;
---



Very underplayed;
Your range submits you to heimer's game. Prioritize destroying his turrets because they push a lot. His rockets hurt, but his grenade is easy to dodge;
Don't chase him to bushes. It's like asking to be killed by turrets stacked there;
Prioritize farming, since you'll be more useful lategame. Avoid at all costs leaving the lane before he does or he'll use turrets to push like hell;
---



You outdamage him early game by a lot;
Be aggressive, his potential through farm is immense;
Never cross his wall or you'll probably eat around 3 Lay Waste. If he comes to you as you avoid the wall, use Nevermove to stop him on his tracks;
If you kill him,

steer clear of his corpse

. People who forget this and die to him should be shot on sight;
Karthus is an amazing pusher/farmer. Try not leaving the lane before he does. Do an early Zhonya's Hourglass (before Rabadon's) to survive his ulti as well;
---



Not fun to lane against, although not impossible for you if you're not an idiot;
Abuse him before he reaches level 6, try getting ganks in, etc;
Post level 6, your ulti can remain active even if he silences you, so try to use this to your advantage;
Early MR is key (stuff like Abyssal Scepter);
---
---



Simple and relatively predictable;
Kennen usually tries to harass with Q+W combo or the mark proc on his auto-attack + W. Use minions to avoid Q and if he's hand shows a glowing shuriken try staying back a bit;
Harass somewhat freely. If he lighting rushes in your direction, use Decrepify and Torment. His added MR on that state will not outlast your DoT;
His ulti requires proximity, which means he is subjected to your own ultimate;
---



Doable with MR Runes, Masteries and a good lane management;
Start with Null-Magic Mantle or crystalline;
Try harassing around, but care about her own harass since she can silence;
Before level 6, play extra careful. After, play extra careful AND activate your ulti if she moves in to harass;
Negatron Cloak after catalyst of the protector should do the trick;
---



Boring as hell but not hard if you play it smart;
Just move around and don't get snared. If she tries to proc her passive, beat the **** out of her;
Pushes a lot and can be ganked relatively well as long as you dodge her CC;
---



Lives to push, but isn't that hard to gank;
Trade DoTs if you're into it. However, do remember

his Voidling hurts a lot

;
Steer clear of minions infected with his E, or you'll catch Malzahar AIDS;
If he comes your way after level 6, for the love of god use your ulti or be suppressed for nothing;
Quicksilver Sash kinda screws him over;
---



Harass his face off

, the guy pushes a lot but you hurt him bad anyway;
Absurd pusher.

No escape method.

Ganks;
If he ultis you and you can run, try healing on wolves or something;
Auto-attack after using DoT to shuffle off his shield;
Quicksilver Sash also negates his ult's damage and prevents him from taking your ghost. However, don't get this item unless he always uses it on you (which he shouldn't);
---



Pusher, annoying sustain, hard to kill unless ******;
Stay behind you minions since her Q is the only way she can hurt you early on;
If she is aggressive, make her pay. You can trade really hard with her PROVIDED she misses Dark Binding. Auto-attack her if she comes too close (after using torment and decrepify;
---





Her spear is her only nuke pre-level 6. She will probably try getting an auto here and there but dodging her Q is the main thing;

Moderately annoying due to healing sustain

, especially with blue buff;
Her ulti requires her to move in. Your ulti wants people moving in. However, never underestimate her cougar's burst;
Don't waste ignite on her after you torment, since she can probably heal it off. Exception is if you're fed/ahead and her health is really low;
---



She's a beast. One early kill and you'll be zoned for life without jungle assistance (unless she's bad);
Auto-attack harass, Q+W harass, all hurts loads and she can shield your DoT;
She will push you.

Your chances are ganks and maybe hitting her after she missed a Q+W combo

;
Never approach the ball even if stationary, since she can W and damage you. Also, remember it works as a ward, so it's pointless to hide in a bush with it around;
---



Decent early damage, specially once he gets past his level 4. Your level 1-2 are your best chances to hurt him bad and make him melt through those pots;
You can freeze the lane against him easily, use this advantage;
He is always at ulti range, so if you are both around same farm and kills, you have great odds of winning the duel;
---



Uncommon mid, but very annoying;
Decent sustain under a long cooldown. Her silence is free;

You will be pushed

;
Once you hit level 6, move in with ulti on if you land a Nevermove, her silence won't help her;
---



She is a lot stronger than people credit her for, don't toy around

;
You can try baiting her skills and landing your own in between;
Careful moving in once she has her ulti. The damage is obscene;
Early magic resist will take you places;
---




Pay attention to his Pick A Card;
Predictable stun.

He can flash in however

;
Dodge his Wild Cards and all will be ok in your lane. However, most good TF's won't even bother to use this;
Try being as aggressive as possible;
He is usually picked to help snowball other lanes thanks to his ulti, try helping out your team the ways you can, be it by pushing like mad once he ults, or ganking lanes when his ulti is on cooldown;
---



Possesses one of the strongest nukes in the game;
Very squishy, if he wastes his field stun you gain free harass;
He has a really strong nuke with Q, so

be careful if he's an aggressive Veigar

. Some are easy to bully, but others can be really aggressive, and giving him first blood is giving him your lane;
---



Underplayed but strong

;
Punish his Q with Torment, his shield will not fully hold against your dot. If you commit it's a 3 damage tools vs 2 (pre-ultimate), and one of his is dodgeable;
Needs dominance in lane to be relevant;
Do not play foolishly, he snowballs pretty hard all too fast;
---



You win trades easily early game

;
Your DoT from Torment + Ignite damage him during Sanguine Pool;
Don't give him peace; Vladimir has a brutal lategame if left unchecked;
---
Absurd Range with Locus of Power. However, he is also vulnerable under this state, specially to CC such as Nevermove;
Has a stun combo. Be careful;

To beat him

, try using his CD's against him, as well as his early mana issues;
---



Don't go versus zed without any sorts of armor runes/masteries;
The matchup will go depending on how well both of you manage his Living Shadow;

Don't be afraid to harass, specially early game

;
Ninja Tabi if the matchup is balanced and early armor for zhonya's will do wonders;
---




Strong poke, positioning is key. Remember his bonus damage on his auto-attacks through his passive;
Not many reliable escapes versus Swain's CC;
If you land a W, consider going in, your combo hurts more than his. Consider not eating his land mines though;
Has early game mana issues;
---



Mana thirsty and skillshot dependent. Tease her, make her waste mana;
Another pusher;
Her burst is strong. Be careful moving in to her;
Never forget her passive;
You've just survived my guide! I do hope you enjoy Swain as much as I do, getting those over time kills, knowing when you've dispatched someone and pretty much being a scary force. Swain is not as immediate as some other mages, but he's very fun once you start to manage him ^^
I shall keep this updated and am completely open to questions/suggestions ;)
- Jhoijhoi for her how to make a guide guide;
- Astrolia for all the info she gave me about BBCoding that I couldn't find around or herpaderped about;
- Castermaster because I would've never been where I am with Swain (for better or worse) without his guides;
- Deluth for the criticism and suggestions;
- Xeronn for the amazing critique that helped me improve the guide's appearance and info display by 9000
- Albableat for pointing out some details and providing info to pending questions;
- Throatslasher and Polsemanden for further feedback on itemization, mastery priorities and runes to go with these options;
- Xenotechie for his review and for pointing out some details in the matchup section;
- tehAsian for his review and attention to detail;
- Teyso for more details like broken code;
- CrimsonSkyz for pointing out spelling mistakes and outdated rune names;
03/06/2012 - Added the "Update" and "Twisted Treeline" chapters; Updated the items on the cheat spread and added a small Note on the "Items" chapter; added a difficulty rating to the lane opponents chapter, and reworked it's looks;
04/06/2012 - Added The "Credits" section; minor tweaks on the laning opponents chapters;
08/06/2012 - Added Draven Patch Notes and some to-be-tested details;
15-06-2012 - Updating coding and guide information thanks to Xeronn; Finished updating all sections, as well as the build;
20/06/2012 - Added abilities to each lane opponent
26/06/2012 - Corrected some silly mistakes, such as writing
Boots of Mobility
instead of
Boots of Speed
as an item for facing

Ahri
01/08/2012 - Added
Zyra
and corrected

Orianna
according to her recent buffs (she's op again. Don't tell anyone.)
28/08/2012 - Corrected a little code error pointed out by Xeronn and removed the "Swain got buffed" chapter since it was out of date
06/09/2012 - Reviewed important options on this guide; old options are still mentioned;
11/09/2012 - Reviewed every guide section;
21/09/2012 - Added a new chapter on itemization; Added
Fizz
to the lane opponents section (thanks for pointing him out BluAnimal);
29/09/2012 - More details after a review from tehAsian;
30/10/2012 - Detail feedback from Teyso;
08/12/2012 - Season 3 update;
07/01/2013 - Rebooting the guide's contents and visuals;
08/01/2013 - Finished the reboot. Added

Zed
to matchups. Added a matchup navigation system;
14/03/2013 - Added a table of contents;
15/03/2013 to 17/03/2013 - Updated the guide;
10/04/2013 - Edited out some items;
Scheduled Tournaments
Drop-in Games