Thresh Build Guide by Kilo Khaos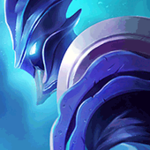 Ability Sequence

2
4
5
7
9

3
14
15
17
18

1
8
10
12
13

6
11
16

Masteries
0

Ferocity














12

Cunning















18

Resolve















Threats to Thresh with this build
Threat
















































Show all
Threat
Champion
Notes

1

Thresh
You read this guide. He (most likely) has not.

1

Ivern
Just hook him, his only escape is hiding in a bush. He can root you however, so be wary. Flay away Daisy to avoid being knocked up.

1

Fiddlesticks
While I could see his Terrify (Q) making hooking him somewhat difficult, you should have no real issues with him. Make sure to stand away from minions to avoid his crow.

1

Urgot
Someone you could easily counter. His ult would do him more harm than good during laning. Avoid his skillshots and engage whenever they're on CD.

1

Jhin
He may pack a punch, but his low mobility makes him all too easy to hook. Be careful in trades, but don't be afraid to exploit his slowness.