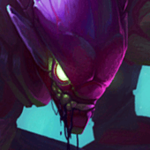 Problème lié a la création de guide ?
Creator: Gyldartz
February 25, 2022 5:23pm
🔹 P R É S E N T A T I O N 🔹

🔸 Moi, Loïc ( Gyldartz ), âgé de 21 ans,
je streame avant tout pour le plaisir sur des jeux vidéo ainsi que pour faire des dons à des enfants malades ou encore à d'autres causes.

🔸 La chaîne existe depuis le 6 Février 2020.

🔸 Mon style de musique est le Métal et le Rock.

🔸 Mes activités : le Snowboard, les Échecs, la Guitare, le Graphisme...

🔸 Je suis un grand fan de la saga Halo et d'autres jeux tels que League Of Legends et Pokémon.

🔸 J'aime aussi les mangas et les films d'action comme : Le Seigneur Des Anneaux,
Matrix, Pirates Des Caraïbes, Star Wars, Naruto, Fairytail, Death Note, Tokyo Ghoul...

🔸 Je possède un Discord si tu souhaites me parler ou bien, jouer avec moi dans mes lives. Merci encore pour votre soutien !
You need to log in before commenting.