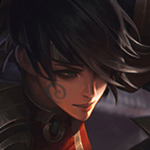 Hots [Hero Concept][Video]: Razuvious, The...
Creator: Silvi54
September 3, 2017 1:21am
About the Author: Hey all, I have been playing competitive MOBA/FPS of all types for many years now and have accumulated a lot of experience under my belt. Although, I've been writing and conceptualizing all kinds of stuff for those games, dating way back to 2014, I recently decided to create
video Hero Concepts
for a bunch of new games during my free time. I might create some textual concepts from time to time to keep things spicy. I am always looking to improve my stuff and appreciate any feedback you might have.
You need to log in before commenting.