BEST Comeback in League

Report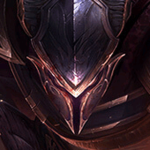 Submitted By:
Stomp Da Goomba
Message
Profile
Submit a Video
Back to All Videos
This isn't a great showing by myself, but the game is incredibly suspenseful! It looks like my team has lost by the 25th minute, but keep watching!

NOTE: This game was played in Diamond 5
New Comment
You need to log in before commenting.