Ranked DuoQ: PreSeason 6 Shen Top Vs Hecarim

Report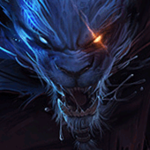 Submitted By:
LightMatter
Message
Profile
Submit a Video
Back to All Videos
Hey guys, in this video I play as shen against hecarim, with my DuoQ partner, aimingkitty(soon to be renamed), playing thresh (adc XD).
We are playing on pre season 6 patch 5.24. Hope you enjoy our Shen top gameplay and commentary.
Please subscribe and like if you enjoyed.
Previous Video:
https://youtu.be/rQdw-K3PELQ
Subscribe to Soviet Duo!
New Comment
You need to log in before commenting.