Ranked DuoQ: Season 5 Rengar Jungle Vs Nunu

Report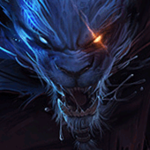 Submitted By:
LightMatter
Message
Profile
Submit a Video
Back to All Videos
Ranked DuoQ: Rengar Jungle.
Playing League of Legends as Rengar jungle vs Nunu. Playing with Supahpowah, who is playing Renekton top vs Jax. We are playing on season 5 patch 5.4.
Hope you enjoy our duo q jungle Rengar gameplay and commentary.
New Comment
You need to log in before commenting.