Braum Ability (LoL):
Glacial Fissure
Glacial Fissure
Braum
R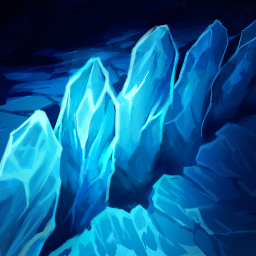 Braum slams the ground sending forth a fissure that knocks up enemies in its path and nearby Braum, and deals 150 / 300 / 450 (+60% of ability power) magic damage. The first target hit is knocked up for between 0.3 and 1 / 1.5 / 2 seconds, increasing with distance from Braum. All others hit are knocked up for 0.3 seconds.
The fissure also creates a zone for 4 seconds, that slows by 40 / 50 / 60%.
New Comment
You need to log in before commenting.