Braum Ability (LoL):
Glacial Fissure
Glacial Fissure
Braum
R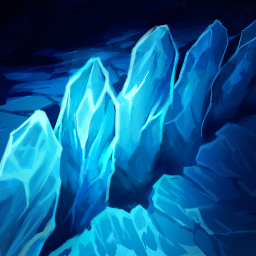 Braum slams his shield into the ground, dealing 150 / 300 / 450 (+60% AP) magic damage to all enemies in a line as well as those in an X-radius area around him. The first champion hit is knocked up for 1 / 1.5 / 2 seconds depending on distance from Braum for the first target hit in the fissure, every other target hit or within close vicinity is knocked up for 0.25 seconds.
For the next 4 seconds a field of ice remains, slowing enemies that enter the area by 40 / 50 / 60% for 0.25 seconds.
New Comment
You need to log in before commenting.