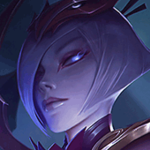 Skins for next Lunar Revel: Lunar Goddess...
Creator: devdevil
December 13, 2013 10:37pm
Which skin will you want the most?
If you found me helpful give me some
+Rep
:)
Signature Shop!
|
Tryndamere Guide
|
Rengar Guide


Undying Rage
lasts 5 seconds, but love lasts forever. So why not check out
jhoijhoi's signature store
for signatures you will love for sure!
You need to log in before commenting.