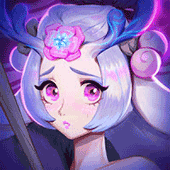 Biography
Hi, I am ChocoChurro. I'm an Argentinian LAS player who does not rank frequently.
I've some story with this game since I started in the latter half of season 9, where I was a support player.
Now I'm a Top Laner which mostly uses tanks, specially Shen, my best pick since I use to win lane with him and get relevance in the early game with my R. So happy he actually just got a buff.
I know I'm just Silver II, but making guides is actually pretty fun and what I consider the most important thing in this game is to connect with your champs and have fun with some friends (I would have never played for so long if I wasn't with my duo since the beginning). If you play in LAS and want to add me, just DM me so I know I should accept you!
Even if I get tilted a lot, I'm not a toxic nor flammer or AFK player, and I always enjoy to meet new people, so we can have some great fun together. n_n